Think of RAM Records and the Guildhall School of Music & Drama is possibly the last thing that may spring to mind. But that all changed as the two joined forces, powered by SSL, for a night of live drum and bass performed with a 35-piece orchestra and DJ. Attack was granted behind-the-scenes access to 'OrchestRAM' to see how they did it.
Electronic music and orchestras have an interesting history. For years, producers and DJs have relied on equipment to sample orchestral instrumentals. In more recent times, companies like EastWest, Spitfire and Orchestral Tools have put the almost indistinguishable power of a virtual orchestra at your fingertips. Some good examples are Grow by Bcee or Sweet Harmony by Danny Byrd.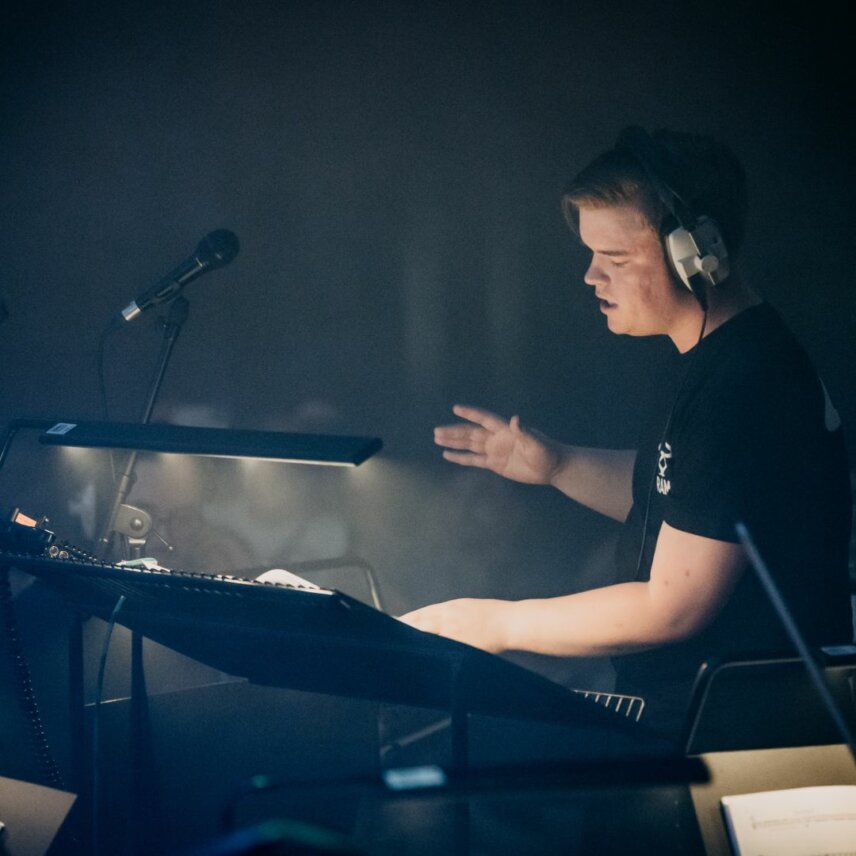 As the scene has looked for an edge – and it's pretty sharp at the best of times – we've seen several examples of live experiences that match orchestras with DJs and producers. Some of the finest performances include Pete Tong playing the Royal Albert Hall with Jules Buckley's full Heritage Orchestra, The Outlook Orchestra with Fabio & Grooverider, Jeff Mills with The Montepellier Philarmonic and Carl Craig with the Chineke! Orchestra. The latter is an experienced classical collaborator. To list just a few of his previous endeavours, they include work with Les Siècles Orchestra (2009), the Polish National Radio Symphony Orchestra and his own Innerzone Orchestra, which recorded the album 'Programmed', released in 1999. 
For some, this combination of live orchestra and cutting-edge beats is the next logical step for delving deeper and emphasizing the often-overlooked musicality within electronic music. For others, the energy and vibe of a club simply cannot be replicated in a concert hall. Music as a subjective medium? It was ever thus.
Rethinking Milton Court Concert Hall
As the drum and bass community matured, it would not be long before ravers found themselves in 'normal jobs', such as Dan Shorten, the creative director and 'artistic force' behind Guildhall Live Events, the events branch of Guildhall School. As a lifelong fan of the genre, it was his suggestion to develop an event at Milton Court Hall pairing legendary label RAM Records with a full orchestra.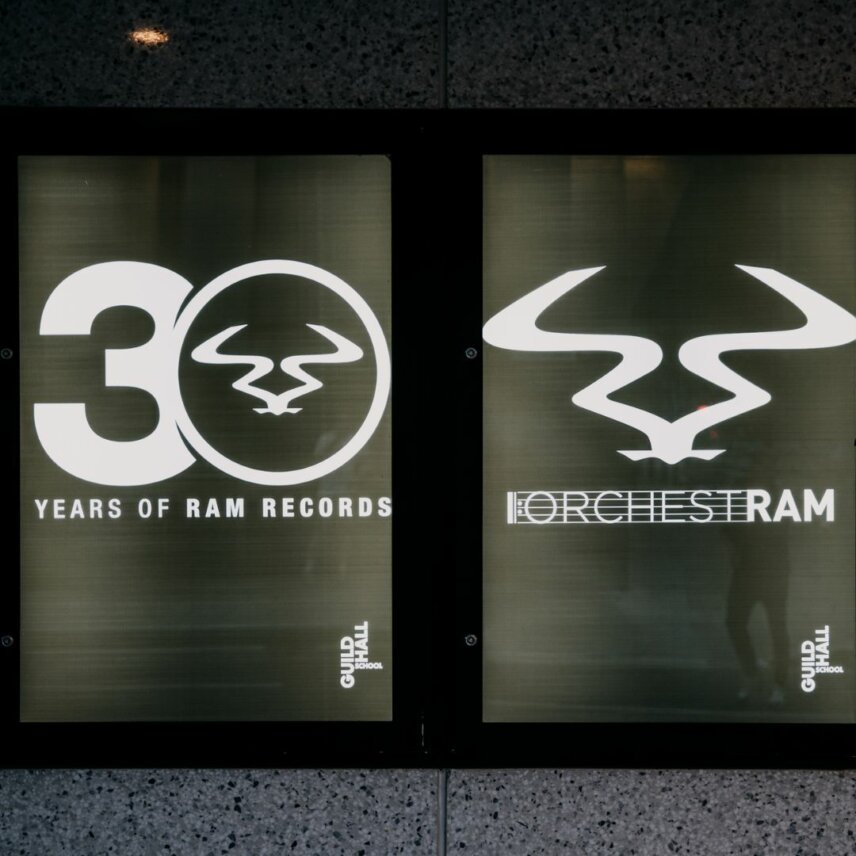 "I've been listening to drum and bass since the '90s and trying to get a RAM Records event like this for a while. Covid got in the way and pulled the plug!" Shorten tells Attack. "However, I was always keen to keep the momentum going and ideally looking to diversify Guildhall School's audience. Noticing the label's 30th anniversary was on the horizon I reached out to Jim Gash (label manager) at RAM. After lots of back and forth on the production values, and then a fair amount of time whittling 30 years of catalogue into a digestible 90-minute track selection, we had to brief the students at Guildhall School".
Bringing Guildhall School students into the project is a crucial component of the event. The difference between a conservatoire and a university is the former trains students by practice. Whereas a university is typically more academic, a conservatoire education focuses very much on practical learning and performance.
With OrchestRAM the students were thrown into the mix and instructed with transcribing the whole show. The team had their work cut out and the students were provided significant autonomy to score for a 35-piece orchestra. Time is often limited with orchestras. It's just not that easy to get everyone together so decisions have to be strategic.
Despite their relative lack of experience, it came together in just four to six weeks over the summer of 2022, an almighty achievement for students still honing their chops. The end result was a seamlessly mixed DJ set, reharmonised and arranged to include orchestral accompaniment. What were you doing when you were 21? If you're anything like us, certainly nothing this epic.
Solid logic with SSL
Despite being over 140 years old, the conservatoire deploys cutting-edge technology. The in-house facilities include the award-winning digital broadcast System T platform and the last analogue ORIGIN studio console, with the two working in unison. The system syncs into a state-of-the-art Dante network threading all of the school's performance rooms together with a Solid State Logic System T S300 broadcast mixing console sitting at its heart.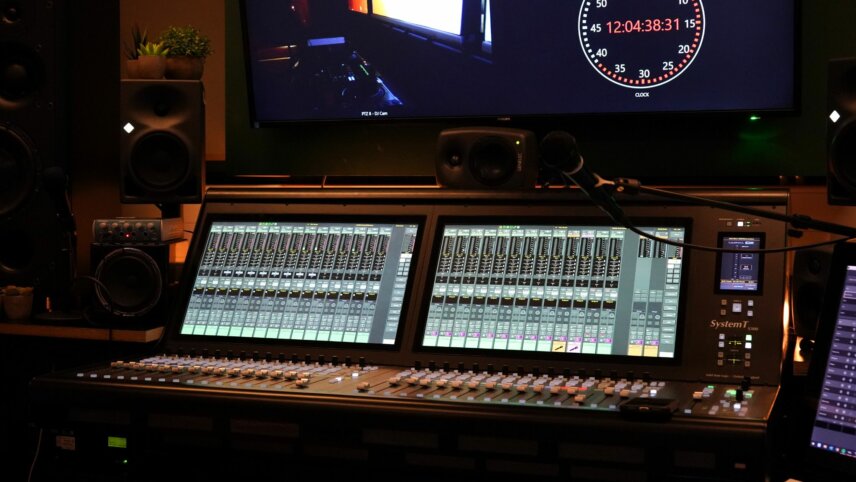 What does this all mean in practice? In perfunctory terms, all the event and performance spaces within the Guildhall School have direct access to the System T, meaning audio and video can be pulled in and out of any room. Furthermore, this is all managed with near zero latency. It enables the team to perform multiple concerts at any time all run through the System T.
The opportunities this opens up are substantial for both education and entertainment formats. While sitting in the control room, Dylan Bate, Broadcast Manager at Guildhall School of Music & Drama, described the potential. "One of the big differences is our engineer can mix a gig on the console but simultaneously the system can also mix a different gig in a different building. We can actually mix up to four shows at once. This is far more powerful than what a T.V production suite can offer". It was hard to ignore the elation in his voice, which was the same for all crew we spoke with.
SSL is also the best for connecting to the Dante network. We can seamlessly produce shows but also provide internal and external lessons including two-way video. We can teach 'round the world very easily now.
This is a team project and a major component has been Julian Hepple, Head of Recording & AV at Guildhall School of Music & Drama. Hepple explained why the SSL desk is up to the task. 'It's the one! It's the most reliable. The sound is incredible and simply it's the best product on the market". You'd be forgiven for anticipating a more discerning review. As a Grammy-nominated producer/engineer, Hepple is used to best in class.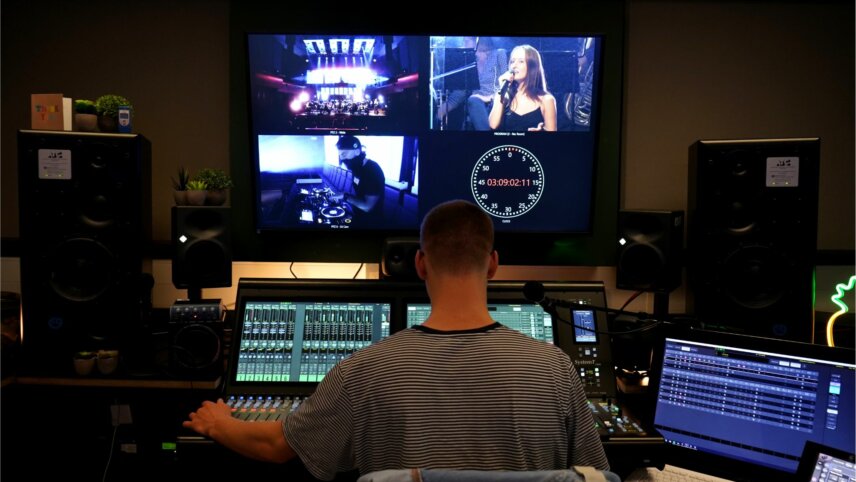 Continuing with a focus on logistics, Hepple elaborated, "SSL (the company) has a two-hour support window, meaning if there is a big issue someone will arrive within that time. SSL is also the best for connecting to the Dante network. We can seamlessly produce shows but also provide internal and external lessons including two-way video. We can teach 'round the world very easily now".
Reliability is essential given the school's output. The conservatoire makes about 8,000 recordings a year. A better way to digest this is 21 recordings a day. To labour the point, that's nearly one an hour. If you're going to produce at this level, it stands to reason you're going to require the most reliable and versatile gear on the market. Of course, this comes at a cost. It's hard to put a final price, but the old adage sits true – "quality costs".
Socially distanced but socially enhanced
Somewhat ironically, the SSL set-up was installed during Covid, which provided further opportunities unimagined at the start of the pandemic. With the new system in place, Guildhall School was able to deliver the UK's first full-scale, socially distanced symphony orchestra, with 94 musicians in four different rooms, all linked together by the System T. Julian explained that "all players can all see a conductor on-screen via the NDI video network, as well as a multi-view of all the other rooms. I think we're the only people doing that".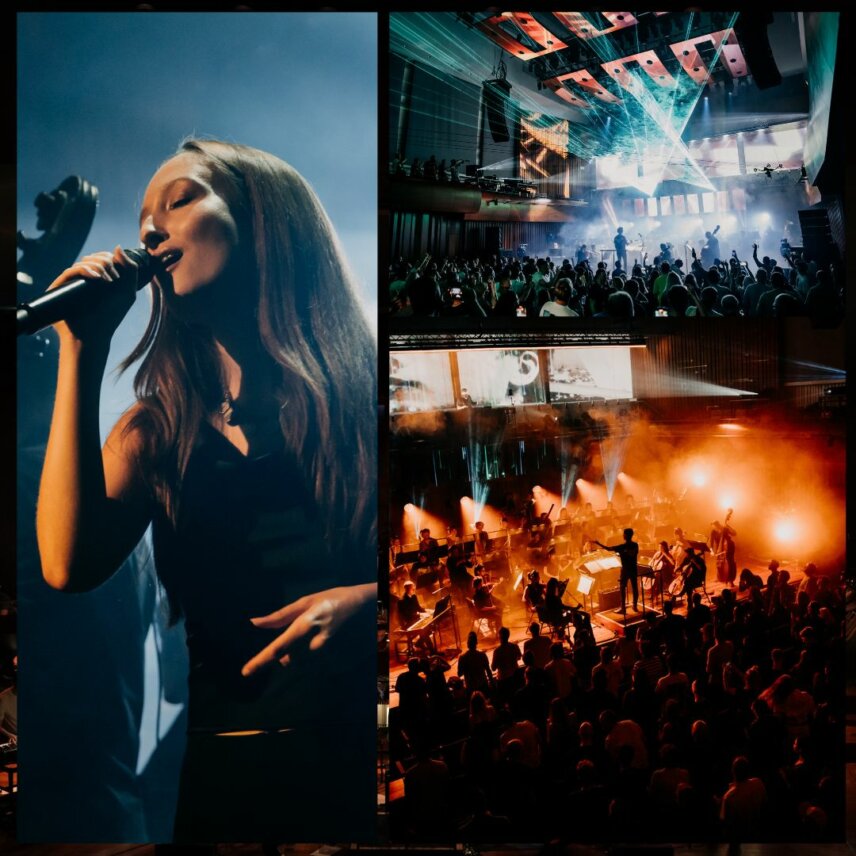 Remote mixing has been on the rise for several years and we were curious about the potential in this unique environment. It has its doubters but Hepple elucidated, "on the S300 I can sit and mix gigs from home. With a combination of wider access Dante networks, the S300 and a couple of streaming plugins, we can do stuff from anywhere. It's absolutely brilliant. We had a big band gig last night and I mixed the audio from my home and one of my engineers' vision mixed from his home. That's fantastic". The setup was deemed impressive enough to win both Education Project of the Year and Events & Project Entertainment of the Year at last year's AV Awards.
With SSL tying everything together, the stage was set for the performance.
Setting the score straight
The students were provided stems (presumably from some anachronistic hard drives given the age) from 44 tracks and proceeded to write arrangements onto each one. These were then combined into one master Logic Pro session (which was enormous), and programmed into a seamless "orchestral mix".
Once complete, or near completion, recording sessions were organised to mock together the final performance as well as monitor quality control in its entirety. A key decision was flow, which is true of any DJ set. The show started with the classic, 'Valley of the Shadows', and closed with the current summer smash, 'Afterglow'. That equates to 42 other tracks in between, a journey of a wide range of keys, mood, timbre and styles. For the student composers, it was plenty of food for thought, with a switch up every two minutes to accommodate.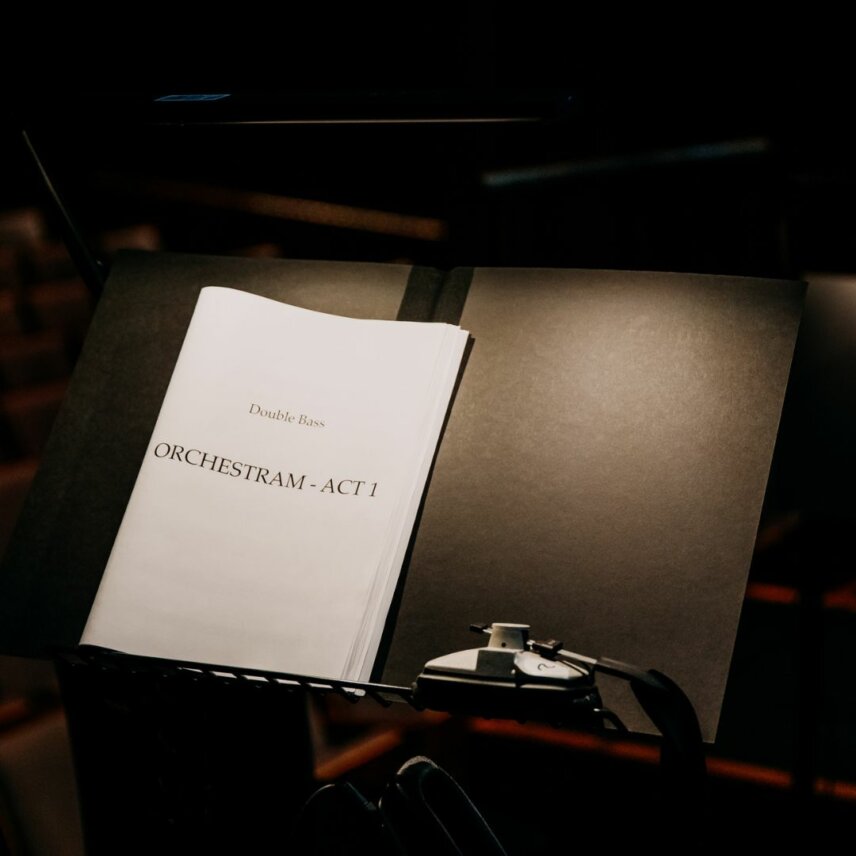 One of those composers, Sam Story, who was also the conductor for the second half and a third-year student, identified his process early on. "I'd listen to the song and play around with the piano at the same time. Once I knew what I wanted, I'd write it up into Logic. After that, we'd put it down as a score in Logic", he told us. Purists will be pleased to know that the audio-to-MIDI function was not employed. You can't have a world-leading conservatoire allowing such shortcuts, after all.
Drum and bass is clearly defined. From its bpm to its Reese bass and Amen breaks, the identity is certain.
Story elaborated, "one of the key components was not losing focus on the flow. We had to make clever decisions to ensure it was seamless while also respecting drum and bass as a genre. It was important not to veer away from what makes the genre so great. To that point, there is great musicality within the tracks and we had to choose wisely, especially in transitions, how to change harmony within the tune to improve those moments. It was a great opportunity to show off some skills"!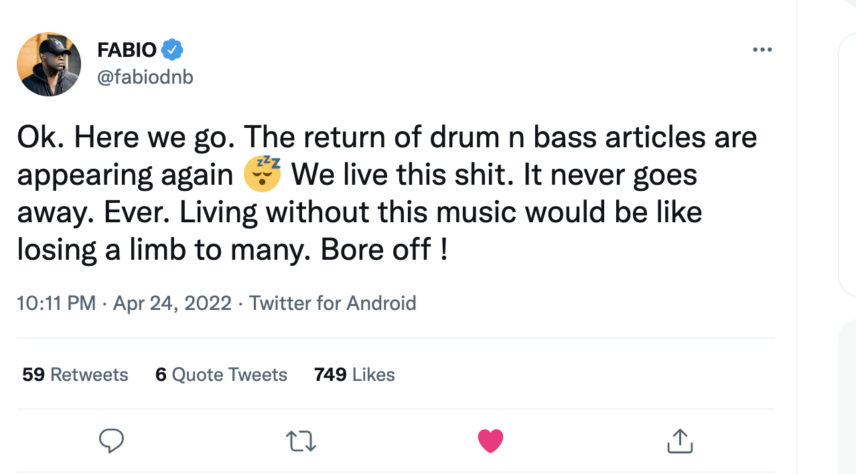 Drum and bass is clearly defined. From its bpm to its Reese bass and Amen breaks, the identity is certain. Therefore, how to achieve the appropriate blend of electronic and acoustic sounds? "The challenge is to think harder about the orchestration and look at different techniques. For example, some of the brass sounds are far dirtier than what we might typically do but they are there to compliment the drum and bass elements. In some ways, it's about getting out of certain habits and approaching it in a fresh way".
A "rave in a concert hall"
With the stage set, how did it all sound? For those in the auditorium, the sound was crisp, vibrant, and, at times, palpable – especially the bass that undulated through everyone's seats. There are few pleasures greater than listening to loud music, especially in a room as excellent sounding as Milton Court.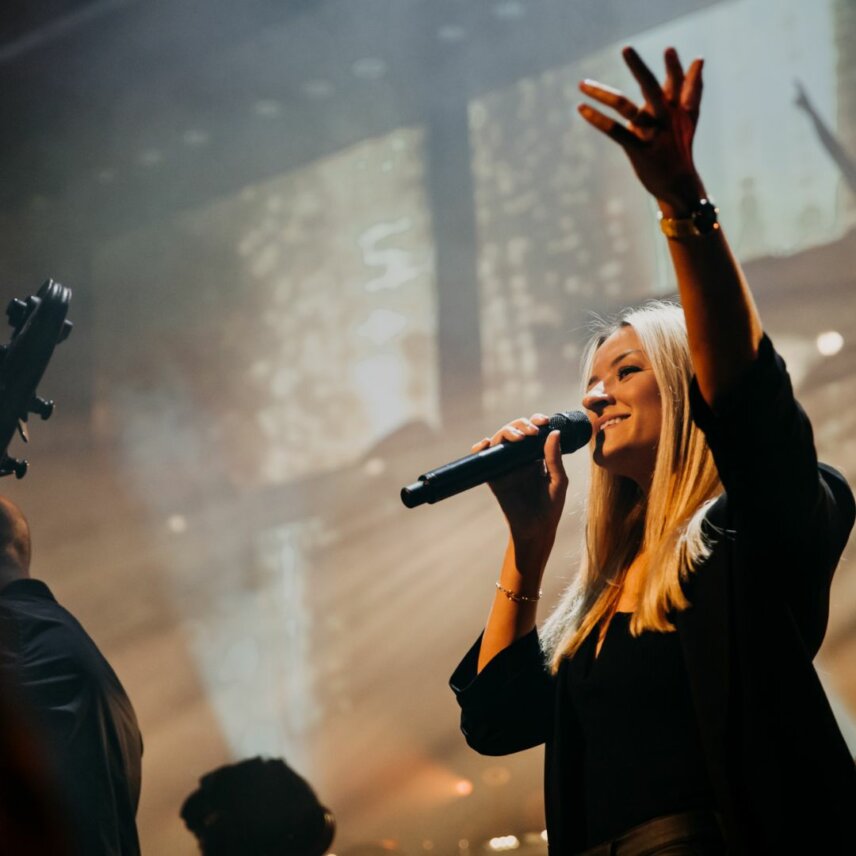 The DJ booth was manned by Raiser on a set of Pioneer CDJ-3000s. By his own admission, he was a "small cog in the machine", he tells Attack from his dressing room. This seems fitting as the artist prefers to remain relatively anonymous but he had a stage presence that could not be denied. "I'm excited for everyone to see it. It's been mind-blowing seeing it all come together. There's a really healthy mix of RAM Records classics and modern bangers. Plus there is drum and bass royalty coming down".
The first 45 minutes passed with great ease. The full 90 minutes? A doddle, with everything leading up to show closer 'Afterglow', a current crowd favourite. Like any good performance, keep the crowd wanting more.
A favourite joke of the team at Attack is how the media, particularly in the mainstream and disconnected to a degree, likes to periodically recycle articles touting the latest return of drum and bass. Even Fabio has remarked on it. It's not true of course. It's nonsense. So once more for the people at the back: drum and bass never went away and as it evolves, it would appear that it is in safe hands.
Words: Eric Brünjes
Original photography by Sophie Harbison & Attack Magazine.
Are you a live performer? Sign up to play at 'Attack Live' here.
FOLLOW ATTACK MAGAZINE