We're proud to present the lineup for Attack Live this September 29th at V-Bar, Croydon, London. Attack Live is a new venture by Attack Magazine to showcase live electronic music. If you like the idea, it's free to come.
Thank you to everyone who has already confirmed attendance on Sept 29th. We're truly touched by the enthusiasm for a night of live electronic music. On the night we will welcome to the stage, PETRU, Earbeer and Holly Smith.
Want to come?
If you want to come, it's FREE. Just fill in this form. Please only submit your details once! It won't work with the same email twice.
If you want to play at a future event please contact us using the contact form. If you have already done so for this event, we will be in touch for future events. We have been swamped by amazing talent.
ATTACK LIVE
Over the past few years, there has been a rise in people performing on social media excellent hardware sets encompassing a wide array of live electronic music. We're hoping to create a night that gives these musicians a place to perform as well as fans a place to come and watch.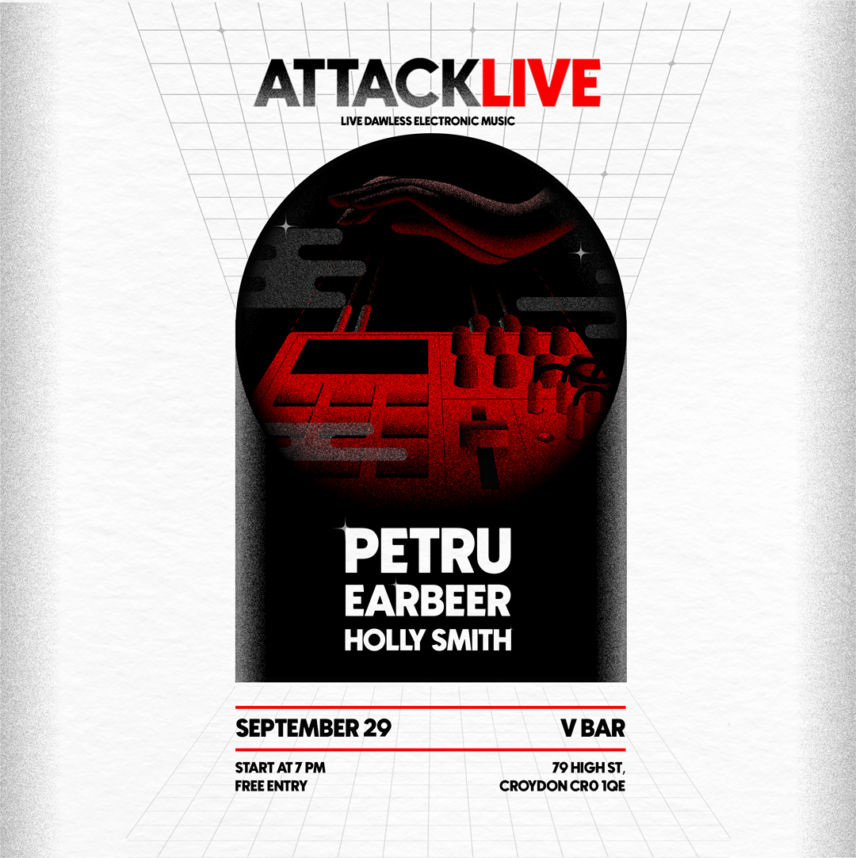 ATTACK LIVE ARTISTS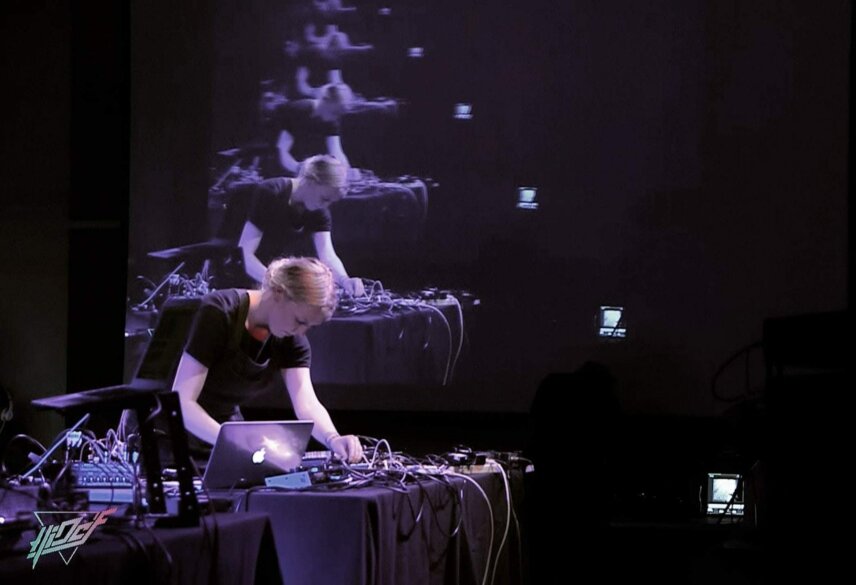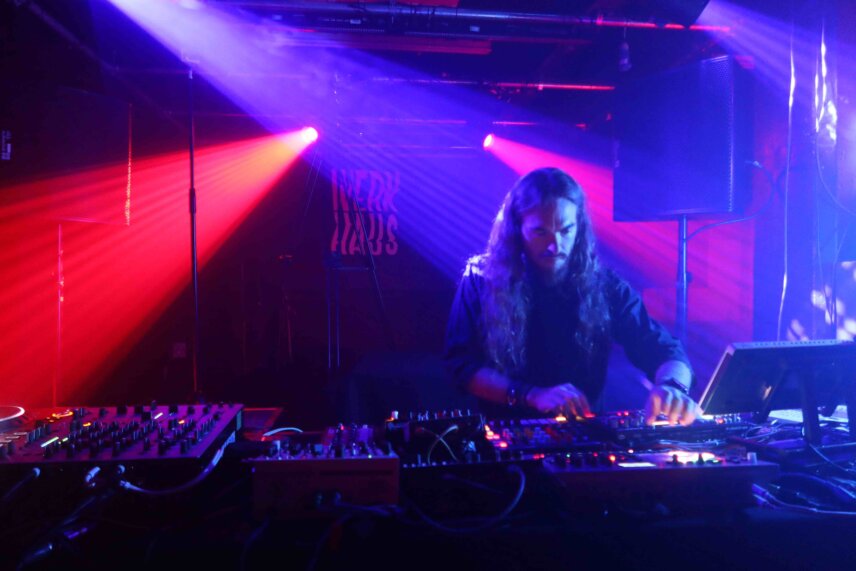 FREQUENTLY ASKED QUESTIONS
When is it?
Thursday, Sept 29th.
What time will it be?
It will be in the evening running from 7 pm till 11 pm. The bar will be open for over 18s until midnight.
Where is it?
Vbar, Croydon, London – 79 High St, Croydon CR0 1QE. There is an NCP car park opposite if required.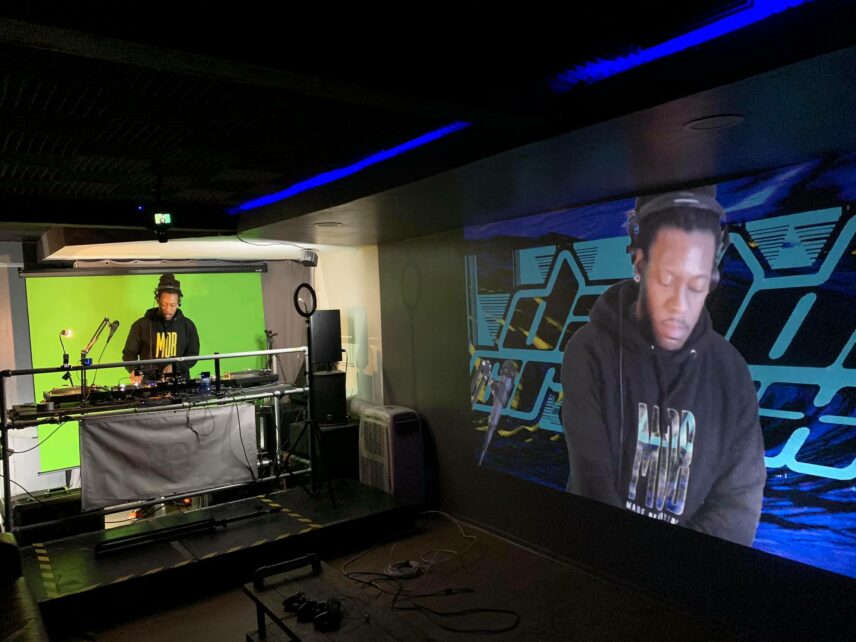 How much is it?
Tickets are FREE if you wish to attend.
We can only take 80 guests.
Is it open to all ages?
Yes – all ages are welcome.
I only want to come to watch, do I need to sign up?
Yes, please. We need to monitor the numbers attending to ensure we don't go over capacity.
Who's performing?
See above! PETRU, Holly Smith and Earbeer.
What can we expect on the night?
There will be 3×45 min performances of upbeat electronic music showcasing exactly what it takes to perform a live set from scratch using hardware.
There will be a DJ performing during the breaks, a bar serving drinks and the Attack store.
It will be filmed and streamed on the evening as well as republished after the event also.
I got a question?
Fire away. Please get in touch using the contact form.
While you're here..
We teamed up with Magnitude Films to present a short documentary with PETRU a live electronic musician. 'This Is Live Techno' is out now! Watch the full video on YouTube.
FOLLOW ATTACK MAGAZINE