Over three days IMS fills the days with a plethora of industry talks. We break down some of the most useful takeaways that are likely to play a part in your future electronic music career.
Read part 2 also on Attack.
Tech-house Overtakes Techno
The annual IMS business report published data showing that tech-house has overtaken techno as the most popular genre.
House remains in the third spot. The tussle between the top two, the City and Liverpool of electronic music, should remain for the next few years as neither indicates any sign of slowing.
In a statement, the report's author David Boyle said: "The industry is buzzing. I heard tons of excitement in my interviews with artists, promoters, agents and labels in the last month. Partly because, as predicted last year, electronic music is back once again."
"Led by market share gains in the UK and Germany, we found growth in 16 countries as the joy and energy of electronic music soundtracks the world's post-pandemic recovery," added Boyle.

Read the full IMS business report.
Web3 Is Coming Fast And The Music Industry Is Pioneering Its Implementation
Each and every time this publication even whispers Web3 there is a significant digital eye-rolling. It's understandable in some ways. For an industry that generally does (and should) take itself seriously to see people drooling over an ape JPEG and being told 'this will save the industry' can be tedious.
But this year IMS was specially dedicated to Web3 and the discussions were illuminating in the scope they provide for musicians. Market adoption is likely to take longer than the best supporters suggest but this writer for one would be happy to be wrong on that.
JPEGs and avatars aside, the essential notion of blockchain as a transparency element sorely missed in the music industry is hugely exciting. As Amy Thomson from Hipgnosis said in her excellent talk 'the music industry doesn't want transparency which is what blockchain offers'. This suggests it's going to be a slower rate of market saturation than is being advertised. But, it's understandable to get carried away when it has the potential to genuinely put power in the hands of the artists.
Companies that presented intriguing discussions and we suggest following are: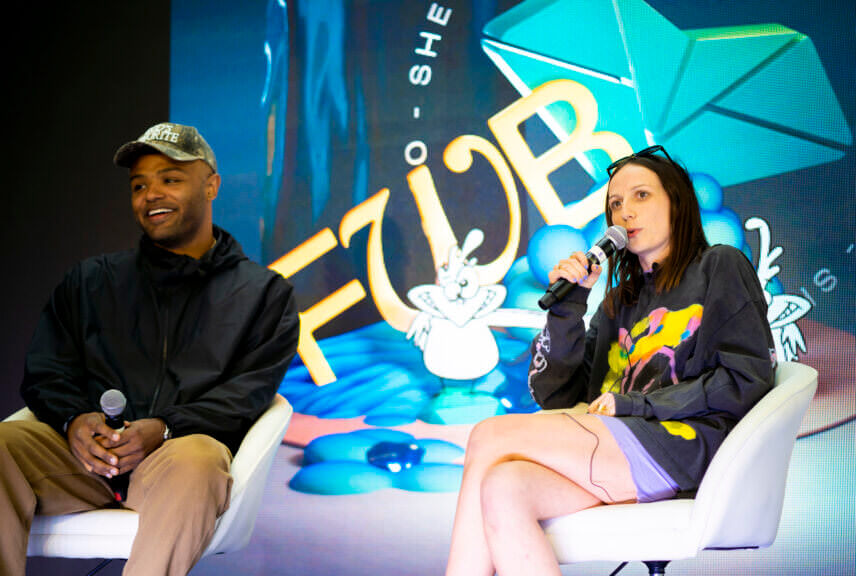 Beatport DJ Party Mode Is Impressive
In December of last year, Loco Dice and Jamie Jones played B2B between Miami and Berlin. We covered it in Attack and they were able to do this using the new Party Mode on Beatport DJ.
It's worth repeating – they were playing B2B with zero latency, across different time zones and continents, using touchscreen controllers. It's easy to be forgiven for not believing the hype when a company announces a 'world first' but this is something quite remarkable and perhaps has flown under the radar.
We tried it out at IMS and the Party Mode has a tonne of fascinating and innovative features. In your digital booth, your playing partner can be anywhere in the world. You share the same screen view and can even have a live chat on the screen. If you want to tell them to not play your track – here's your chance.
There is an invite function so fans can also view the screen and be a part of the party. The potential is massive for both IRL and Web3 events and exciting for the DJ world more widely.
The other angle to note is that to best showcase the technology, Beatport partnered with Microsoft and their touch screen computer Surface. Using Surface you can use Ableton Live, or any DAW as a touchscreen and naturally control Beatport DJ on a touchscreen. It makes for a very tactile performance. What's also interesting is how Microsoft, in comparison to Apple, has typically shied away from the music industry but perhaps that's about to change.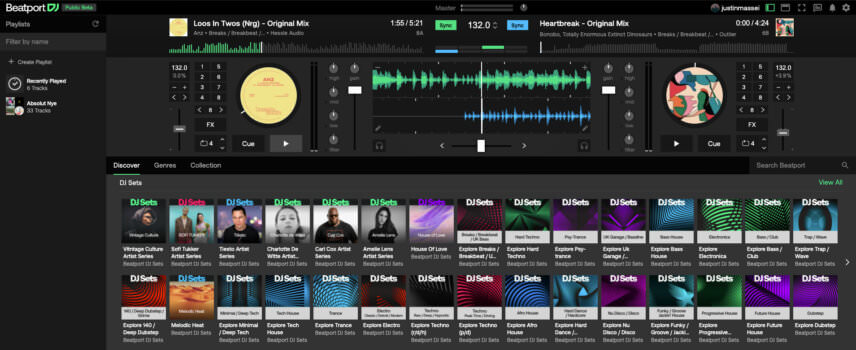 Check out Beatport DJ Party Mode
Blessed Madonna and Jamie Jones Show True Value of Experience
It's easy to think being an established DJ is rather straightforward. It's quite often that train of thought comes from a place of envy. But artists don't get to their respective positions by luck. TBM and Jamie Jones were part of an excellent lineup playing B2B to close this year's IMS and officially start the season.
With seasoned pro's their set was the right mix of eclectic, exploring and entertaining. When you're taking over from Overmono and Joy Orbison and an expectant audience- it' pays to know how to rock a crowd.
The duo delivered where a rookie might fail. If that doesn't start the season – nothing will.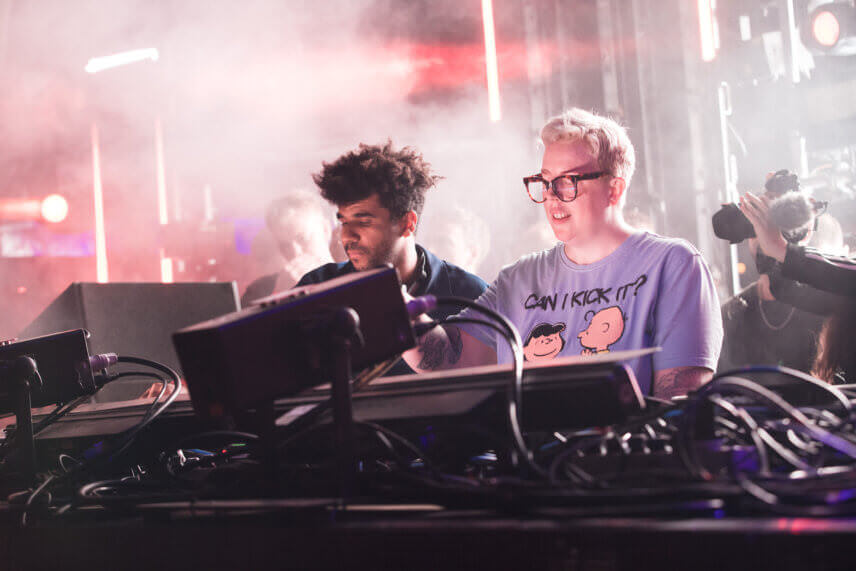 Aslice
This is a takeaway roundup, so we'll keep it succinct. Aslice is a new track identity service brought to you by DVS1. The notion is simple in principle – DJs give up a small amount of the DJ fee and this amount is then split amongst the artists who were played in the setlist.
It's an altruistic model like nothing we've seen and will require cooperation from DJs. It can work well if everyone wishes the best for the community and wants to rightfully receive some income when the music is played (or exploited).
We have a feature interview with DVS1 about Aslice later this month, so keep tuned to see how you might start earning money from your performances in clubs.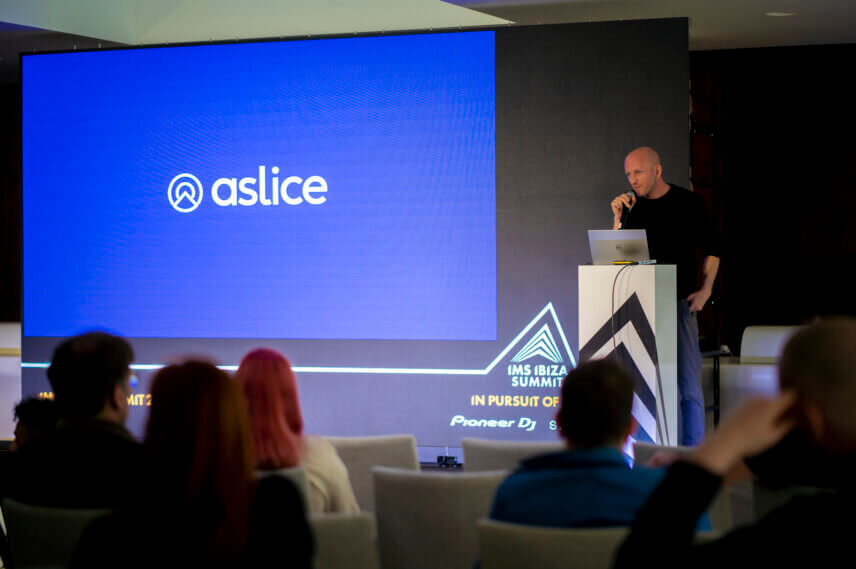 The International Music Summit runs each year in Ibiza. Follow IMS on Instagram or join the newsletter to keep up to date and attend.