We run through ten of our favourite new hardware synths from the last year, including some budget bargains, semi-modular beasts and a credit card-melting option from a new manufacturer.
It's a sign of the times that when we sat down to put together this list, we had an array of great options to choose from. It's an amazing time to be into synths; so many exciting new models have hit the market in recent months that we had a hard time narrowing down the selection to just ten.
Here we present a pick of our favourites from the last year, showcasing the diversity of the current hardware synth market. As always in Ten Of The Best, our selections are presented in ascending order of price.
We start with a Greek classic…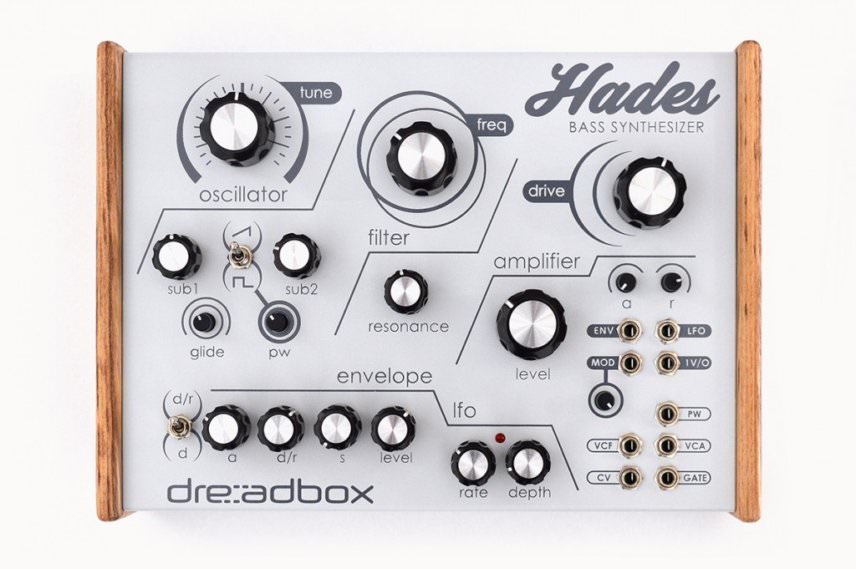 €279,00
Greek boutique synth makers Dreadbox first hit our radar a couple of years ago when they released the Murmux semi-modular synth, a beautifully made unit with a powerful analogue sound. The more affordable Erebus followed in its wake, offering paraphonic synthesis at a great price.
The Murmux has now sadly been discontinued, with Dreadbox's patchable options now available in the form of a tasty range of Eurorack modules, but the Hades is the next generation of Dreadbox's monophonic output. A much more basic affair than the Murmux, with just a few patch points, its key selling points are its competitive price point and, of course, its powerful sound. 
With the Hades you get the basic setup that's been the mainstay of so many monophonic synths over the years: a single oscillator (with sub-oscillator signals one and two octaves below), an excellent 3-pole resonant filter, two envelope generators, an LFO and a distortion circuit. You also get eight Eurorack-compatible patch points for key signals, allowing you to expand the synth with other modules. It's a proper, old-school, hand-built synth with bags of character.