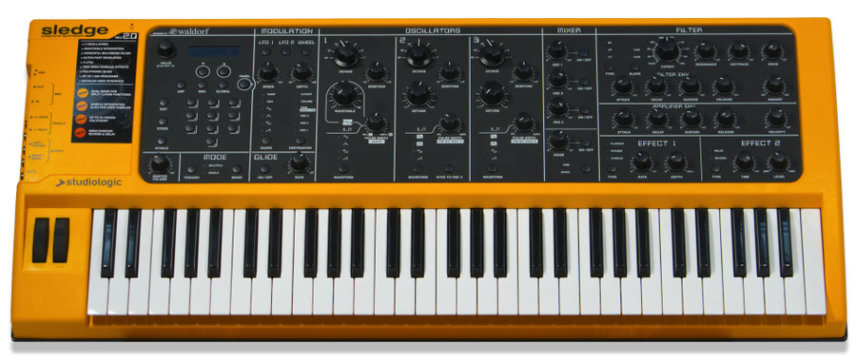 £799
The styling divides opinion – that bright, custard yellow finish isn't for everyone – but beauty is only skin deep and the updated Studiologic Sledge's strengths are hidden where they count: inside the unit, in the form of the synth engine, co-developed with German digital masters Waldorf.
All the hype about analogue synths over recent years has made some of us forget just how good a digital synth can be. You'd be foolish to overlook the Sledge just because it doesn't fit in with the latest trends. For your money, you get a supremely versatile synth, combining virtual analogue synthesis with wavetables and sample-based sounds. There are sweet multi-mode filters, hugely flexible modulation options, a great arpeggiator and some useful built-in effects. The clear, intuitive front panel controls provide easy access to all the sound shaping options.
Listed at £799 but available for a little over £650 if you shop around, the second-generation Sledge is an excellent all-rounder with warm, powerful sound and a user-friendly approach to synthesis.