Roland AIRA TB-3
£245, roland.com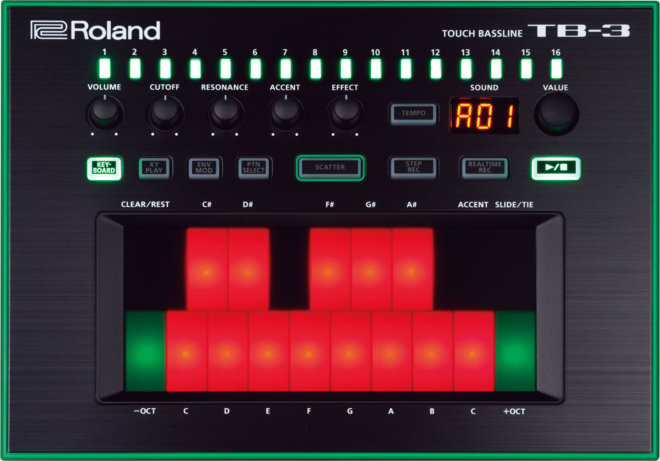 When Roland's ultra-hyped TB-303 reboot turned out to be a digital synth and not a painstakingly accurate recreation of the analogue original, many die-hard 303 enthusiasts dismissed it before even hearing what it could do. They're missing out.
The TB-3 might not be the ultimate modern 303 (if that's what you want you need to look at a x0xb0x, check out a TT-303 or just bite the bullet and invest in the real thing) but it's a very capable synth in its own right.
The TB-3 is essentially a preset-based synth, with much the same attitude as something like a Korg Kaossilator. Each sound that you load from the on-board memory includes a very basic effect, the depth of which can be adjusted. Other than that, the only adjustable parameters are very basic settings including cutoff, resonance and envelope modulation.
Clearly, the TB-3 isn't one for the deep synth programming heads. Instead, it's all about immediate results. Fire up a preset, program a pattern and tweak it with the controls (which include Scatter, a variant of Roland's pseudo-randomisation effects included on most AIRA products).
While the TB-3 is clearly not for the purists, it's still a very capable instrument. If you dismiss it without taking a closer look, you might regret it.