Waldorf Streichfett
£199, waldorfmusic.de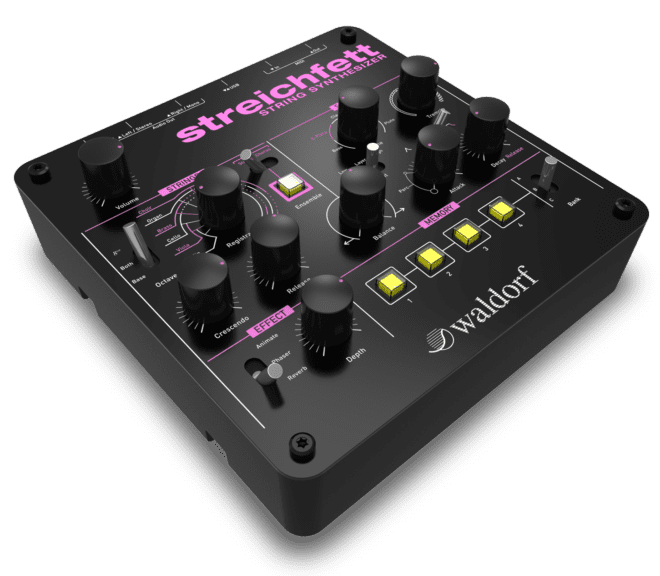 To say Waldorf know a thing or two about digital synths is the understatement of the century. The company's digital roots stretch back to the 80s and their history includes stone-cold digital classics like the Microwave and ultra-pricey WAVE.
The Streichfett is something a little different: a dedicated string synth module. String synths were relatively popular back in the 70s, with the likes of the ARP Solina and Omni, ELKA Rhapsody and Roland RS-202 offering a unique, if not particularly realistic, impression of orchestral string sounds. Unlike some of Waldorf's other recent synths such as the fully analogue Pulse 2 or hybrid Rocket, the Streichfett is also 100% digital.
The Streichfett doesn't sound like real strings, but hat's not the point (if that's what you're looking for you'd be much better served by a string sample library). Instead, it recreates the gloriously fake sound of those 70s analogue classics incredibly accurately. An insanely rich ensemble effect thickens the entire sound and adds to the truly retro sounds on offer.
It's definitely not the most versatile synth around, but again that's only in keeping with the limited range of the original 70s models it's based on. An all-rounder? Probably not. A unique synth with bags of character? Most definitely.