Looking to share a track privately, securely and receive review comments? There are only a few services that offer this. We round them up.
There might be many ways to skin a cat, but only a few ways to tell your producer friends their snare sounds like shit. It's ironic that as more of us work from home, there are not more tools available for sharing private streams securely with built-in feedback means.
In this round-up, we take a look at some of the most obvious and compare them. After all, any of these are better than emails or WhatsApp which get cluttered, get lost quickly, or simply ignored! Collaboration and feedback is a crucial step in any producer's journey, something we explored with Scuba and Wehbba in 2019, it's important to set yourself up to collaborate securely and easily.
In no particular order here are a few ways to share and review musical ideas with each other.
Dropbox
Forever used but painful for many. If you've not heard of Dropbox by now, then perhaps avoid it, to begin with. Dropbox has plenty of value in other ways, but for sharing music it comes up short.
Dropbox has morphed into a more collaborative tool even adding 'collaborating' into its marketing copy. The pros are numerous but this isn't the place to relist them. What we want to know is how good is it for sharing music privately? The answer is 'ok' at best.
To share a link privately, the end-user must have the Dropbox link and if you want time-based feedback you'll need the paid plan. With plans starting at £16.58 a month, it's not pocket money. Throw in the question of the compression on the audio file and while it's still widely used, many producers have looked elsewhere.
Dropbox had first mover advantage in this space but as a company, musicians are not their core market.

Pro's
It's ubiquitous and trusted
Overall it is 'fairly' easy to use if you sign up
It does have time-based feedback (useful for highlighting specific elements in a track)
Easy to use track navigation
Con's
Time-based feedback is not free
Plans are expensive if used for music sharing only
Find out more on the Dropbox website.
Wandler
A new kid on the collab block, Wandler seems to have taken the best bits from the competition, housed them under one roof, and focused on music makers.
Founded by two electronic musicians, it's clearly made from the heart. Designed during the pandemic, the creators Matthias Zuleger and Moritz Dausinger, have devised a very easy, free-to-use tool for sharing private links and adding effective comments for feedback.
Wandler is new and has limited features currently. But it works well and is clearly aimed at musicians working remotely which is comforting. Where it would be improved is to have playlists so you might share one album with one group of people and then a different EP with a different group.
Other than collabs, it provides a great foundation for tracking feedback to a mastering engineer for example. Sample pack companies might also find it very helpful especially with the unlimited server space. With cloud computing becoming more expensive, this competitive price point is bound to turn heads.

Pro's
It's free
Very easy to use
Time-based feedback (useful for highlighting specific elements)
Simple but effective track navigation tool
Made by musicians for musicians
Unlimited space
Con's
Could have more features such as playlists
No app. It's browser-based only
Find out more about Wandler on their website.
Fatdrop
The darling of the promo world, FATdrop has been a mainstay in pre-release promos since 2007. Founded in Brighton, but now Berlin-based, FATdrop has established itself as the go-to platform for sharing pre-releases with DJs, producers, press and media.
In essence, it's not cut out for the type of service we're looking for here. You can't leave time-based comments but you can leave feedback and share it with any number of people. That's certainly incredibly helpful but for producers looking for time-based feedback – it's probably not the one for you.
It makes the list as it's been a constant in the life of DJs and producers for many years and is still very much a 'review' platform. DJs, along with charts and other sources, will use FATdrop to check promos and leave feedback. If you are looking to share tracks for review this is the one for you. You might get a comment 'will include in my next set'. You might also receive the now infamous 'downloading for'…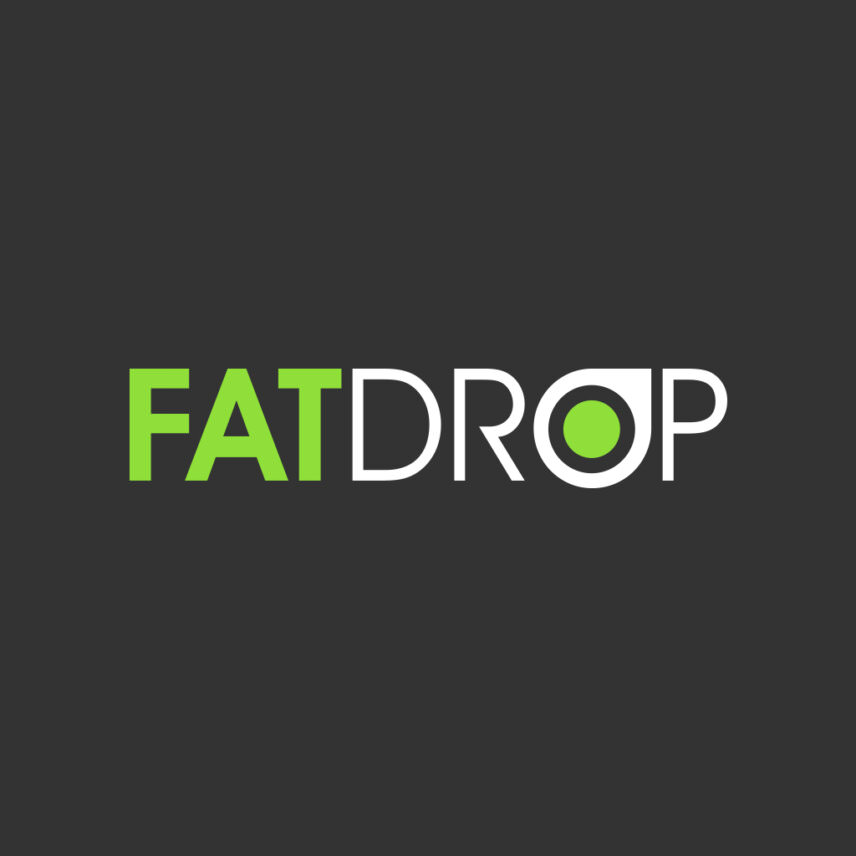 Pro's
It's free
Very easy to use
Great for DJs
Great way to get your music out there
Con's
GUI could do with a front facing overhaul
Recipients need an account
One way feedback only
Find out more on FATdrop on their website.
BYTA
Byta doesn't (yet) offer a comments-based feeback but it is worth bringing into this conversation as a platform for context. As the company suggests, it's designed to send and receive digital audio in a clean, simple, and secure way.
The company has enviable tagging, pricing, and sharing (security) features which have been well considered for the modern-day producer. Byta seems very well placed to stop leaks and to give people a safe and secure way of inviting people to listen to pre-releases, ideas, concepts safe in the knowledge the files are safe.
The raison d'etre for Byta is an interesting insight into many of the issues producers face. In a recent article on Forbes Marc Brown, CEO, and co-founder, elaborated how the task of sending, receiving, and listening to music files efficiently and securely on a desktop is a massive pain point within the music industry.
By his estimation, insecure transfers of audio files often result in lost time in getting a release to market. At worst, a security breach will have huge implications, financial and otherwise. In short he surmises that radio station executives say "going back to CDs would almost be an improvement."
Pro's
It's free
Very easy to use
Connects with email databases such as Mailchimp. Great for sending to your newsletter for example
Con's
No time based feedback (currently but due to be added in during 2021)
Find out more on Byta's website.
Soundcloud
SoundCloud, for all its financial problems a few years ago, continues to make all the right noises lately. Their fan-powered royalties are a strong opposite to Spotify. The Swedish company has been a mainstay for musicians and they appear to be clawing back market share at just the right time.
SoundCloud, in our list here, is the only other service other than Wandler to offer time-based comments. One downside, however, is should you wish to share your track with someone, and they leave feedback and then you go to release it, those comments remain. It would be great to have an option to remove the feedback comments.
That being said, we're delighted to see SoundCloud lead the change in paying artists correctly for their music. Alongside, Bandcamp and Mixcloud, these three companies have successfully changed the narrative about treating musicians fairly. With SoundCloud also offering a private, secure sharing platform, it remains a formidable option.


Pro's
It's free
Very easy to use
Great sounding widget
Trusted by many musicians who already have an account
Con's
GUI could be improved still
App still needs some work but has been improved greatly in recent years
Recipients need an account
Comments remain if you intend to release on SoundCloud afterwards
Find out more on SoundCloud's website.