It takes a lot to make a company successful in the music industry. In part three of our series – The Business of Music – in partnership with iMusician, Attack's Kristan Caryl calls Mixcloud to discuss how maxed out credit cards, long term strategy, persistence and overseas investment have all played their part in establishing Mixcloud.
Coronavirus has impacted billions of people around the world. Through illness, lockdown or loss of income, it is something that we will never forget. While many industries will bounce back, some quite quickly, the long term effect on dance music is uncertain at best, frightening at worst. Right now, music only exists online. Live streaming has become an almost overnight lifeline if not financially, certainly emotionally. It is a way to release some of the pent up emotions we feel after being locked up at home for endless days and nights with limited social interactions and no way to release your inhibitions.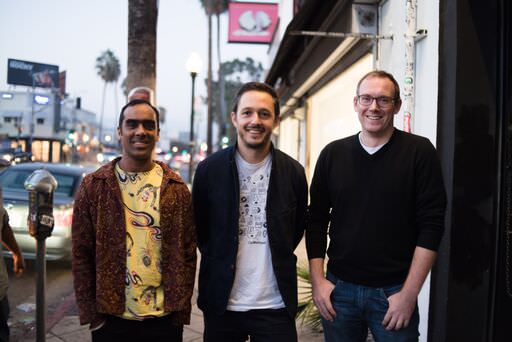 Online streaming platform Mixcloud, then, has been somewhere we have all turned to for musical solace. But more than that, the recent launch of their new Mixcloud Select subscription service has immediately become a vital lifeline for DJs, radio hosts, producers and podcasters whose income disappeared almost overnight when live music was cancelled. With this new model, they can monetise their long-form online audio in ways that haven't previously been possible.
In a nutshell, that was always the MO of Mixcloud, as one of the co-founders Nico Perez confirms. He's walking through a London park for his hour of government-approved exercise just as lockdown hits the UK. The sound of quacking ducks, barking dogs and yelping children suggest many are doing the same on an unseasonably warm and sunny day in early April.
"Our primary goal was to build a licensed platform for DJs and creators putting out long form audio," explains the Cambridge graduate. "We felt it was the right thing to do because if you're playing other people's music and they are not seeing compensation for that, it feels inherently unfair and not right. Of course, arguments can be made for the promotional value in that, and if you're putting up mixes and not making money from it as a DJ, no big deal, but we felt if we were to build something long term and viable, and weren't going to experience copyright takedowns, we had to get the licences in place."

Back then, Nico DJed with his friends and eventual co-founders Nikhil Shah, Mat Clayton and Sam Cooke. He had a radio show and occasionally dabbled with Ableton. He was uploading mixes to MySpace, transferring files with Megaupload and, like most of us, downloading tunes legally and illegally on Napster, Limewire, and whatever else. Bonding over music, their friendship soon developed into a business partnership and Mixcloud was founded in 2008.
Our primary goal was to build a licensed platform for DJs and creators putting out long-form audio.
"Ignorance and youth got us through the early days," admits Perez, who had built a few websites and done some amateur design, but nothing too serious. "We had a passion and a belief we could make it happen. If you have that and persistence, you don't need to be the best software engineer in the world, it's more about endurance."
Of course, key to success is recognising your weakness, something Perez and co did early on. They always tried to surround themselves with the best possible people, people who had been there before and had experience to share. As such, one advisor early on was Chief Technical Officer at Universal Music, another was CEO of music streaming platform Tidal.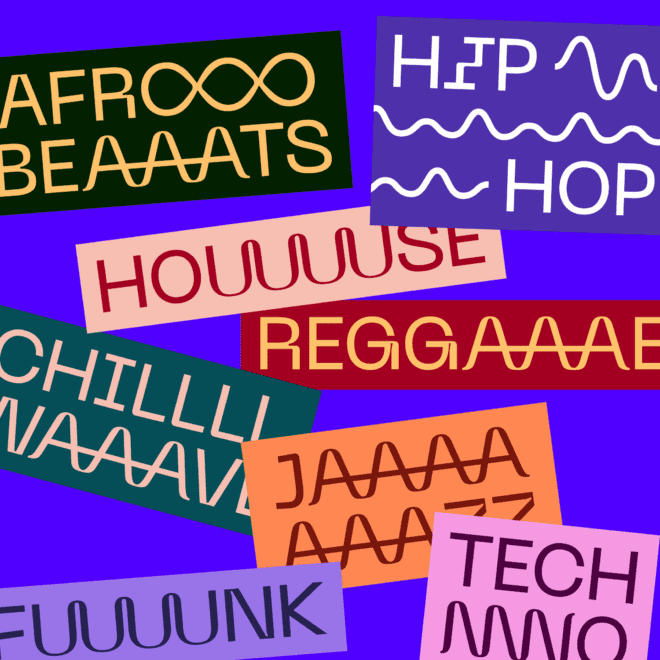 "I think we enticed them to get involved through intellectual stimulation," says Perez. "The idea that we were doing something new, giving them a very complex problem to solve that involved multiple audio content types across multiple territories, different forms of consumption with different music rights. Some people saw the appeal in that and maybe saw it as slightly altruistic – trying to help the next generation earn from their music in a new world."
These people were made part owners and given equity so became fully invested in making Mixcloud work. Early on, the platform earned through ad hoc ad deals and had to hustle for them month to month. Sometimes, the cash nearly ran out. Importantly, the founders had
to stay strong. Instead of compromising values to rake in a quick buck from, for example, "low-quality advertising like teeth whitening or weight loss," they stuck to their guns, maxed out personal credit cards, took loans, and scraped by as best they could. "It really taught us a lesson. I think the silver lining of those stressful times was learning from those experiences. These days we're really selective about our advertising. We either work directly with brands we approach who are a good fit or display programmatic advertising that fits."
The Mixcloud audience is 65% male, mostly millennials aged between 18 and 35 and from Western Europe and America, with an ever increasing audience in Asia Pacific. Musically, electronic styles dominate, but it's not hard to find a wealth of jazz, afro, soul, dub, funk, world and whatever else in Mixcloud's vast archives.




"We put out creators first," says Nico. "That's the big difference with us – we have a profile for creators, they can customise it, choose what they display and upload or take down. That high level of customisation is not available on other platforms like Spotify."
These days the company employs 50 people, and right now they are all happily working from home, and often have done even before it became mandatory during lockdown. While the music industry was once famously said by Hunter S. Thomspon to be "a cruel and shallow money trench, a long plastic hallway where thieves and pimps run free," Mixcloud is a shining example of professionalism. "Of course, dance music goes hand in hand with parties and late nights in clubs which are by nature hedonistic – and you do see that side, but on the flip I know a bunch of DJs and producers who work incredibly hard and are very dedicated, so there is a big spectrum of people out there."
Mixcloud itself has a proper payroll, pay taxes to HMRC, file Visa applications for overseas employees, have a chartered accountant and run annual audits. Nico looks after the operational side, licensing, the team, company culture and finances, all while also looking forward, working on a strategy for future years.
Right now, incoming revenue from advertising has all been frozen or completely cut for the year because of coronavirus. Mixcloud, however, is thriving because of its Select service, which launched in the middle of last year. It is a fan-to-creator membership layer that enables audio creators to get direct support from their biggest fans. Nico reports a huge upsurge in the number of creators who have signed up and activated this Select service in recent weeks.
Select marks only the second big change of direction for Mixcloud in the last decade. The first came early on. Mixcloud was originally going to be just for DJs, "but it soon made sense to open up to radio, radio hosts, podcasts, any long format creators."
Saying that tech startups like Kickstarter and Patreon inspired Nico and his fellow founders because, "no-one was doing what we were doing in the music sphere, creating a relationship between fan and creator," he then explains the second major shift came when Mixcloud
decided to evolve from a distribution platform to helping creators generate income through channel-based subscriptions. "This was driven by understanding that artists are creating value – if John Digweed is doing radio shows each week, putting time in, and people are tuning in, then helping him make a living from that feels like the right direction of travel."
As companies, brands, even DJs and artists, grow, it can be hard to stay true to your original values. Hard to keep grinding and not take an easier path. For Nico, he says securing understanding and sympathetic investors was key to their cause. Theirs came from a group in California called Wonderco.
"There was only a small subset of investors this company appealed to," he says, before admitting there is an element of luck in finding the exact right investor you need at the exact right time. "They need to have an understanding of tech, music and media licensing. This group used to run Dropbox and Dreamworks, and the chap on our board manages Nas and Future, so there is a good understanding of what we're trying to do and achieve."
Nico maintains that the biggest challenge was getting licensing deals in place with all the major labels. Early on, they started on a simple PPL licence, the same as a bar, club or restaurant uses to broadcast music publicly. But it is limited, so after a while, it was time to get serious, "to go beyond what you can do on a PPL and graduate to the major league." The next step was having conversations with the majors, who said that if they wanted to offer downloads and full playback interactivity, they could make it happen. "Two to three years" of long, drawn-out negotiations followed. "I wouldn't ever want to do it again, I lost sleep and got some grey hairs, but we got there in the end, and it gave us the ability to launch this Select channel model."
We didn't raise a ton of funding early on. We didn't have loads of cash to grow quickly. It was hard to raise funding with dance music, not that many investors understood it all, so we had to work out how to go it alone and build a sustainable business by ourselves. That taught us a lot of lessons.
The timing couldn't have been better. Not only has online music streaming exploded in the last 10 years, but during the coronavirus pandemic, uptake of the subscription service has quadrupled with John Digweed, Nicole Moudaber and Deadmau5 all high profile customers. "It's encouraging to see, especially in a crisis moment like right now. DJs who would have made 80% of income from touring have had that wiped out so this model of 'hey, please support me in what I'm doing, here are some exclusive mixes and radio shows' and with live streaming now available with Mixcloud PRO, I think it fits really well with the situation we're in right now. It is resonating with people who now see that yeh, this model makes a lot of sense."
While Soundcloud might have got more of the headlines in recent years, it feels a bit like the tortoise and the hare. Mixcloud has slowly but surely grown, organically, and is now a more moral choice for fans wanting to support their favourite artists. "We didn't raise a ton of funding early on. We didn't have loads of cash to grow quickly. It was hard to raise funding with dance music, not that many investors understood it all, so we had to work out how to go it alone and build a sustainable business by ourselves. That taught us a lot of lessons."
Rather than regurgitate a ton of metrics, user stats, profits or any other numbers, when we ask Nico what motivates him and pleases him most about Mixcloud, he has two answers. Firstly, he says he still uses the platform every day to discover new music for himself. Secondly, he says he still thrives off growing the online community and improving the relationship between fan and creator. "We're trying to amplify audio culture. It's a never ending goal, there will never be a point we pack up and go home – the more successful we are, the more we create a community, the more new music people discover and the more artists earn."
Right now, that mission has never been more important to our scene.
---
Save 20% on your distribution with iMusician
Attack has partnered with iMusician to offer our readers a 20% discount across all iMusician services.
To redeem the discount use the code below when using iMusician. Learn more.