We round up the best places to learn electronic music online.
Learning how to produce music has never been easier. That's not to say it's easy. It's possible that it's harder than ever to get noticed with the post Millenium explosion of resources from free DAWs to free sounds. Plus there's a bucketload of free YouTube content to help teach you.
With all that in mind, it makes more sense to properly train yourself if you stand any chance of cutting through the noise. And believe us, there is a lot of noise out there.
There are many who consider themselves geniuses and beyond teaching. They fall into the "it just comes to me" category. But for most of us, if you have natural ability why not get formal training? It can help hone the craft and many schools also offer business advice which is invaluable as the mechanics of the industry get upended with Web3.
If you're looking to learn to produce electronic music, it's worth considering these schools. In no particular order, we round up five of our favourites.
Virtuoso

What does Virtuoso teach?
Virtuoso is relatively new but impressive from all angles.
Not only do they have an extensive video on demand programme, they also have an extensive live sessions roster available to those on subscription.
You can learn from a festival esque lineup that includes B.Traits, Skream, Flava D, Afrodeutsche, Krust, Swindle, Carl Cox, Plastician, Joris Voorn, Eats Everything and Friction to name a few.
Virtuoso covers all aspects of DJing and production as you'd expect, though you'll also find plenty of content geared towards getting ahead in the industry and crafting a unique space for what you do. In a competitive field like dance music, it pays to learn the business side.
How much does Virtuoso cost?
Virtuoso is available on subscription only.
Packages cost £7.99 a month, £34.99 for a 6 month, or £71.88 for the year (which saves 25%).
Anything else?
Read our full feature on Virtuoso for a deep dive interview and a full understanding of how they are revolutionising the business.
AULART


What does Aulart teach?
Aulart provides an array of different courses ranging from creative techniques for singers & songwriters, to modular synthesis guides, to in-depth DJ courses, to entrepreneurship and marketing in Pro Audio.
The school also covers more familiar ground such as music production using Ableton Live & Logic Pro. Provided by the likes of Chris Liebing, Pig & Dan, Jamie Lidell, Carl Craig, Colin Benders and Kittin, Rodriguez Jr.
How much does Aulart cost?
Aulart has two pricing plans.
You can purchase individual masterclasses and they are priced between €55-€130 Euros. You have access to these, after your purchase, in perpetuity.
They also offer a series of 'Bootcamps' which are more expensive. They range from €249-€799. These are extensive online live classroom courses with extremely limited numbers. 
Anything else?
Aulart has a lot of excellent free tips and advice available on their blog.
FaderPro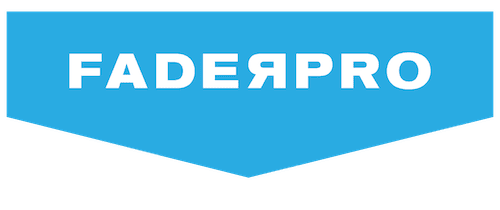 What does FaderPro teach?
FaderPro provide engaging tutorials, with in-depth courses from numerous big names. If you've read Attack Magazine long enough then you'll have read our interview with Steven Lee – the co-founder.
A stand out feature is the Mentor Mixdown service. In this section, you have the option to have your own track mixed by an industry pro. At the end, they'll provide you with a video showing how they worked on improving your mix. You'll receive a bucket load of insight as well as receive the finished mix and project file at the end. Neat.
They also offer content from ATFC, BK, Danny Byrd, Dale Howard, Eelke Kleijn, Ferry Corsten, Harry Romero, Mark Knight, Nicky Romero, Shadow Child, UMEK and Roger Sanchez.
We found the widest array of DAW coverage here too, with a series of courses on Logic Pro, Ableton Live, Cubase, FL Studio, Pro Tools and Bitwig.
How much does FaderPro cost?
There are two pricing options.
Individual courses range from $34.99-$149.99.
Subscriptions cost: $29.99 per month, $149.94 for 6 months (working out as $24.99 monthly), $199.92 billed annually (working out as $16.66 per month).
Anything else?
FaderPro has excellent label relationships. If you want a specific label sound, such as Dim Mak, Toolroom Academy or Hospital Records, to name a few, then FaderPro excels.
Point Blank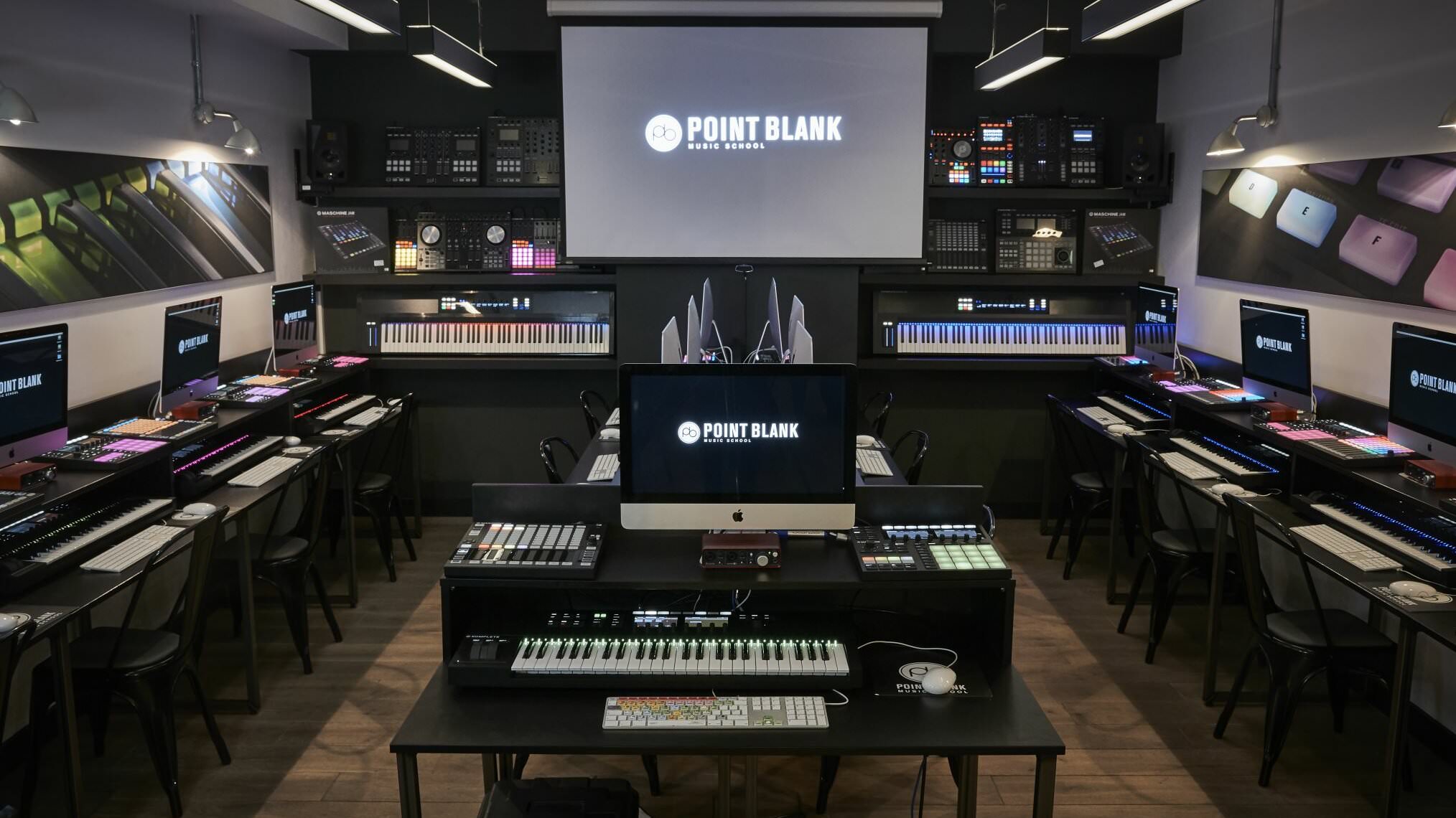 What does Point Blank teach?
Point Blank might be considered the godfather of music production education. The list till now covers online music education, but Point Blank offers more than just remote learning.
With premises located in London, Los Angeles, China, Ibiza and Mumbai there's a good chance you'll get some sun whilst on campus. And you can show off you tan alongside an actual university degree which is another item that sets Point Blank apart from it's competitors.
Courses cover all facets, from music production, DJing, music industry and artist development courses.
It's also worth taking a closer look at what else is included with some of their courses. For example, students on the 'Music Production Complete Master Diploma' will receive a free copy of Ableton Live 11 once enrolled along with big discounts on Native Instruments, Eventide, Roland Cloud, Waves and Spitfire Audio plugins.
How much does Point Blank cost?
The costs of attending Point Blank are wide ranging and too large for this roundup. We suggest visiting the price page.
It's worth noting, as they are a university, there is funding available for students who are applying under certain criteria.
Anything else?
With huge name alumni including CICI and Nicole Moudaber, there's no doubting the impact Point Blank can have on your career.
IO Music Academy

What does IO Music Academy teach?
IO Music Academy, with a school-based in LA, also have an extensive online programme.
Having carved a niche in this market working with a series of talented underground artists such as John Tejada, Sacha Robotti, Black Loops, Chee, Dauwd, Phase Fatale, Octo Octa, Third Son, Steve Lawler, Fred Everything and Rinzen.
Courses are reasonably priced offering real insight into how each producer crafts their sound. The majority of the content is based on music production and sound design. Many of the courses clock in at around seven hours giving you ample opportunity to get inside the mind of dance music visionaries.  
How much does IO Music Academy cost?
Costs: The majority of the courses are priced at $47. They also offer an 'Everything Bundle' for $603 which includes all 92 courses available.
Anything else?
Yes. IO Music Academy has a firm commitment to underground dance music. The places them in good stead with the Attack team. With the option to go online or in person, in Los Angeles, and for a good price, it's a great choice if you're a fan of Attack and looking to take what you learn here to a new level.
FOLLOW ATTACK MAGAZINE