We pick our favourite video courses from Virtuoso, an online learning platform with a focus on electronic music.
In the old, pre-internet days, if you wanted to learn how to make electronic music you had very few options. Your best bet was to either get a job at a studio making tea and hitting record on the tape machine or hang around at the local record shop and hope to hit it off with the local DJs.
These days we have a wealth of information at our fingertips and yet it can still feel a bit hit or miss. There's lots of solid content out there but very little of it is from the true masters of their craft, the big names like Carl Cox, Skream or Eats Everything.
This is where Virtuoso comes in. Virtuoso is a subscription-based online learning platform (£5.99 a month when billed yearly, £7.99 monthly). It has both prerecorded video lessons and live sessions, the latter of which get archived for later viewing. Lessons are done in a purpose-made studio and the quality is top-notch. Video lessons also include downloadable assets, usually PDFs with summaries of the points covered. This is handy for when you want to go back and reference something you learned without having to scroll through videos.
Virtuoso currently has 14 on-demand courses covering a variety of topics related to electronic music, from DJing to production to the career side of things. We checked them out and chose our top five. Here they are in no particular order.
Carl Cox – Master your mindset
Carl Cox should need no introduction but we'll give him one anyway.
The legendary DJ and producer has been active since the late '70s, spreading the gospel of dance music around the world many times over. He also pioneered the use of three turntables in his DJ sets. And yet with all these achievements and the accolades that come with it, what comes across in Master your mindset, his course on Virtuoso, is a man with an unstoppable work ethic and deep passion for music.

Although light on specific techniques (don't come looking for advice on how to mix with three decks, for example), Carl Cox's course is dense with top advice for building a career as a DJ: get out there and make a name for yourself, connect with your audience, don't forget to network, etc. These are all backed up with anecdotes from the man's colourful history. We love the story of him telling Space Ibiza to clean up the toilets before he'd accept a residency there!
The final word: An inspiring and motivating hour of content from a titan of dance music.
Eats Everything – How to Reebeef records
Bristol's Eats Everything is famous for his incredible DJ sets. They're 60% custom edits, or what he calls Reebeefs-beefed-up versions of tracks culled from the history of dance music. Extra percussion, arrangement tweaks, hyped breakdowns, fat sound – these are all part of a process to not only make older tracks better suited for modern dance floors but also to add a sense of coherency to his set.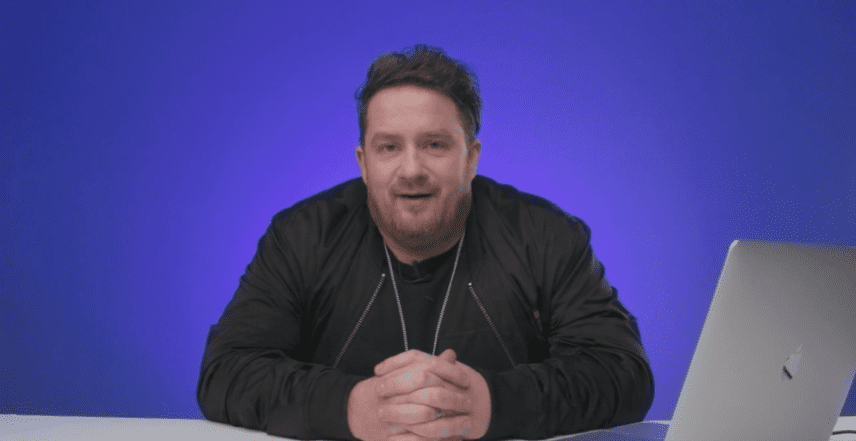 How to Reebeef records, Eats Everything's course for Virtuoso, takes us through a typical Reebeef session and it's not only technically useful but also a hoot to watch. He clearly loves what he does and that comes across in the session. It's completely true that an enthusiastic teacher is the best to learn from. Even if you're not into doing edits there's still plenty to learn here about making tracks fire for the dance floor. 'Aving it.
The final word: Technically useful and full of great ideas, Eats Everything's course is a must-watch even if you don't do edits.
Skream – Always original
Skream has had a varied and interesting career. He started (along with musical partner Benga) as one of the pioneers of dubstep before famously moving away from the genre in favour of a wider palette of sound: first house and disco and later techno and synth-wave. This is a producer who clearly does not want to be constrained by genre.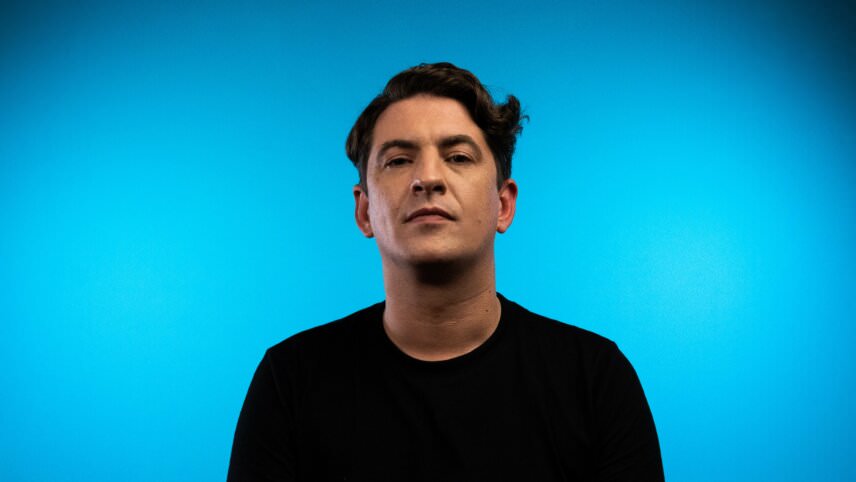 He's managed to navigate it all with a kind of easy-going finesse and this comes across in his course, Always original. Like the Carl Cox course, it's more TED Talks-like than a nuts and bolts production session. This is not to say it's full of fluff. There's plenty of excellent information here for the career-minded producer, such as the ins and outs of management, working across multiple genres, establishing a fast workflow, and the all-important skill of networking. Skream's matey-style of speaking is also engaging, feeling less like a lecture and more like a chat down at the local pub.
The final word: Come for the history, stay for the invaluable career insights.
DJ Q – Bring the Bassline
UK garage and bassline producer DJ Q has been on the scene since the early 2000s. His profile expanded greatly when he was tapped to host the M1X program for BBC Radio 1Xtra, which he did for eight years. His cuts are known for their chopped vocals, tough beats and of course infectious basslines, all of which get explained in his Virtuoso course, Bring the Bassline.

A run-through of a track from start to export, DJ Q's Bring the Bassline course is a fascinating and educational look into how to produce UKG. Given the focus of the course, there's plenty of Ableton Live screen time so you can see exactly what he's doing. This is backed up by the downloadable PDF, which has the same technical info as the video for offline studying. DJ Q makes a solid teacher, with a big brother-like delivery that's casual yet confident. Inspiring even if you aren't a UKG producer.
The final word: You don't have to be a UKG producer to get a lot from this technical session.
Afrodeutsche – Know the score
Afrodeutsche occupies a unique space in electronic music, working somewhere between Detroit-style techno and electro and modern classical music. Her music is challenging harmonically and melodically in a way that a lot of modern music isn't. Alongside production and DJing, she also scores films and this is the focus of Know the score, her Virtuoso course.

Composing music for film, television and video games is a large and lucrative part of the music industry and yet it doesn't get spoken of nearly as much as DJing and releasing records. Afrodeutsche's course, then, is a revelation in terms of what's actually required when taking on a composition job. From setting up an Ableton Live session to making a cue sheet to working with the director and producer, it's all here in a mix of talking-head explanations and Ableton Live screen time. A must-watch for anyone considering this avenue of the music business.
The final word: Absolutely indispensable for navigating the road between electronic music and film scoring.
Conclusion
Virtuoso's service is useful across the board. Whether you're a newbie or a seasoned pro, there's plenty here to sink your teeth into.
Virtuoso also seems to have made a concerted effort to provide a variety of content – it's not just technical stuff. It's also inspiring to see how other creatives work.
If you're just getting started in music production or DJing, or are looking to expand your knowledge base, Virtuoso is a worthwhile investment.
Virtuoso also offers…
Live sessions directly from top industry artists and leaders
Q&A's for members from the best music professionals
Unlimited accces to all previous courses and interactive sessions
Brand new courses and live sessions each month
Exclusive discounts and perks each month
FOLLOW ATTACK MAGAZINE