It's Black Friday again. Time to look behind the sofa for every spare penny as there are some massive deals on offer this year. We round up the best and biggest savings for your music studio including a free plugin from Waves, huge savings on Ableton and more.
ABLETON
It's hard to believe people read Attack who don;t use Ableton (or know about it!). The Berlin-based company, who Diplo recently tried to acquire has been ruining social lives for two decades. This Black Friday you can get it for 25% less until Monday, Nov 30th. Discount includes Packs and upgrades.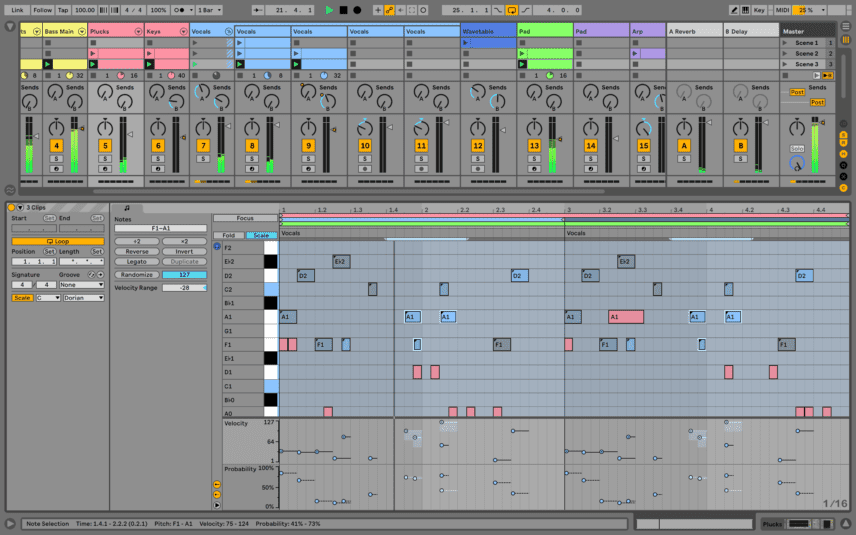 Waves
The grandaddy of the plugin world never fails to disappoint. It's pretty much Xmas or Black Friday every day of the year for Waves users. But they do go that extra mile in the giving season! For the whole of Novemeber, you can get 92% off the Horizon Bundle, you can also get a free LO-FI plugin and indeed 'buy one get one free;. Too many deals to summarise so hit the button to check it out.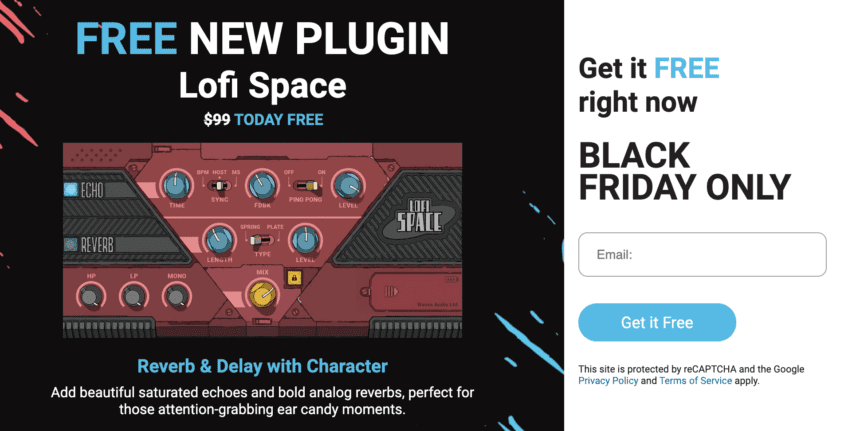 Soundtoys
The awesome and super popular Soundtoys are one company all producers need in their arsenal. This Black Friday you can get:
Soundtoys 5 for $499 > $229
Effect Rack $299 > $129
Echoboy & Decapitator $199 > $69

Relab Development
Get Relab Essentials for just $29. Unsure what Relab Essentials is? Their flawless emulations of revered hardware units, such as the Lexicon 480L, have been hugely popular with producers and engineers alike. Their products are currently in use at Skywalker Sound, Disney, Pinewood Studios, Warner Bros, Sony, NBC Universal, Ubisoft and many other top recording studios worldwide.


Output
One of the most innovative companies this past few years. Anyone who has used Arcade swears by it. Unfortunately, Arcade is not on the BF deals, possibly as its subscription-based. But worry not as Exhale, Analog Strings, Signal and Substance are. The Bundle of every plugin is also down from £749 to £486.

Hit 'n' Mix
From 12th November until the end of November, Hit 'n' Mix are offering 5% off RipX DeepRemix and a huge 20% off RipX DeepAudio, in their Black Friday sale. On our recent video review we found Hit 'n' Mix to be the best of ripping vocals from a track which is great for DJs and producers.

MELDA PRODUCTIONS
Melda Productions have featured in Attack many times over the years. They have a fantastic suite of free plugins and in total a whopping 112 in their catalogue. That should keep you occupied till next Black Friday. This year they have huge savings across their range..


LOOPCLOUD
If you're not familiar with Loopcloud then it's about time to change that. Check out our nu-disco video where we only use Loopcloud to make a full beat. From incredible sounds, to plugins, to FX to an enormous database – Loopcloud will keep you covered and then some. It's an incredible addition to your production setup. They have a huge annual subscription deal on offer. Never a better time to get yourself covered for very little.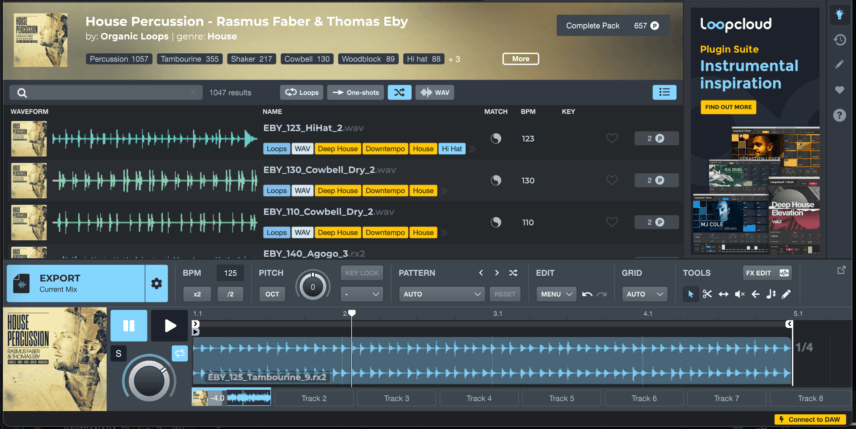 ARTURIA
The French sound giants find their way into most peoples' catalogue. From excellent hardware to excellent emulatons, they cover various bases. Anyone who loves a good synth will love Pigments also. It's a beast. Get it for 50% off this November and huge other savings too.

SONARWORKS SOUNDID
Sonarworks SoundID can help you improve the sound of your bedroom studio. Their acoustic measurement tools are nearly unrivalled. They're offering 40% off a range of SoundID software, with the reference plugin for headphones coming in at $59 and the speakers version $149, down from $249.

Spitfire
The industry leading string and sample library never disappoints. They are a serious success story and for good reason. This Black Friday they are giving svings up to 80% with Collections, featuring 2 exclusive collections (The Ton and The Black Weekend Collection. Also, Aperture returns! This time iits bigger, louder and… more electric! Aperture The Stack is made up of 56 Amps, 4 Subs, on rigging in the legendary Air Lyndhurst Hall. This is like getting Slash, AC/DC and Zakk Wylde together and telling them to go crazy! Look at this great photo below…!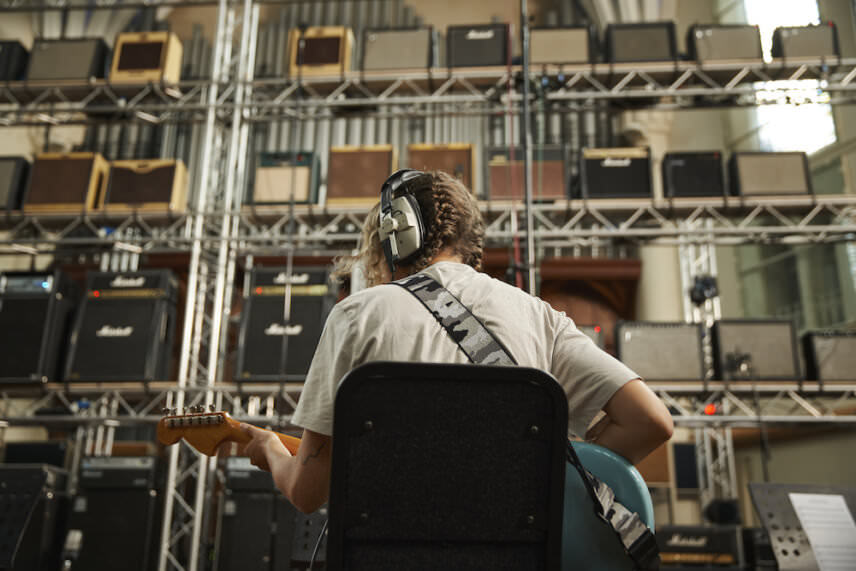 AIAIAI
AIAIAI have a special place in the hearts (or ears) of DJs and producers. Slick designs and sound have cemented their place as a favourite in the community. This Black Friday is a great chance to grab a paid for 30% off.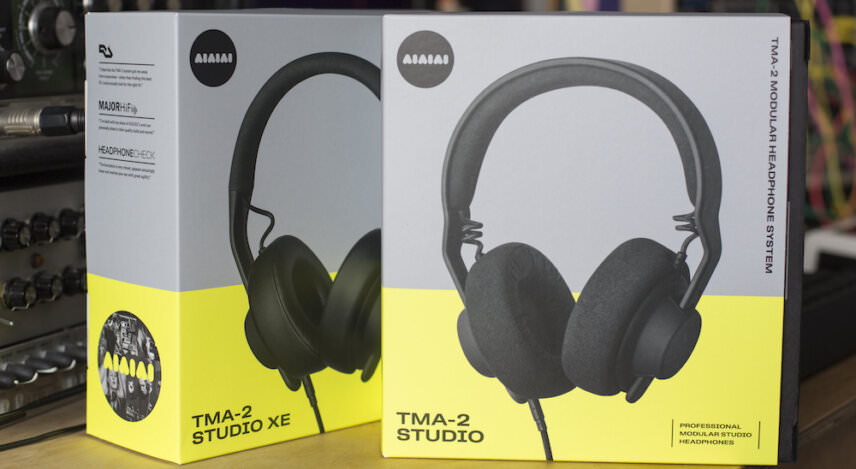 PCloud
pCloud are trying to entice you away from Dropbox! Their super secure service is designed specifically for musicians. If you're tired of Dropbox, its music player and frustrating sharing options, give pCloud a look. We've said it before but we'll say it again, there's never been a better time….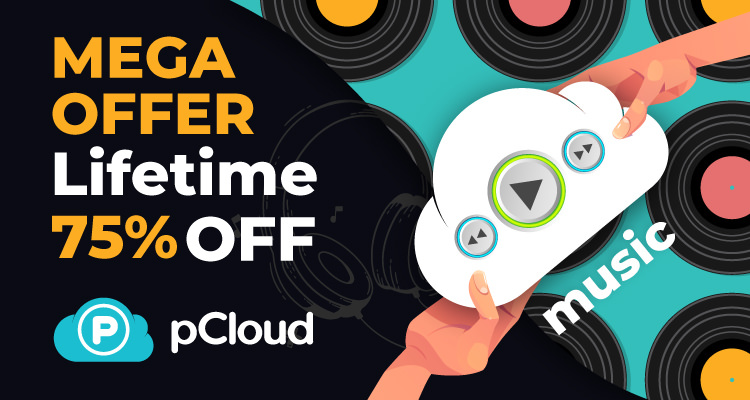 Oeksound
Oeksound is a company we have used more and more. Their surgical plugins are clean and efficient and excellent for dance music. They have huge savings on soothe2 and Spiff. Get to know Oeksoud..!

Rift
Rift, the bi-polar multi feature distortion monster is on a big sale. You can see our article here. Don't forget to use the discount code minimal-35 at checkout.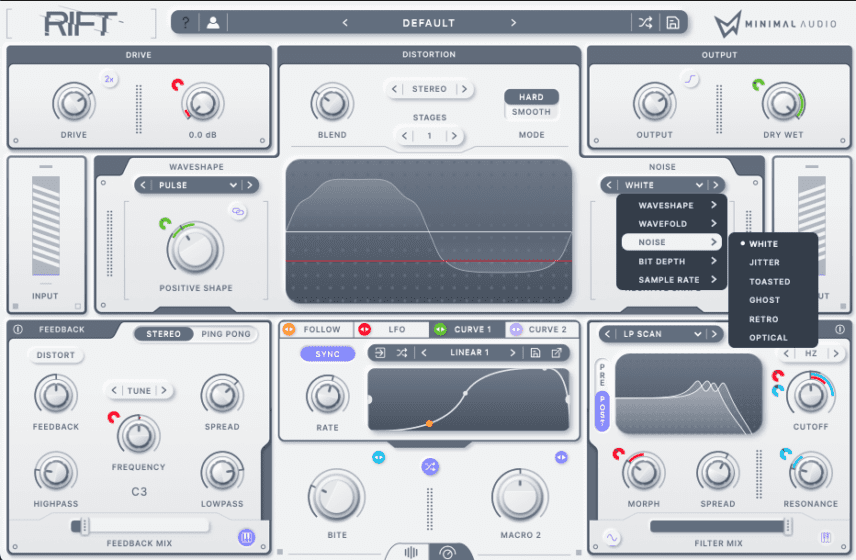 Mathew Lane
Mathew Lane are one of those companies that everyone loves but not everyone knows. Our recent content with their plugins has put many readers on to their excellent gear. Great sounding and easy to use. Massive sales up to 40% off this BF.


*Attack Magazine is supported by its audience. When you purchase through links on our site, we may earn an affiliate commission. Learn more.