Apple's long-awaited 10.5 update to Logic Pro X brought a host of new features to the DAW but it's also crashing for some users.
Apple updated Logic Pro X to 10.5 this week, adding new features like the rumoured Live Loops non-linear grid, two new samplers (Sampler and Quick Sampler), drum synthesis in the form of Drum Engine, a step sequencer, and updates to Drum Machine Designer.
This week also brought news that Launchpad was now working with Logic Pro X, albeit at a 90-degree angle.
However, the roll-out of Logic Pro X 10.5 hasn't been without issues, as some users have reported problems with crashing, as well as other glitches. On a thread on Reddit, one user complained of crashes related to third-party plugins such as Native Instruments and iZotope.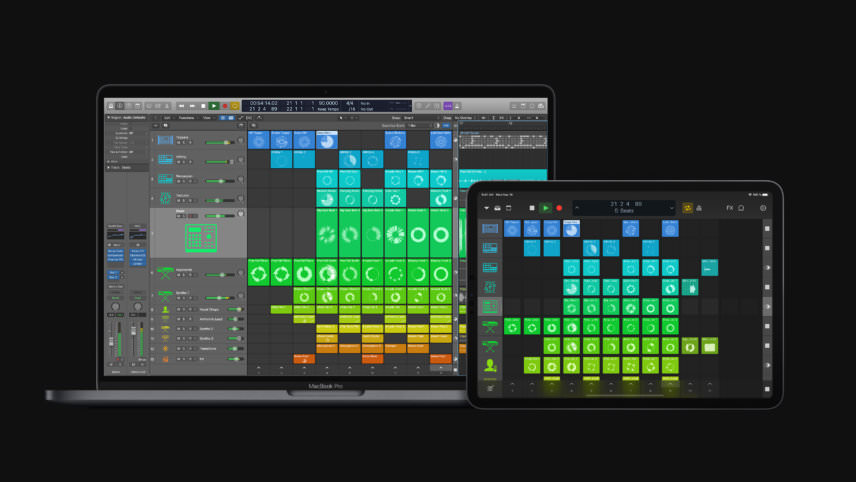 On Apple's discussions page, a user wrote that they could not properly open older projects, despite Apple advertising backwards compatibility to Logic 5 on its product page. A member of Logic Pro Help complained of similar problems when opening projects from Logic Pro 10.4, saying they immediately crashed the program.
Native Instruments has announced that it is aware of issues related to 10.5 and some of its products. On its support site, it stated that Logic was currently conflicting with Massive X, Bite, Choral, Dirt, Freak, Flair, Phasis, Replika, and Replika XT. "These products currently crash Logic Pro 10.5 or are causing freezing issues," the company stated. "There may be other products affected; the list will be updated as we further test this issue." The page also mentioned that there may be some issues with the Komplete Kontrol line of MIDI keyboards and suggested deleting the keyboard from Logic's control surfaces setup and restarting the DAW to solve the problem.
iZotope also addressed the issue on its support page, saying that VocalSynth 2, Vocal Doubler, and Insight 2 are having issues. iZoptope also identified the cause of the problem. "The new Logic Pro 10.5 update has updated the OpenGL requirements for plugins. This will cause certain iZotope software to crash when opened." OpenGL is a graphics API (application programming interface) that Apple has moved away from using.
If you are a Logic user and have not upgraded yet it might be a good idea to wait, or at least to back up before installing.