Apple's flagship DAW has been updated to version 10.5 in what Apple is calling "the biggest update to Logic since the launch of Logic Pro X," with a number of new features arriving simultaneously.
The biggest new feature of the Mac-only program is Live Loops, a non-linear grid where loops, samples, and recordings can be organized and played. Arrangements can be captured into the timeline for further refinement. While on the surface it certainly recalls Ableton Live's clip view, how it performs in practice remains to be seen. Live Loops was leaked earlier this year when a photo showing the new feature appeared on Apple's site momentarily.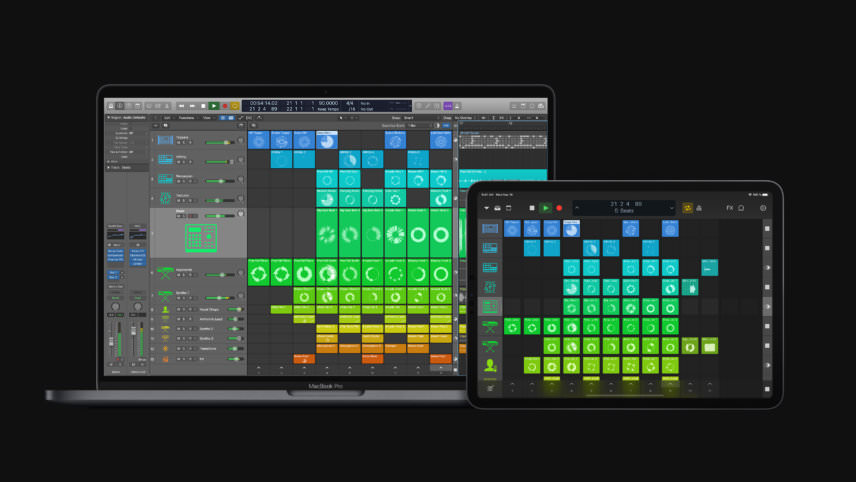 The Live Loops section also has Remix FX, with effects such as bitcrusher, filter, gater, and repeater that can be applied in real time over individual tracks or the entire mix. Users can also control these (and Live Loops itself) with the Logic Remote app, available as a free download for iPhone and iPad devices.
Two new sample instruments, Sampler and Quick Sampler, replace EXS24, Logic's long-serving sampler. Sampler the instrument has a new flat design in keeping with recent Logic updates and is backwards compatible with EXS24 instruments. Quick Sampler is meant for working with single samples, with features for trimming, looping, and chopping.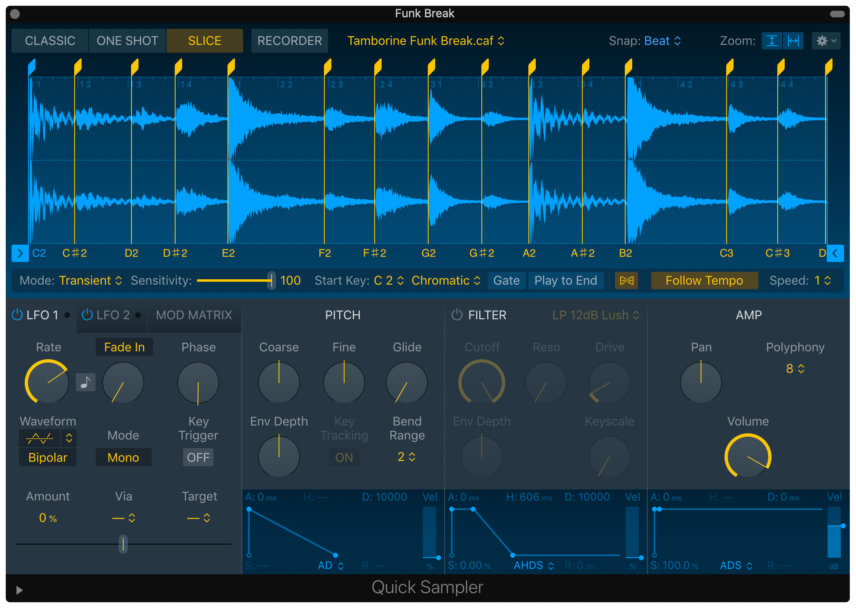 Logic 10.5 has a number of new rhythm and beat-oriented instruments as well. Drum Synth is a drum synthesis engine built into Drum Machine designer, and allows users to craft kick drums, snares, toms, and percussion. Drum Machine Designer itself has been updated to allow each pad to hold either a sample from Quick Sampler or a sound from Drum Synth.
Drum synth has been enhanced to work with the new Step Sequencer. With it, you can program drum beats, bass lines, and melodic parts using an interface inspired by the workflow of vintage gear. Along with notes, users can control note velocity, repeat, gate, skip, playback direction, and randomization.
Logic Pro is now available on the Mac App Store as a free update for existing Logic Pro users, or $199 to download new. Apple is also offering a free 90-day trial for Logic Pro.