We run through our pick of the best drum synth plugins on the market, from basic kick drum generators all the way to full-on analogue emulations and physical modelling instruments.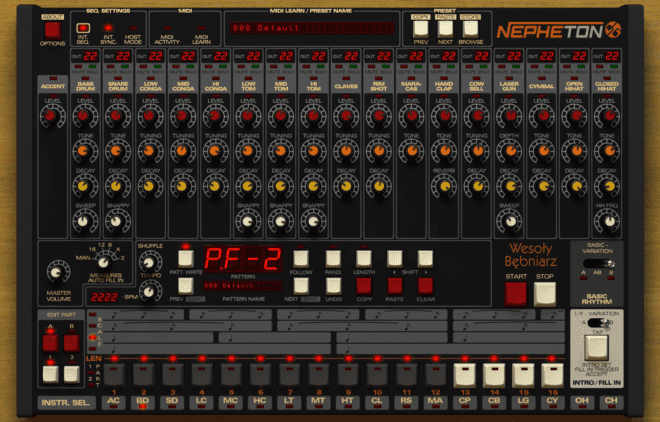 Until quite recently, if you loaded a drum plugin there was a very good chance that it would be based around samples. There are plenty of excellent options in that arena, from long-time favourites like Battery and Geist to recent hybrid options like Maschine or even acoustic drum replacement tools like Drumagog.
But what if you want something with more control? What if you want to sculpt your own sounds from the ground up?
The last couple of years have seen more and more developers latch onto the fact that adding more real-time synthesis options to their drum plugins provides a more versatile approach. Samples are all well and good, but combine them with some synthesis techniques and you get a more rounded, versatile instrument.
You can go even further, of course. Many of our selections here ditch the samples entirely and choose to synthesise all of their sounds entirely from scratch. Although that might now seem like a less common approach, it's worth bearing in mind that there was a time – before Roger Linn introduced the sample-based LinnDrum – when all drum machines worked that way. Classic drum machines like the Roland TR-808 generated all their sounds in real time using analogue synth circuits.
drum synthesis options provide a more versatile approach than samples alone
In this feature we'll run through ten of our favourite drum synth plugins. The only rule here is that we're not talking about straightforward drum sample playback plugins; some combine samples with synthesis, but even those treat samples as just a starting point for generating original sounds.
As always in Ten Of The Best, our selections are presented in ascending order of price.