French pro-audio company, Arturia, has unveiled its largest update yet to Pigments with Pigments 3. The release introduces a wide array of new features and engines, an overhauled audio routing system, new effects and more.
Originally released in 2018, Pigments has garnered a cult-like status amongst producers and in particular sound designers.
Arturia had previously made its name with hardware emulations and Pigments was their first foray into their own proprietary designs.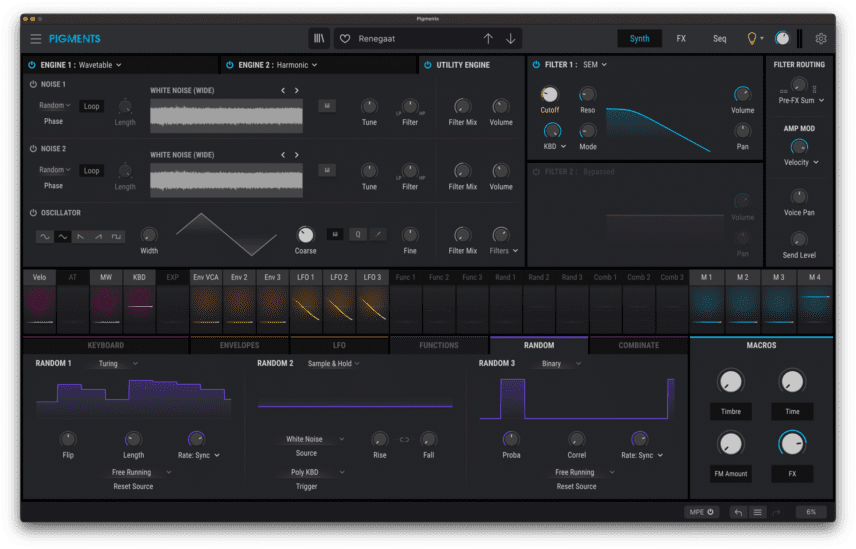 Announced today, Pigments 3 has been supercharged with plenty of new features and the company have staked their reputation in a suitably colourful marketing copy describing Pigments 3 as a "state-of-the-art instrument that spans every shade of synthesis".
We will be putting that to the test next week, but let's look at what's inside on a cursory level for the time being.
What's New in Pigments 3?
New features in Pigments 3:
64 new wavetables, bringing the total to 164
Harmonic engine: detailed additive synthesis with up to 512 partials, dual formant filters that can be morphed from A to B, odd and even harmonic customization, and various colourful ways to modulate partials

3rd Utility engine: add a sub-oscillator and up to 2 noise sample layers to Pigments' dual-engine sound for extra depth and sonic colour

Ramp waveform, for Virtual Analog engine

Jup-8 V4 Low-pass filter: the revered filter from this polysynth icon

Enhanced filter routing: route either filter to either FX bus for detailed sound

Pitch Delay: a clean, modern algorithm for creating exciting pitch-shifting ambience

Multi-Band Compressor:

BL-20 Flanger: a reimagining of an elusive analogue studio effect

Chorus JUN-6: one-touch analogue sparkle and stereo fatness, lifted from Arturia's Juno-6 emulation

New presets by world-class sound designers

New in-app tutorials from the product designers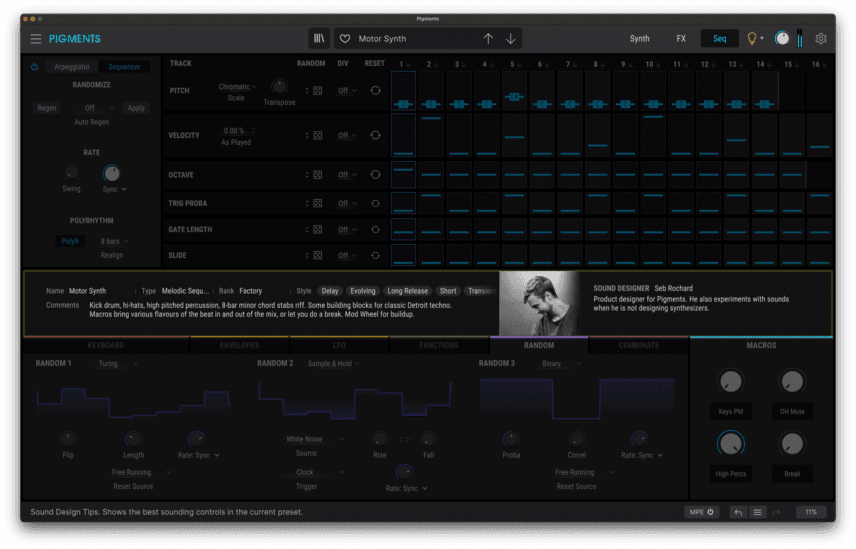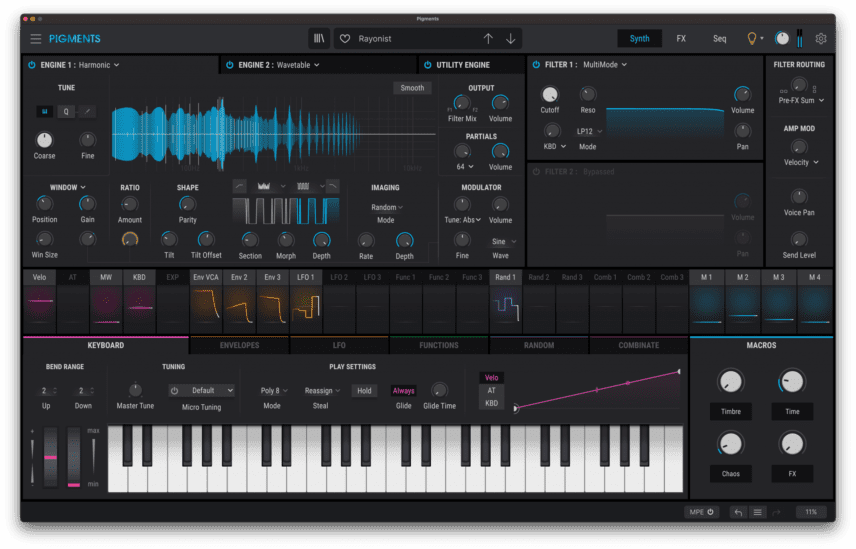 A REAR VIEW ANALOGUE MIRROR
Arturia pleased many with its contemporary design for Pigments in 2018. It quickly made its way near to the top of our Ten of The Best Wavetable Soft Synths. Pleasing to both, ear and eye.
At first glance Pigments, 3 would appear to match that contemporary appeal with one of their flagship qualities that being analogue emulations.
With filters emulating Buchla's to Juno 6's it's appealing to both new and old producers. We will dive into their respective qualities with a thorough review next week.
SPECTRUM SOUND PACK
Pigments 3 also comes with a limited-edition Spectrum Sound Pack combining 5 unique preset banks meticulously designed to focus on Pigments 3's enhanced sonic character and features, from the crystalline sounds of the Harmonic Engine to the irresistible analogue charm of the Jup-8 V low-pass filter.
HOW MUCH IS IT?
Existing users?
If you are an existing Pigment user, then this update is free and the Spectrum Sound Pack is available at a special price of $20 for a limited time..
New user?
New buyers can get Pigments 3 for $99, saving 50 per cent of the original price, The Spectrum Sound Pack (typically $99) comes bundled in for free too.
Registered Arturia customers?
Will be eligible for a personal introductory offer, and can simply login to redeem.
All intro offers end on May 13, 2021. Find out more on Arturia.com
Read next our Ten of The Best Wavetable Soft Synths featuring Pigments.