With our series Track by Track we invite an artist to break down their release… Track by Track. With our latest edition however we're doing something a little different. Available on vinyl today or digitally next week, Richie Hawtin's label, Plus 8, has released +8138, a compilation of eight tracks by eight artists. We asked each contributor to elaborate on their own tune.
Anna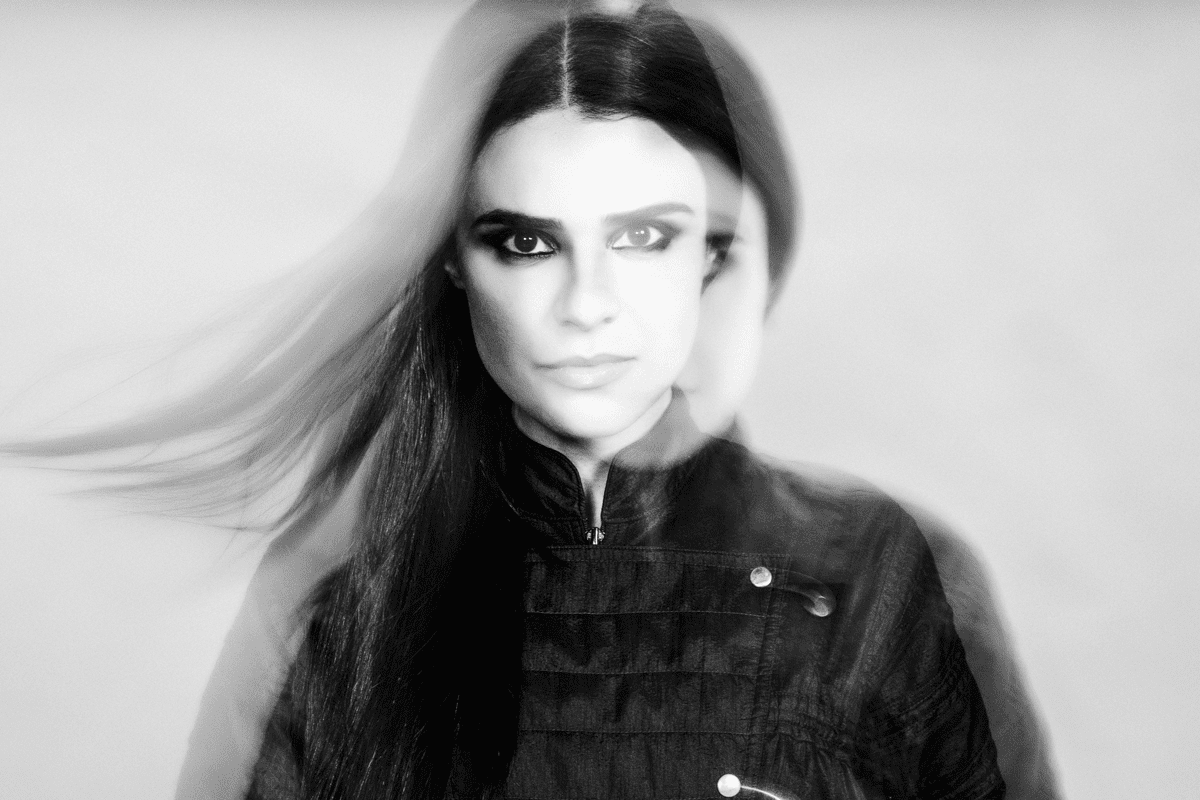 High Contrast
High Contrast was born after a full day in the studio. I wanted to make a rave track, something energetic with a strong lead, but I had nothing in mind in particular. I was just experimenting with the gear waiting for something to come up.
I started by putting a lot of attention in building a strong texture with the use of many different layers of reverb and distortion. I normally use many different tools but for High Contrast, I used an old Alesis Microverb unit, the Vermona Retroverb and abused the compression on the Warm Audio WA76. For stuff in the box, I used the Thermionic Culture Vulture and the Decapitator plug-ins.
The whole beat was made with the Roland TR-8S drum machine. I start every project from scratch, I never use a template of an old project or samples to get started. For the beats I usually use the TR8-S or the Elektron Analog Rytm.
The main synth was the last thing to be done, it was made using the Prophet 6, without any processing whatsoever. It sounds so good every time, I LOVE this synth so much! I remember the first time Richie played a song of mine, "Can't Sleep" released on Tronic in 2012. It was such a big achievement for me. Since then I started sending him demos and he kept playing more and more of my music but we never really signed anything for one of his labels until now. "High Contrast" is a symbol of how perseverance and dedication lead to accomplishment.  I am super honored to be part of Plus 8 and to finally be working with Richie Hawtin.
Yuada

Circle Of Acid
I used Ableton live software with AKAI midi for this track. The acid sound on this track was from Massive. It's my favorite plugin and I use it a lot.
Actually, when I was making the tune, it did not start with the sound you hear now at the beginning. At that point, I wasn't very happy when I was mixing the tune so I decided to cut up some synth sounds to help. I was also going to cut one of the bass sounds but I liked the melody so it stayed in! Eventually, I changed the plugin to Massive plugin and made my own acid sound. The aim here was to make it dirtier and more acid.
When I played it for the first time live, I remember the crowd coming closer and closer as the energy and dancing started to pick up. I think that if you hear 'Circle of Acid' once in the club, you'll be addicted! I met Richie for the first time at the Awakening festival earlier this year. Then I sent him some tracks the following week. He really liked 'Circle of Acid' and so I signed it to Plus 8!
Fabio Florido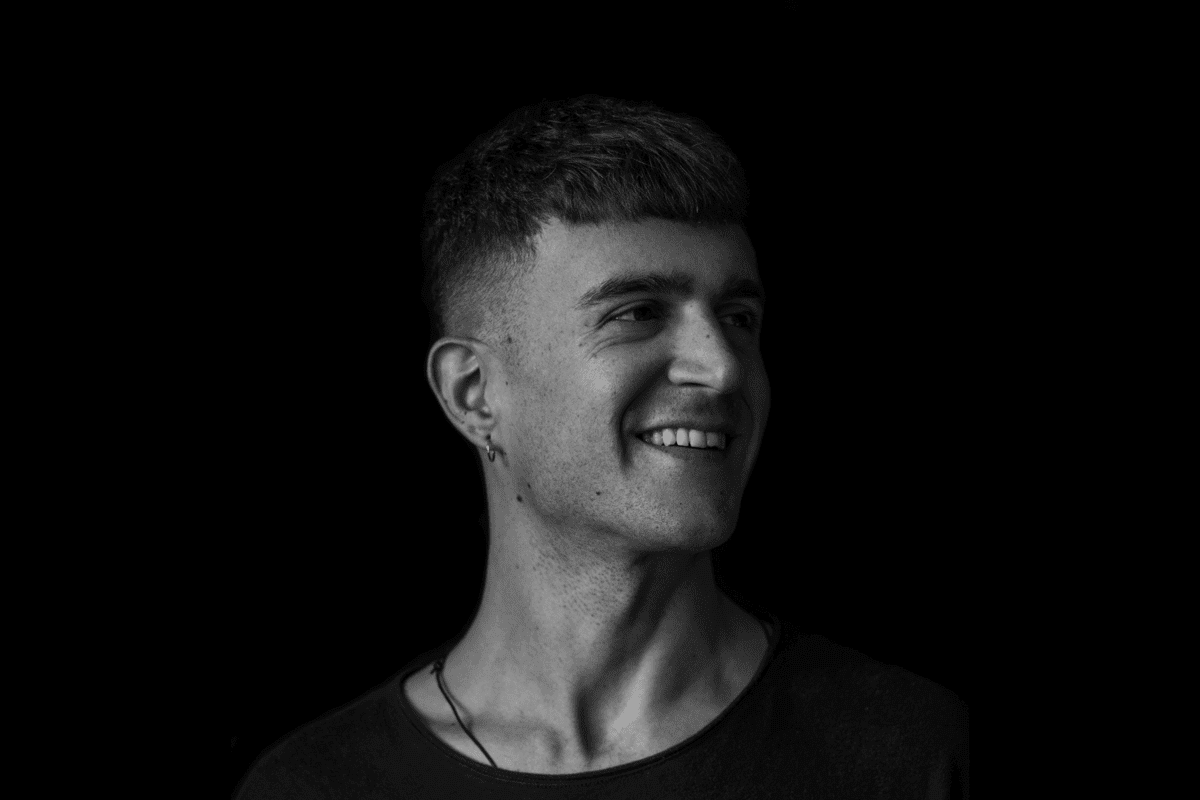 The Bliss
Every time I sit in the studio I love to follow where my mood takes me. Depending on how I feel, I decide with which note I want to start a track, typically from the bass lines. Sometimes the creative process can take days, other times everything happens so quickly and so naturally that I don't even realise a track is finished! This was the case of "The Bliss".
January 2019: a period of rebirth. I sat in the studio and I put all my positive energies in the chords made up of the bass and synth lines. It's actually four of them talking to each other along the track, sometimes all together. I used Omnisphere2, Sub boom bass2, Sylenth and a 30 – all born alone in an ecstatic flow of ideas. I sent it to Richie immediately, without any mastering, with the message only saying "THE BLISS". Ten minutes later I receive: "OMG, this is so Plus 8 2020!!!!!!".
Last October 28th we played at Goa Club in Rome at the end of our Plus 8 tour in Italy. The change over was at midnight, which meant it was then the beginning of my birthday! I played The Bliss as my last track and it turned out Rich wanted to start his set with the track so we ended up playing it together. Then a surprise cake arrived! Memorable and epic!
Toni Alvarez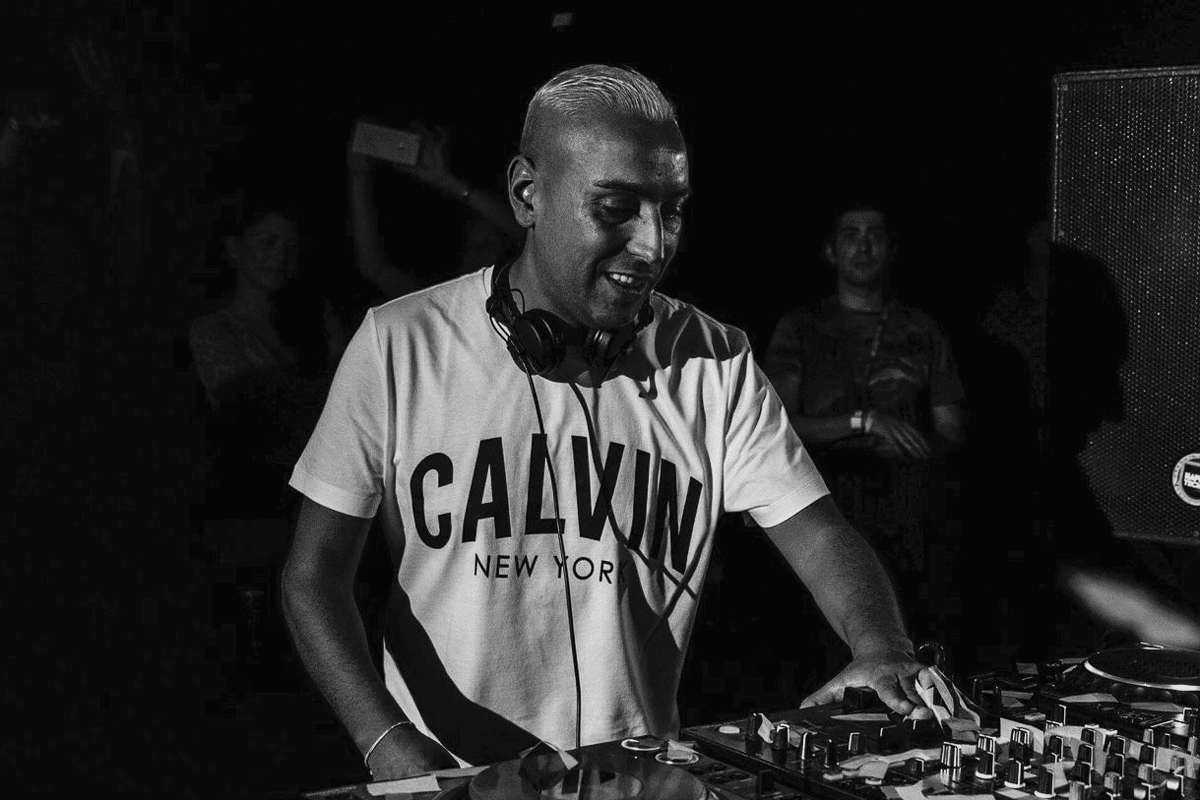 That Days
I used Ableton Live 10 to make "That Days". I used some VSTs and hardware to create the bass line and drums. I took inspiration from minimal techno sounds. I used a slightly altered classic voice, and I just let the imagination roll. That's how "That Days" was born.
The first time I dropped this track was in Italy, and the reaction of the public was insane. I knew it is gonna be a good track so, after that reaction, I decided to send it to Richie for consideration for his sets. When Richie then wrote to me to ask me to edit the track for inclusion on this Plus8 compilation, it was one of the biggest rewards for all my years of hard work. I was always a fan and follower of Richie's work and that he has thought of me for his Plus 8 label has made me very proud
Matrixxman

Full Clipp
I used a real 909 on the drums. Why? Because those things still knock harder than anything virtual. I tend to layer some samples with original drum machines for optimal effect. Other than that I really can't remember what I used for the other sounds which means it was nothing memorable. Honestly, who gives a f*ck though. It really does not matter. I've heard dudes use only FL studio and make far more compelling music than some d*ckhead with a wall of modular kit. I was just sitting there thinking of some cold shit to play basically. Ain't much else to it tbh.
I don't like playing my own tunes out. I actually avoid doing it for the most part. A lot of people enjoy flexing tracks of theirs in a set but to me it can feel a bit forced or show off-ish. Maybe I'm the only DJ who has an aversion to such things but I'm just being honest. That's not what you're supposed to do as a DJ; people expect you to cane a ton of your greatest hits always. Sometimes I do it but I think most important is reading the room and playing what fits the vibe. I may have played this particular tune out but I can't remember if so. So I suppose the reaction was nothing worth mentioning except Rich said something to the effect of, "Hey let me do something with this" and I said OK let's do this. It's Richie f*cking Hawtin after all. 
Dave Simon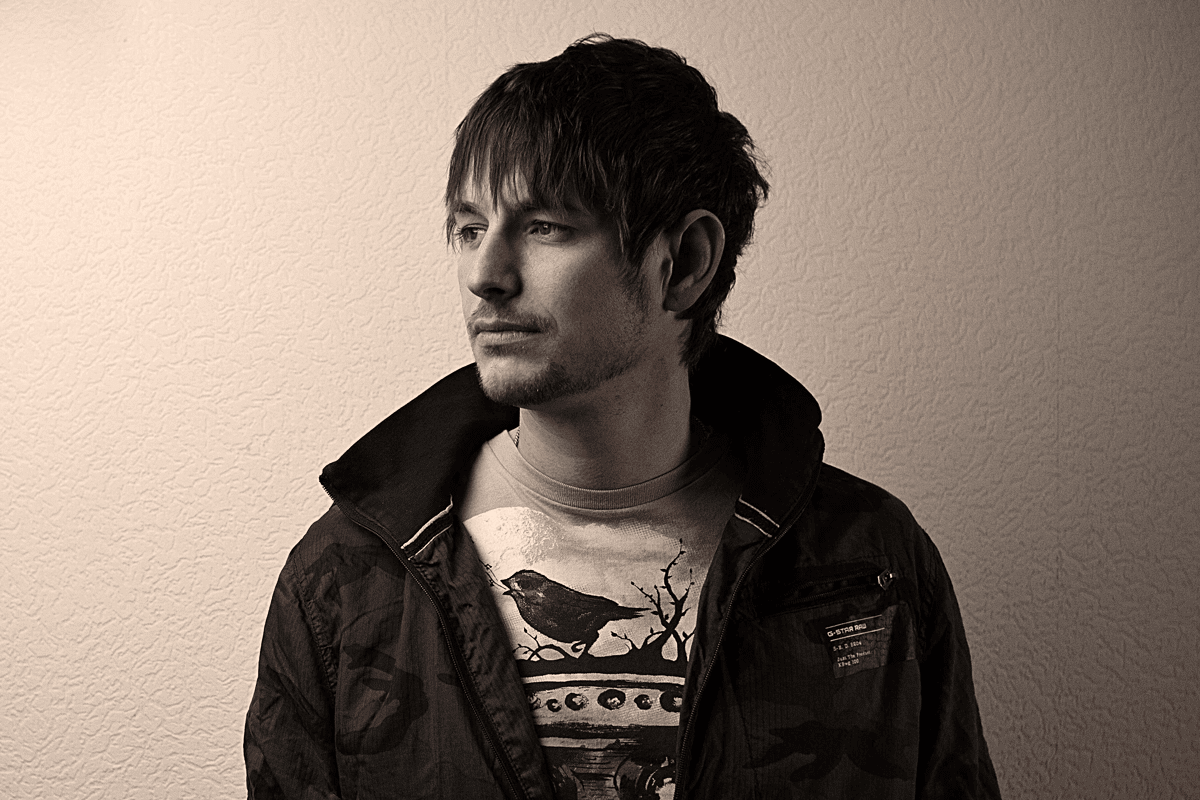 Methagem
My inspiration for Methagem came after I visited an infamous nightclub in Berlin. The main idea was built around the synth line, the bassline I did with Operator. The studio sessions were slick and I was quickly satisfied with the arrangement.
A good friend of mine told me Rich played my track at Kappa Futurfestival in Italy, so I searched for videos on the Internet. It was great to see it go down so well with the crowd.
I have been following Rich and Plus 8 since I started listening and loving electronic Music in the late 90s. I saw him playing at events such as Green & Blue and Time Warp. His sets inspired me a lot during this period. My first connection and conversation with Rich was at Awakenings Festival in 2018. I met him a few times after that and quickly decided to send some demos to Plus 8. After he tested and liked my demo tracks he signed "Methagem" to the compilation.
ONYVAA

MISBHV
First I sampled a kick and added some distortion. Then after that I sampled a groove from an old techno track to give it some extra drive. After that, I added an acid line with my Acid Lab M303 from my modular Eurorack and created a sequence on my Beatstep Pro. Then I added a synth lead with the Phoscyon D-16.
The whole track came together quite quickly. Nowadays, I try and focus on finding a loop I can listen to for hours without getting bored while also building around that loop with specific elements. I like to try to keep it quite stripped back and to focus on really making low key variations with LFOs, etc.
I played this track during a few gigs with some really powerful booth monitors and during the break the bass literally rumbled my drink off the table!  Rich had reached out to me after he had seen my modular jam session videos online and asked if I had any demos to submit for the Plus 8 compilation. So I started working on some new tracks with the compilation in mind. I am a big fan of the raw sound from the early releases of Plus 8 so naturally, it worked out in perfect alignment where I didn't need to compromise my style.
Orbe

Agdam
When creating music, I always start the same way which is with hardware. I turn on the machines and just see what happens. Usually, I start with my modular system, two Make Noise boxes with many models and brands, but I love the VCO DPO. Combined with some VCF and FX it makes for a very nice combo.
On my track "Agdam" I sent a sequence from the Dnipro to DPO to get the arpeggio. I then sent the same CV to my Alesis A6 but with different triggers. It was a bit of a mess but the result sounds very trippy because the loop is constantly changing. At the same time, and with a different oscillator, I made the bass, sending an easy four-to-the-floor sequence from René to make the loop more playable. I always record tracks across the mixer, give them warmth with a valve compressor, add FX from Eventide and record them into Ableton.
Inspiration always strikes while alone messing about with knobs, synths and the lights. Some days my mind makes it easier to capture inspiration than other days. It just depends on my mood, my life, my experiences, all around myself.
I always play on vinyl so I can't wait to get my copy and test it out live. As a super fan of Richie and Plus 8 since I started out, I feel lucky that I sent him some demos and he signed one of them!
Plus 8's "+8138" is out today Dec 6 on vinyl and digitally on December 13th.