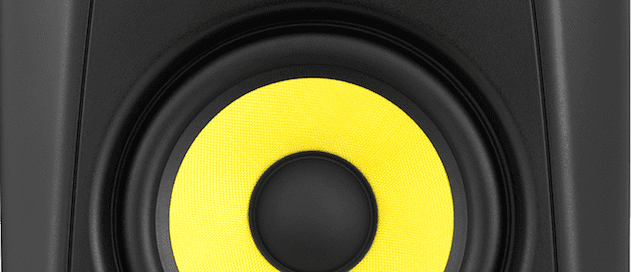 Price (pair): £249
Design: 2-way ported
Woofer: 5-inch aramid glass composite cone
Tweeter: 1-inch soft dome
Frequency response: 45 Hz – 35 kHz
The obvious alternative to a flat, unhyped monitor like the Eris E5 is something a little less restrained. But hang on a minute – weren't we just saying the flat, neutral sound of the E5s was one of its main selling points? Yes, but hear us out, because there's a slightly different approach which many people prefer…
No matter your budget, any monitor choice is going to involve some kind of compromise. At the more afforable end of the price range, that's especially important. Around the £250 point it's just not possible to get a speaker which will offer a truly flat frequency response, revealing clarity and super deep bass extension.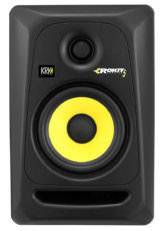 KRK's enduringly popular Rokit series offers a slightly different balance of priorities when compared to more clinical models like the Eris E5s. We can't pretend the Rokit 5s are the flattest monitors in the world. They're a little hyped in the lows and highs, with a less revealing mid range than the Eris E5s. They might not be as accurate as more expensive monitors, but what they do offer is impressively deep bass extension for a speaker in this category and, for want of a better word, vibe.
The new third generation model offers improved high-frequency clarity and a much more versatile array of options for tuning the frequency response of the monitors to match the acoustics of your studio space.
The Rokits are accurate enough to get a good idea what's going on in your mix, but at the same time their impressive bass extension and slightly hyped sound makes them very enjoyable to use. These are monitors with an exuberant character, which makes them fun to use, and, deep into the tenth hour of an exhausting mix, isn't that a good thing? Making music should be fun, especially if you're starting out. It's no coincidence that the Rokits are so popular with producers starting out.