Arturia beefs up its effects package, adding seven plugins including three brand-new bus processors. How does it stack up against rather intense competition?
Arturia are famous for many things. Their V collection (now on its eighth iteration) wrote the rulebook for how to emulate vintage instruments. Pigments 3, on the other hand, is entirely original and just astounding. The company is also known for its hardware instruments, like the Brute series of synths and drum machines, and of course the Microfreak.
With all of this pedigree, you'd think that their FX Collection (subtitled Audio Effects You'll Actually Use) would be on the lips of every producer in internet town. And yet, it's not. This is likely due to the fierceness of the competition in the effects plugin industry. With heavy-hitters like Waves and Soundtoys already commanding a large part of the market share, Arturia have had their work cut out for them.
The French company has just supercharged the collection, bringing in seven more plugins including three brand new bus effects and a chorus that was previously available only as a limited-time freebie. Is FX Collection 2 strong enough to hold its own in the ring with heavyweight champions like Waves?
Here Comes A New Challenger
The original FX Collection had 15 effects plugins. Initially, it had three compressors, three delays, three filters, three microphone preamps, and three reverbs. Most were emulations of existing classic hardware, although a few were originals, like the Delay Eternity and Rev Intensity. The filters – Filter M12, Filter SEM and Filter Mini – all came from existing synthesizer emulations. It was, by all means, a formidable effects package.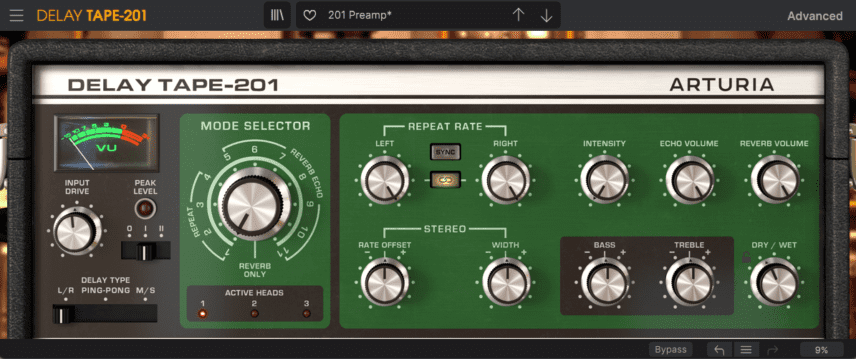 Unfortunately, it didn't seem to generate as much buzz as other Arturia products. It certainly wasn't for any lack in the sound quality department though. The effects were all beautiful, as you'd expect from Arturia, and with a wide variety of types on offer, there was something to fit almost every production need.
No, the issue was most likely timing. With other companies already firmly established in the market (and people's hard drives), it can be hard to get producers to pony up for more effects, no matter how great they are. This is really a damn shame though, as the effects in the first collection were stunning across the board. Will adding seven more to the package (without raising the price) get more fish to bite?
Modulations
FX Collection 2 includes four newly added, previously available modulation plugins. Their presence really beefs it up, elevating the collection from a mixdown-focused set into a general use bonanza. Let's look at each one individually.

Chorus Dimension-D was clearly inspired by Roland's Dimension D. Although not strictly a chorus – the original hardware unit was more of a psychoacoustic processor for widening mono images into stereo, or enhancing stereo signals – most people ended up using it as a chorus-lite, and that's what Chorus Dimension-D does as well. Although the original unit was rather limited, with just a few buttons to select preset effects, Arturia have added an Advanced section (as they often do with their emulations), offering deeper control of oscillator shape, colour, stereo width and mix amount. A classic effect that's perhaps not essential but lovely to have nonetheless.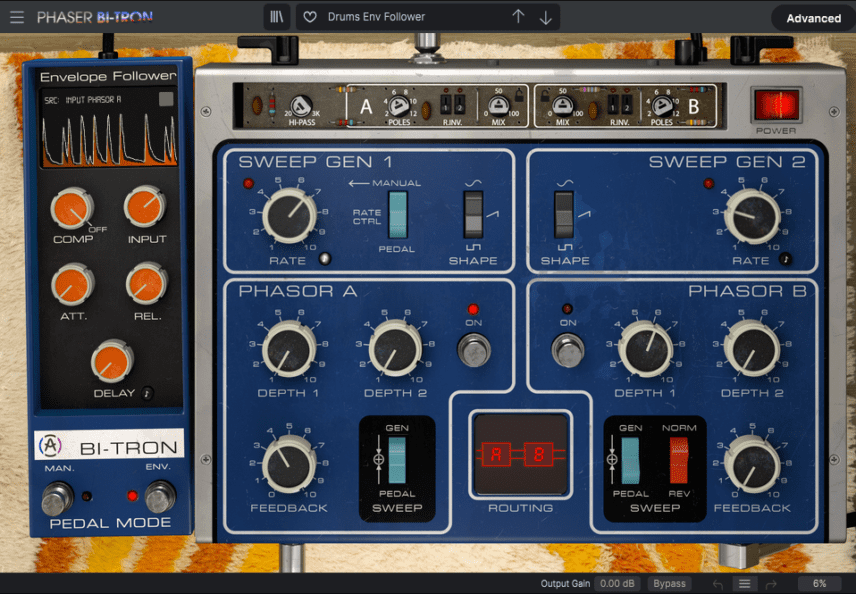 Phaser Bi-Tron can only be the Mu-Tron Bi-Phase, a classic guitar pedal with two phaser circuits. It has a distinctive creamy and airy sound and sounds good on whatever you push through it. Arturia added an envelope follower as well as deeper control over the number of poles, mix amount, and more. Add a little to your drum bus for movement or a lot to guitars or even vocals.

Continuing the modulation tour, next is Flanger BL-20, a stereo flanger based on a British hardware model. Where the Phaser Bi-Tron is open and pillowy, the Flanger BL-20 is metallic and shiny. It has your usual flanger controls, including rate and depth, as well as a zero-crossing button for vintage tape-style flange effects. We do love us some zero-through flanging so this is nice to see. Hit the Advanced button and you'll get a customisable envelope tool for drawing in unusual envelope shapes. This really opens up the modulation and sound design possibilities.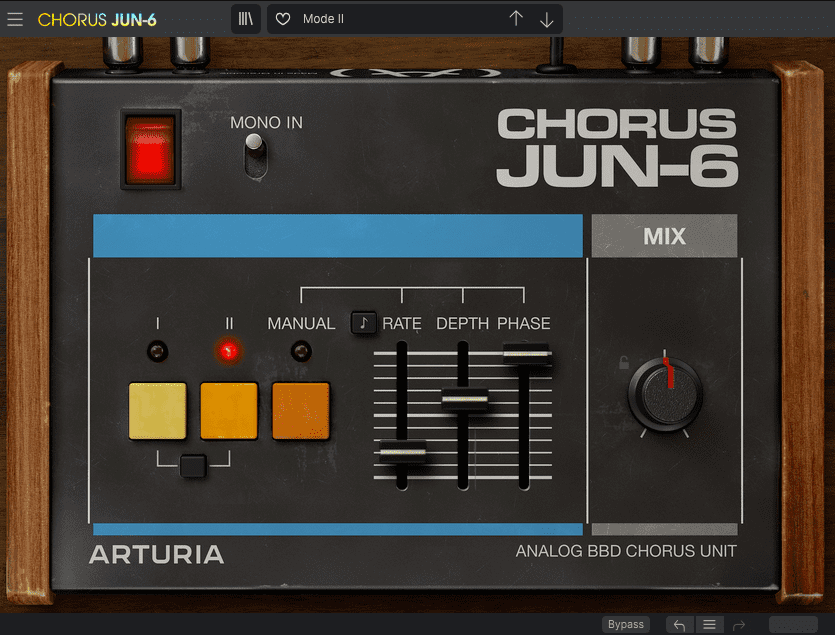 In the world of choruses, one of the most famous is Roland Juno-6/60's onboard circuit. Arturia's Chorus Jun-6, first developed for their synthesizer emulation, Jun-6 V, and later offered as a limited freebie, recreates this. It's a simple plugin, with the familiar two buttons for mode selection. Chorus Jun-6 adds a Manual button with Rate, Depth and Phase controls, as well as a Mix knob. And yes, you can press both mode buttons in at the same time.
Get On The Bus
Perhaps the biggest selling point of FX Collection 2 is the suite of three new bus processors. These are made for strapping across auxiliary buses (in case you couldn't guess by the name) and include a compressor, EQ, and an original – and fairly unique – parallel processor. To hear these new bus processors in action, check out the recent tutorial we did on them.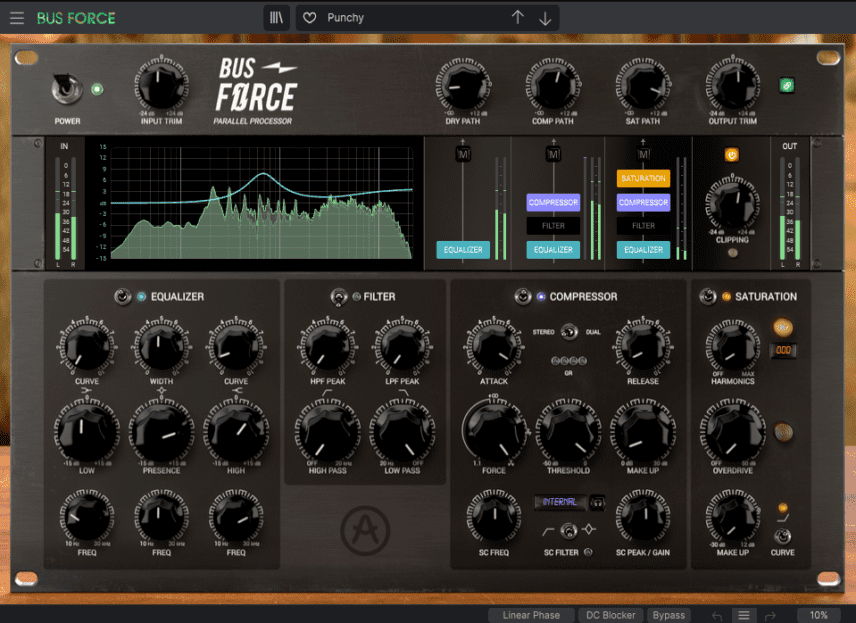 Bus Force is a parallel processor with four modules, including EQ, Compressor, Filter, and Saturation. There are three signal paths, each with different combinations of the modules. These can then be blended together at the end, allowing you to create a mix of affected and dry signals. It's great for distortion, dynamics, basic EQ and filtering, and even mastering. We were frankly surprised by Bus Force, not expecting something of this power and complexity amidst the collection of single-emulation hardware units. A real high-point and one that is definitely going onto our master bus channel template.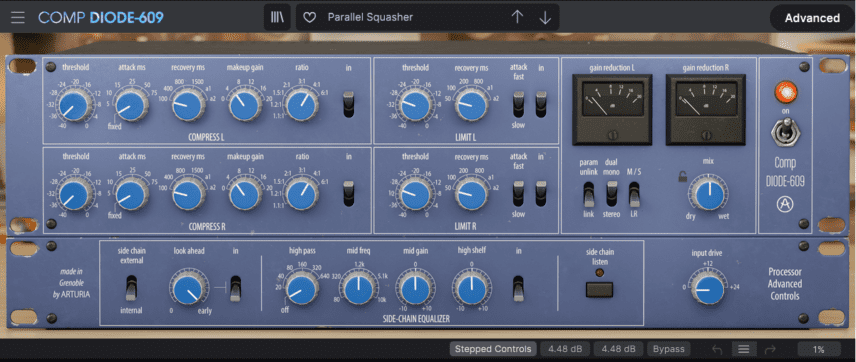 Comp Diode-609 is the second Neve emulation in the collection, recreating the Neve 33609 Compressor (the first is the Pre 1973 mic preamp). It has a tell-tale crunchy sound and with its built-in limiter, it's particularly suited for drums and guitars. It's renowned for adding that elusive glue to buses. It really does sound the bee's knees.

Finally, EQ Sitral-295 models the Western German Siemens Sitral 295 EQ unit (even down to the German labelling on the face). It's particularly sweet and round sounding, perfect for adding a coat of varnish to a stem or full mix. There are three bands, low, high and "peak" or "bell" for mids. This is clearly not a surgical EQ but for broad boosts and cuts. You can use the knobs in their original stepped mode or switch to continuous for a more modern approach. There's also a hidden graphical display. As the only dedicated EQ in the collection, EQ Sitral-295 fills a niche and makes the collection that much more useful.
Tough Competition
As a whole, FX Collection 2 is a highly useable selection of effects plugins. There's a healthy serving of classic emulations and the occasional original device, and between all the device types on offer, there isn't really much that you can't do with it. One area that is a little lacking is hardware saturation, although Arturia did update Delay Tape-201 with a tasty saturation circuit.
How does it stack up against the competition? With 22 plugins for a regular price of $399/€399, that's one more than Soundtoys 5, and it's cheaper by $100 as well. Waves have a number of different package on offer so it's harder to compare, but in terms of creative effects, Arturia has the edge.
If you're in the market for an effects package, FX Collection 2 should be at the top of your shopping list. It has most everything you could need and sounds just incredible.
The Verdict
The Final Word
FX Collection 2 has just about everything you need in one gorgeous effects package.