Soundtoys announced its huge Black Friday plugin sale last week. There is just one week left to save big this Black Friday and Cyber Monday.
We all know the industry is awash with plugins. Where do you start if you are just starting out? Well, Soundtoys is as good a place as any. The company has most bases covered including EQ, filters, distortion and delay. They're also a tonne of fun to play with. They are toys after all…just ones that sound great.
We recently run a minimal techno sound design piece using only Soundtoys plugins. In the tutorial, we made this audio below using just Soundtoys plugins.
You can read the full article here.
Soundtoys Black Friday Sale
With Black Friday on the horizon, the US-based company is getting its deals in early. This Black Friday sale started last week and runs until Wednesday, December 1, 2021. So hurry as these great deals won't last forever!
Soundtoys Black Friday offers include:
Soundtoys 5
$499 > $229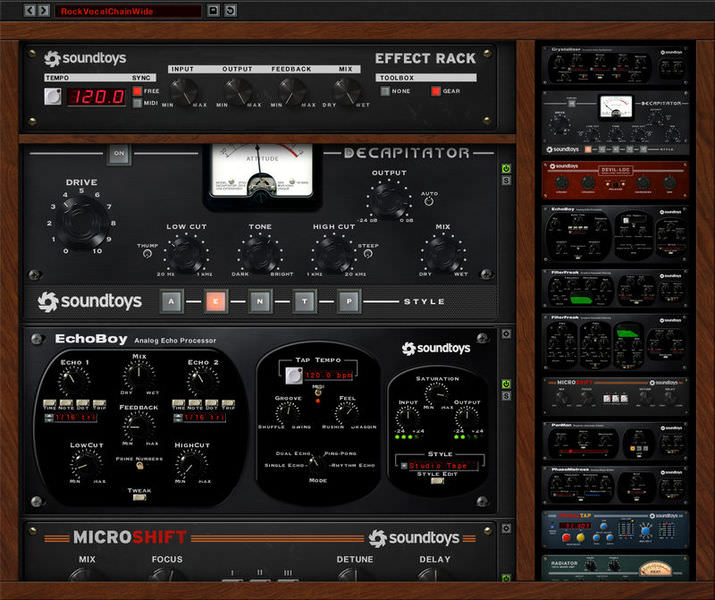 Effect Rack
$299 > $129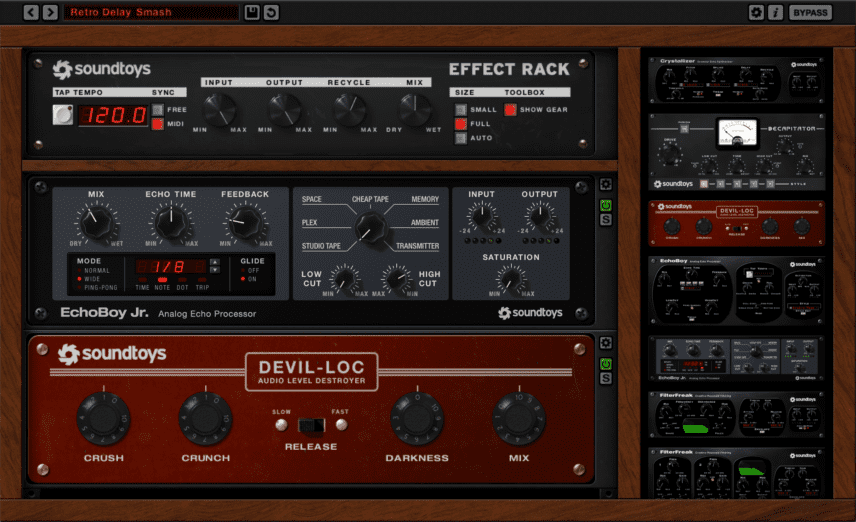 EchoBoy & Decapitator
$199 > $69
All Other Plugins
$79-149 > $29-39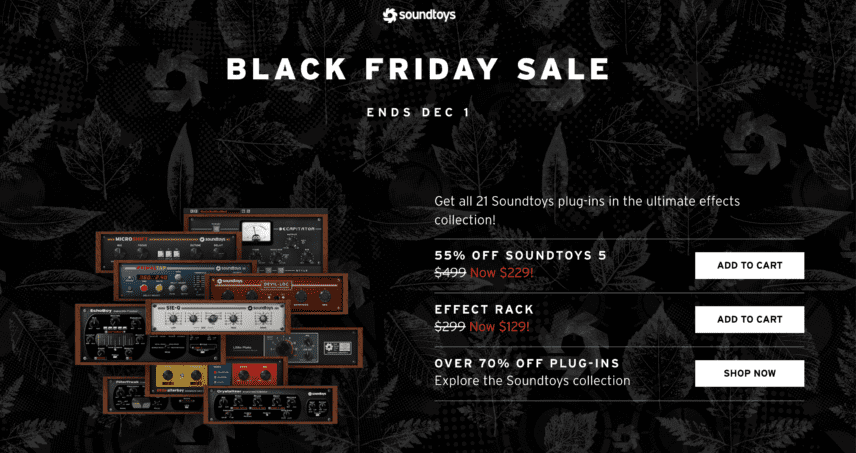 For more information visit www.soundtoys.com.
While you're here?
Check out how Soundtoys Decapitator sounds in this article about making retro garage.
*Attack Magazine is supported by its audience. When you purchase through links on our site, we may earn an affiliate commission. Learn more.