A first-of-its-kind report from the Night Time Industry Association (NTIA) has revealed the impacts of COVID-19 and the cost of living crisis on the UK's club scene.
The COVID-19 pandemic was an extremely tumultuous time for the nightlife industry. Clubs and companies were left facing difficult decisions to stay open. Many, including Secretsundaze, Village Underground, and even overseas establishments like Tresor ended up having to turn to crowdfunding just to keep afloat.
COVID was incredibly challenging for clubs and forced many to close. However, according to the NTIA's report the cost of living crisis has had a greater impact on club closures than COVID.
Ben Newby, COO of TEG Europe is quoted in the report saying, "The pandemic was tough, but there was funding and furlough so we could pay people and, when things opened, do events. Since then, we have seen a major increase in costs… every single cost has gone up."
The Challenges Clubs Face After Covid-19
The NTIA report highlights three major challenges that have been forcing so many clubs to shut their doors.
1. Real Estate Issues
The cost of real estate, particularly in urban areas is increasing, making it more and more difficult for clubs to afford rent. Clubs also face the issue of redevelopment. Landlords may choose to lease what were club spaces to other types of businesses. An issue famed London Club Printworks is currently fighting against.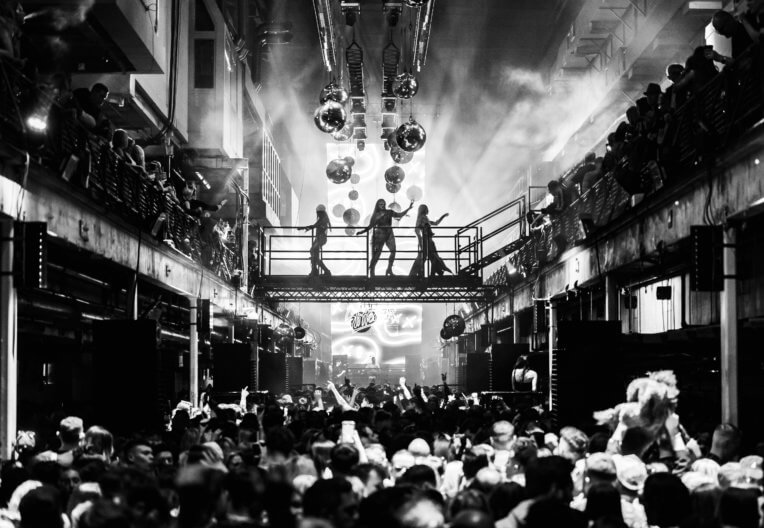 The last real estate issue clubs face is gentrification. Gentrification often contributes to increased rent but can also drastically change the demographics of an area. This could mean that new people in the area may not be interested in electronic music.
2. Costs
In the past year and a half, inflation has meant that practically every single cost of a club has increased. Other than rent one of the biggest cost increases affecting clubs is rising energy prices. Small venues' energy bills have risen by an average of £3,889 annually with medium venues facing an increase of £9,677. Venues also face many other cost increases including staffing costs. TEG Europe has seen staffing costs rise by 22.8% in 2022 alone.
According to a poll conducted by the NTIA, 82.6% of venues report being on a "knife edge", with 42.9% barely breaking even and 39.7% losing money.
3. Regulatory Hurdles
Obtaining a licence to operate a nightclub can be a complex and time-consuming process making it difficult for smaller venues in particular to obtain the necessary licences. Zoning restrictions can limit the number of clubs in certain areas and make it difficult for venues to find suitable locations.
Strict health and safety regulations can add to the operational costs of the venue and limit their flexibility on what kinds of events they can host. As we have seen play out with FUSE in Brussels, nightclubs often face noise restrictions, which can limit the volume of music and detract from the overall experience of being in a club.
The Future Of Clubs
In the face of these massive challenges, many in the electronic music industry have begun asking why the industry is being allowed to struggle so much. Electronic music contributes £2.6 Billion in the UK economy and has a massively important role in UK culture, promoting community, social bonding, togetherness, identity expression, well-being and dance.
"Many people don't realise the impact electronic music can have on people. One time in the Coventry Eclipse, I was in the crowd, waiting to go on the decks. I looked to my right to see a girl crying. I said to her, 'are you okay?' She said, 'yeah, I'm just so happy. This is amazing." – DJ Phantasy
NTIA has called on the government to support the industry and has suggested ways in which it could happen including appointing a nationwide nighttime economy adviser, easing regulatory burdens, and providing grants or loans.
To view the full report visit NTIA's website.
The report was commissioned by the NTIA and written by David Boyle of Audience Strategies, an agency that uses data to help artists and brands to understand their audiences and trends.
Follow Attack Magazine: