Our latest product in our online store is "Refraction" – a preset pack for the Elektron Analog Rytm.
It's no secret that we are big fans of Elektron at Attack. The Swedish company has over the past twenty years been hugely influential in the renaissance of analog hardware. We've reviewed many over the years and you can see all our coverage on Attack.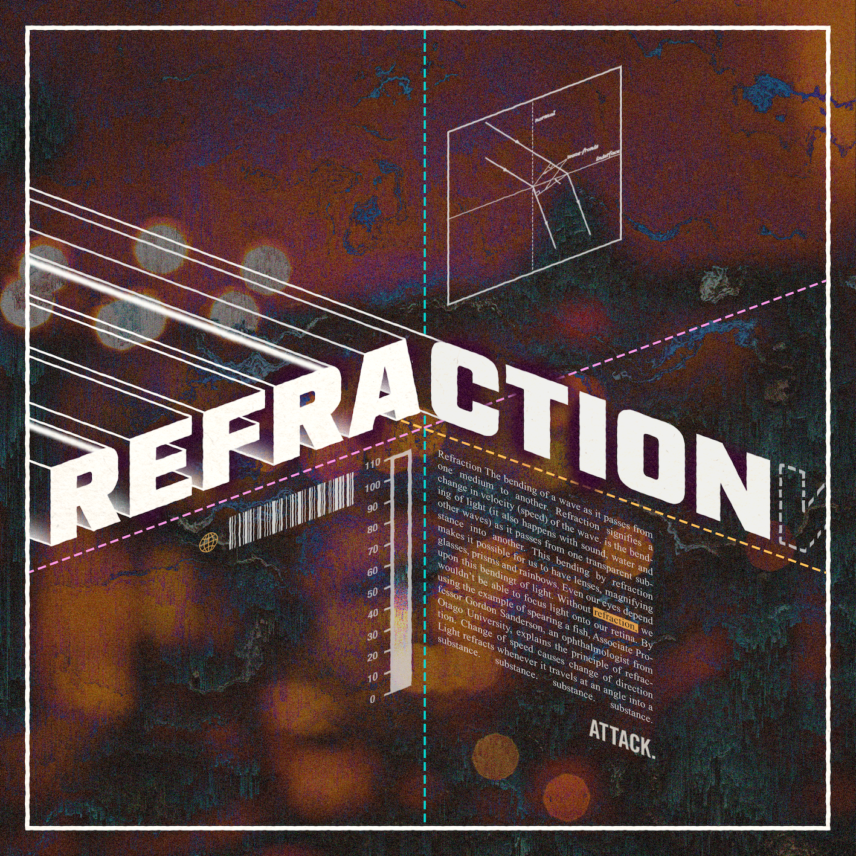 We always had in mind we'd like to release sounds for Elektron and we're therefore very pleased to introduce: "REFRACTION" – 136 original sounds designed for the Analog Rytm.
What genre is this pack for?
We have designed it with techno in mind. But, these sounds can be sculpted however you see fit.
What does the download include?
136 synth patches in 1 SysEx file for Elektron Analog Rytm
Installation instructions
Please note, this Sound Pack contains no samples
4 kits and 4 demos for instant pleasure
Split across the range:
14 Kicks
64 Synths and basses
14 Snares
17 Hi-hats & cymbals
27 Percussions and toms
Anything else?
Yes! A FREE SAMPLE PACK made on an original 1979 Korg MS-20. This free sample pack includes:
9 Cymbals
9 FX
19 Hi-hats
24 Kicks
21 Percussion
14 Snares
67 Tuned Waveforms (Tuned for looping in C)
Format
The sound files of this Sound Pack are compatible with Elektron Analog Rytm MKI and MKII.
This Sound Pack is a digital item. Detailed instructions on how to download the Sound Pack will be provided via email upon purchase
All sounds designed by Eraldo Bernocchi a London based music composer/producer with over 100 albums in his discography. He has worked with the likes of Harold Budd, Hoshiko Yamane (Tangerine Dream), Bill Laswell, Nils Petter Molvær, Robin Guthrie (Cocteau Twins), Pat Mastelotto (King Crimson), Colin Edwin (Porcupine Tree), Gaudi, Thomas Fehlmann, Mick Harris, Markus Stockhausen, Russell Mills, Trevor Dunn and many more.
Furthermore, Eraldo has a huge repertoire of remixes, commissions for adverts and film soundtracks in his locker alongside his extensive experience sound designing very popular sample/preset packs including Elektrons "Double Voltage", "Hidden" and "Revealed".
DEMOS