Canopies is a new Artist Collection Expansion Pack for CUBE from Benn Jordan
Los Angeles-based plugin developer Lunacy Audio is announcing its Fall Sale through October 25th to celebrate the launch of a new CUBE expansion pack, Canopies. Throughout the sale, all Lunacy Audio products are approximately 40% off. 
Canopies is a CUBE expansion pack developed by acclaimed artist, producer, and multi-instrumentalist Benn Jordan, aka the Flashbulb. A curated collection of tactile plucks, earthy hybrid tones, and luminous electronic flourishes, Canopies was inspired by the firefly-lit treescapes and fog-blanketed woodland areas surrounding Benn's home in North Carolina's Blue Ridge Mountains.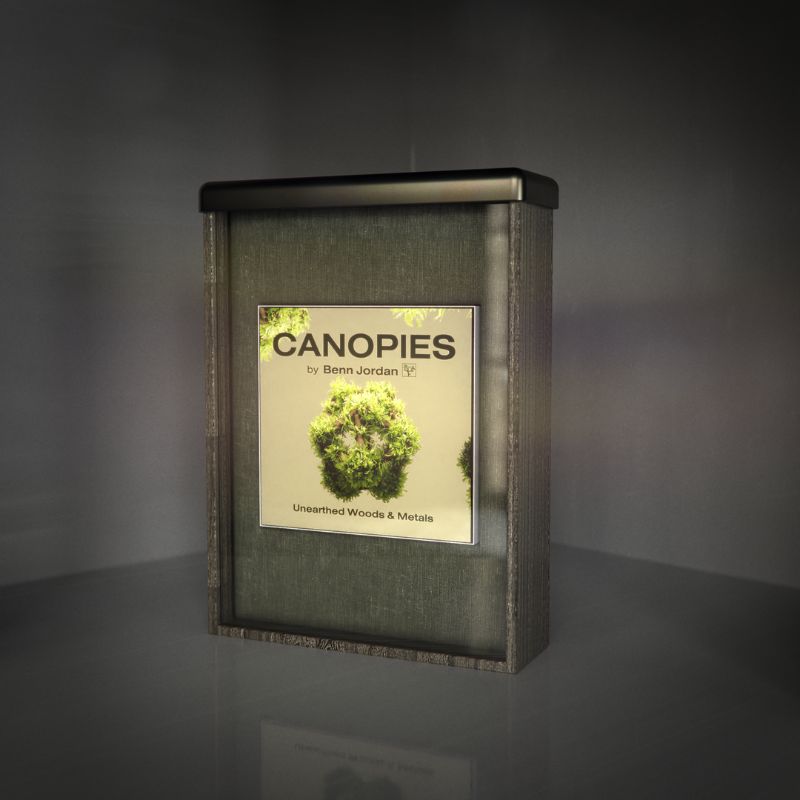 Launching at an introductory promotional price of $19, Canopies includes:
15 new CUBE sound sources featuring wooden acoustic instruments–guitars, vihuelas, kalimbas, and more–with a range of experimental articulations, strikes, and plucks, further enhanced with minimal synthesizer textures.
50 new CUBE presets, embodying Benn's signature sonic palette and aesthetic, using cutting-edge sound design techniques that strike the perfect balance between organic and electronic.
As the latest addition to Lunacy Audio's Artist Collection, Canopies builds on the momentum from Dust, an Artist Collection pack launched earlier this summer with renowned producer and sound designer Venus Theory. Canopies and Dust showcase Lunacy Audio's continued focus on taking CUBE's sonic potential in exciting new directions, with the Artist Collection line enabling deeper explorations of a single artist's aesthetic.
Since launching the company in summer 2021, Lunacy Audio has incorporated an impressive array of sounds into CUBE, including four premium Lunacy Expansion packs and two Artist Collection packs. The Lunacy Audio ecosystem now includes 280 multi-sampled sound sources and over 1,000 presets for a sonic palette that spans a stunning range of instruments and hybrid sound design techniques. 
During the Fall Sale, Lunacy Audio's flagship sample-morphing vector synth is on sale for just $99. All premium Expansion Packs–Air for hybrid winds, Threads for experimental strings, Rumble for massive synth and bass, and Pastels for harps and mallets–are on sale for $29. Lunacy's Artist Collection packs–Canopies for woods and metals and Dust for granular soundscapes–are on sale for $19. The Lunacy Audio Everything Bundle is available for just $249, and it includes all the above to provide producers and composers the full range of capabilities within the CUBE engine.
These prices are available for a limited time through October 25th. For full details, visit the Lunacy Audio website.
Follow Attack Magazine