Beat the April showers gloom and visit the ALM / Busy Circuits at Coal Drops Yard, Kings Cross, London.
The shop will be open for one week, between the 24th and 30th of April 2023, and will showcase the full range of the company's Eurorack modules and accessories. Visitors will be able to try out modules before purchasing, and ALM staff will be on hand to offer advice or answer any specific questions.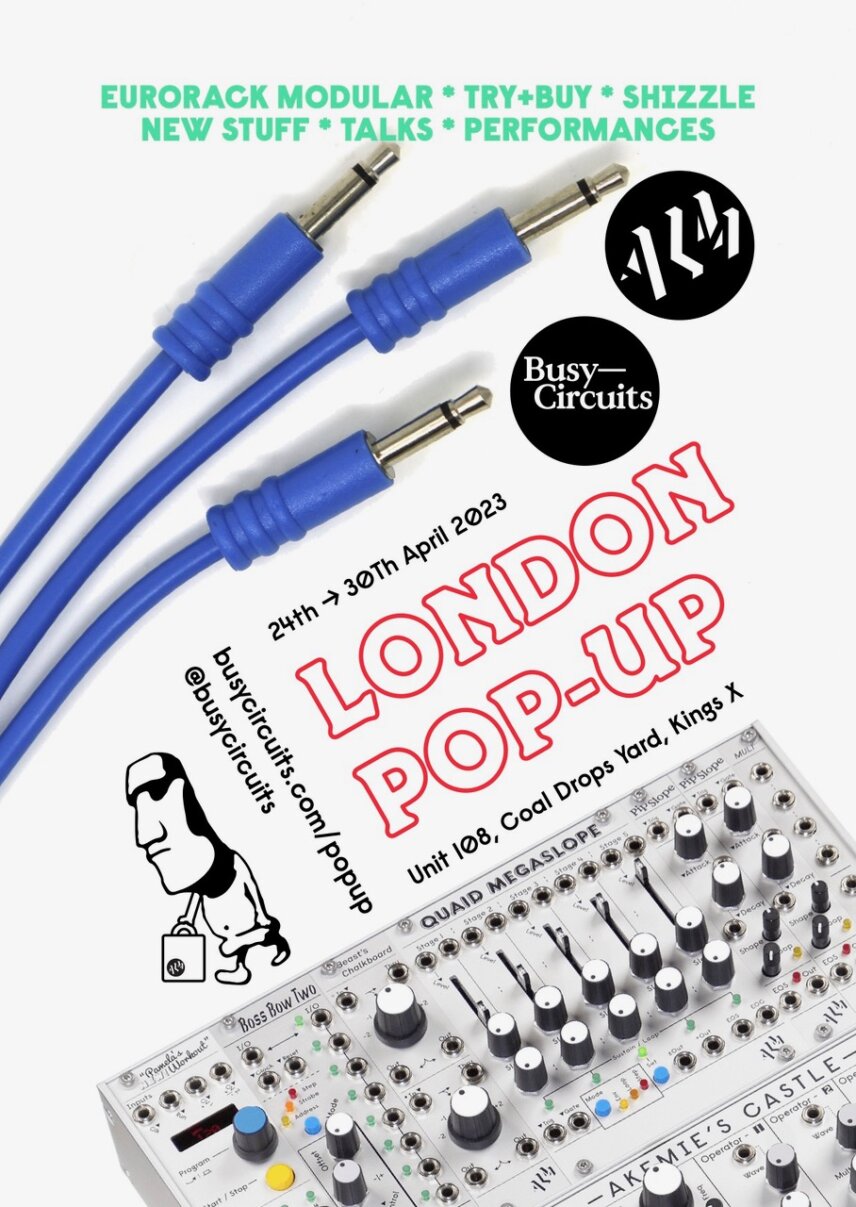 In what is being billed as "London's First Ever Modular Synth / Eurorack Synthesiser Pop Up' visitors will also get to experience the sights and sounds of Mumdance, Russell Haswell, POWELL and Nik Void.
New modules will be announced throughout the week which will be exclusively available ahead of their official release. There will also be exclusive merch & collaborations on sale.
Central London currently lacks a physical space to demo Modular Synths and the ALM/Busy Cricuits Pop-Up, made to celebrate their 10th birthday, is a temporary fix.
Attractions Include
New module announcements with immediate in-store availability.
ALM Display Cases: Multiple demo set-ups available to use (with help on hand from an ALM-certified advisor).
Exclusive ALM Merchandise: clothing & more.
Full ALM Range of Eurorack modules and accessories available to purchase in-store.
Presentations from ALM staff members & friends.
Evening performances from friends of ALM.
Lucky Dip Gacha Machine: loaded with ALM pin badges, patch cables, Squid USB sticks.
Full Details
Date: 24 April to 30 April 2023
Address: Lower Stable Street (Kiosk 108), Coal Drops Yard, Kings Cross, N1C 4LW
Opening Hours: 11am – 8pm each day
Find out more on the pop up website.

Follow Attack Magazine