Alinka's space-age techno EP 'Control Transmission' just dropped on Crosstown Rebels, so we got the DJ & producer to talk us through her Top Tracks.
What's the first record you ever bought?
Michael Jackson, 'Bad'. This came out around the time my family immigrated to America. Coming from the USSR we didn't have access to Western music prior to that so I quickly became obsessed with pop music when we came to Chicago. I spent a lot of time in my room dancing to 'Smooth Criminal'.
The first time you remember hearing electronic music?
It was definitely on the radio in Chicago, the first song that really stands out that I remember is Cajmere's 'Percolator' in my early teen years. I wasn't at all versed in house music at the time, but I was playing basketball every day and making mixtapes for fun off the stuff I'd hear on the radio. I was really into DJ Funk also.
The guaranteed floor-filler?
Alejandro Paz, 'Duro- (Diegors Un Poquito Mas Dub version). This is one of my go to tracks, I haven't really stopped playing it since it came out. 100% floor frenzy guaranteed.
The guilty pleasure?
Sonique, 'It Feels So Good'. During quarantine I had a few weeks where my entire life flashed before my eyes and for some reason all the music we listened to at University came back to me including this gem by Sonique. Some may consider this cheesy but I had lots of fun singing this at the top of my lungs to my cat during the lockdown and I'm not sorry.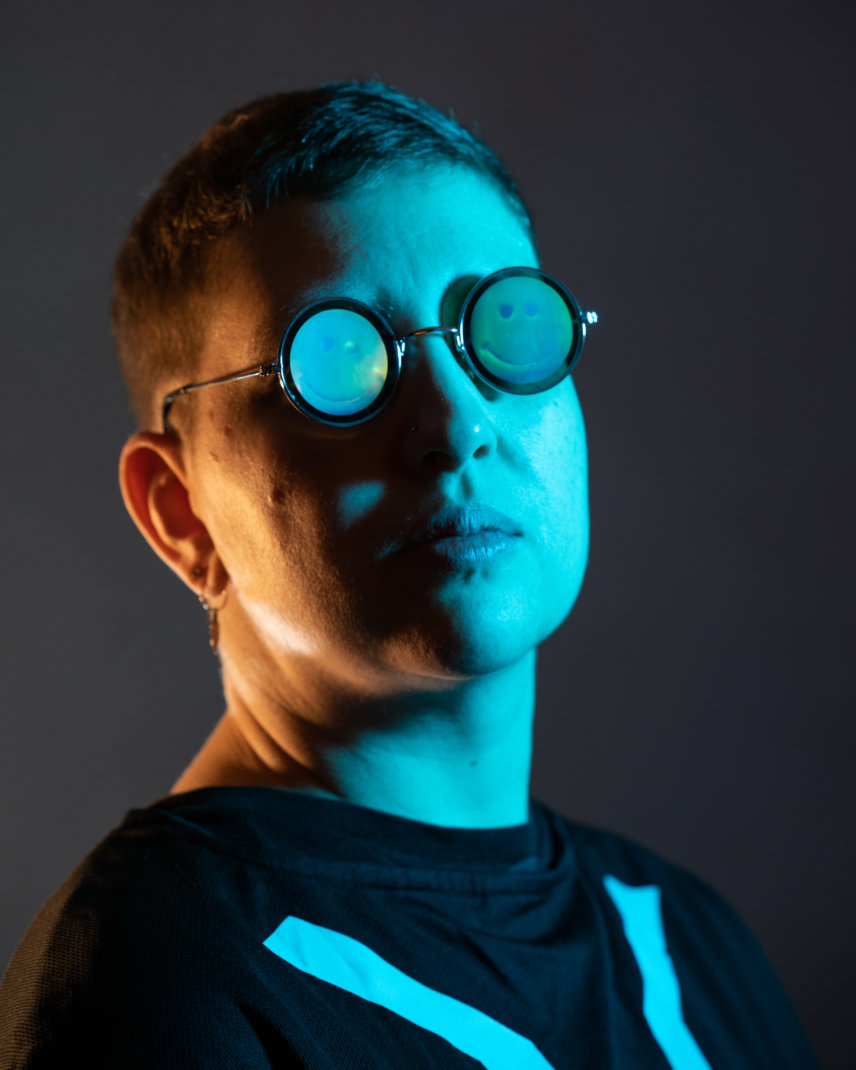 The last track of the night?
Jamie Principle, 'Waiting On My Angel'. Jamie is a god! I always get emotional when I hear this song so it's a good end of the night song for me, I also have a great edit I play a lot.
The best chillout record?
Massive Attack, 'Mezzanine'. Angel is one of my favourite songs of all time, and this entire album is just beyond brilliant. I think it taught me to really hear music in a different way. I spent a lot of nights driving around Chicago staring at the skyline listening to this album.
The best record for a family party?
Talking Heads, 'This Must Be The Place'. I have this song title tattooed on my hand. In 2012 one of my friends passed away suddenly, and I found out on the day of our other friend's wedding. At some point that evening this song came on and I remember dancing and crying my eyes out. That was a very significant time in my life as it's when I decided to get my act together, start living the life I want and making dance music again – and my whole life transformed. Since then this is the song that always magically comes on when something monumental is happening in my life. I always feel surrounded by love when I hear this song, and it doesn't scare the family so that's a bonus.
The soundtrack to a lazy Sunday afternoon?
Little Dragon, 'Machine Dreams'. I first saw Little Dragon in concert in Chicago right before they blew up. It was a small intimate show and I was completely blown away from the moment they started playing. I had goose bumps the whole show and have been obsessed with them ever since. 'Feather' is my perfect lazy Sunday jam.
The record you're proudest of?
'Do What U Want' EP on Fantasy Life. This is my first release on my new label and also my first solo record that I can truly say represents me as an artist. I've been producing music since around 2003 and it took many years of trial and error and learning and living life to figure out who I am as an artist and what I want to say. It's obviously an ongoing journey, but I'm very proud of the record because I think it's the first time as a solo artist I could really express myself fully and get my voice across.
The future classic?
Alinka – 'Control Transmission' on Crosstown Rebels. I wanted to make something that really represents the music I play and the music that's influenced me as a DJ. I made this right after quitting my day job to go full time with music and it was the first time in my life I could really give myself the time and headspace to explore and create freely. I play a lot of classics in my sets and they still sound really fresh to me so that's always been my goal as a producer, to get to the level where I make things that I'll be proud of in 20 years time. I really love this record so I hope it gets to future classic status, as it's that record for me.
Alinka's 'Control Transmission' is available on Crosstown Rebels.