The dub techno don shows us round his studio, featuring more drum machines than you can shake a stick at.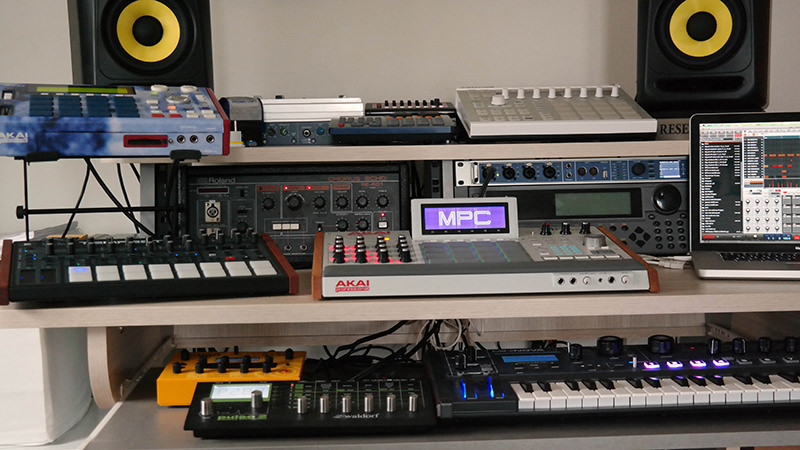 My Studio – Steve O'Sullivan
Here's the current setup I'm using. It's pretty basic and a lot less busy than my studio of old, where it was wall-to-wall synths, drum machines and outboard. I use Ableton essentially as a multi-track tape recorder these days with both software and hardware to create. It's a pretty good balance between old and new. Now I just need to find space for the Roland TR-8 I've ordered.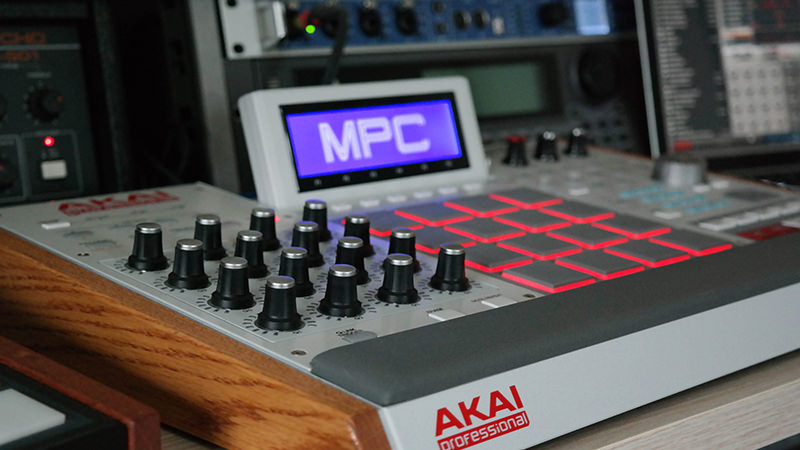 Akai MPC Renaissance
I've always been an MPC man. The workflow and feel of these machines is pretty special and I've come to learn that they're an essential part of my sound. This is the MPC Renaissance, which I've been using for the last year or so after spending a lot of time using Maschine. It really is as good as the MPCs of old and although Maschine's software is less buggy, I would take this over it any day of the week. Essentially I build all my tracks in here, control and sequence the hardware directly from it and use Ableton to record and mix down.

Boss DR-770 & TLA Indigo Valve Compressor
I've always been a drum machine freak and this, the Boss DR-770, is a pretty underrated classic. It's the successor to the DR-660 which was used on loads of Relief and Dance Mania tunes in the mid 90s. I used this on countless tracks, including 'Better Late Than Never' and 'Cheques Not Accepted', and although it's no 909 or 808 there's something about the swing and unusual sounds that really work for me.
Sitting behind it is an out-of-focus TLA Indigo Valve Compressor which has been used on every track I've made since 1997. It's certainly not high end but it does help to add a bit of character to the sound.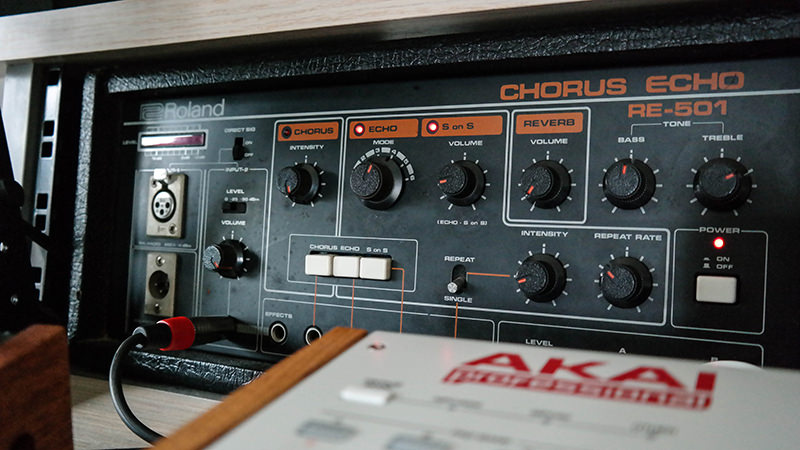 Roland RE-501 Chorus Echo
This is probably the best buy I've ever made. Without it I wouldn't have made any of those Bluetrain dub techno records at the end of the 90s. This, the RE-501, isn't as well known as the RE-201 Space Echo but for me it's the best in the range – there's a real warmth to the echoes and it just oozes dub.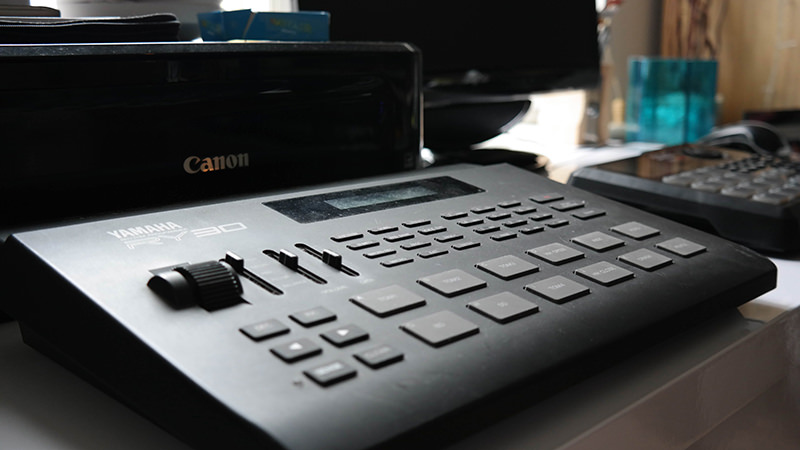 Yamaha RY30
Another drum machine, this time Yamaha's RY30. This was all over the Bluespirit, Ferox and early Mosaic records that I was involved in and also used by Octave One on tracks like 'Symbiont'. A real underrated classic with filter modulation, which at the time (1995 or so), was pretty unheard of. Really flexible, inspiring but a bit of a pain to edit!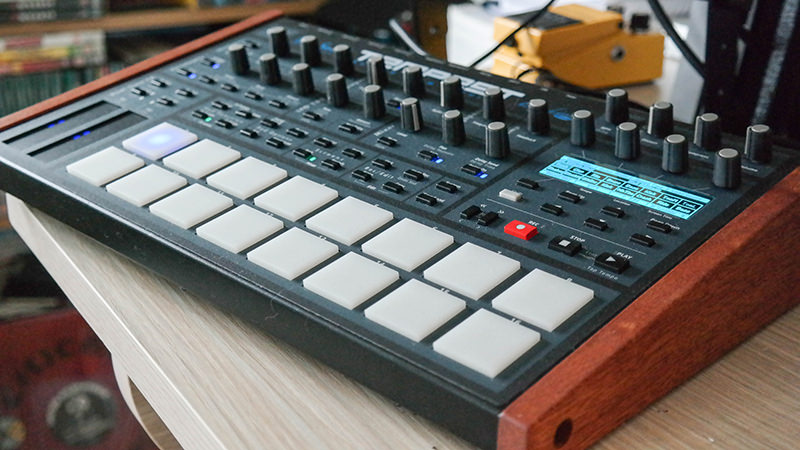 DSI Tempest
I only bought this before Christmas and although I'm still getting my head around its complexity I gotta say it's a fantastic bit of kit and well worth every penny. You really can come up with unique drum sounds (which I guess is the point) and the workflow is reminiscent of the MPC and 909 so it's pretty intuitive to sequence. It's a shame there aren't any user sample options but having the flexibility to use it as a 6-voice analogue synth doesn't hurt. I've been using it quite a bit whilst working on my new Sushitech EP which will be out by the summer.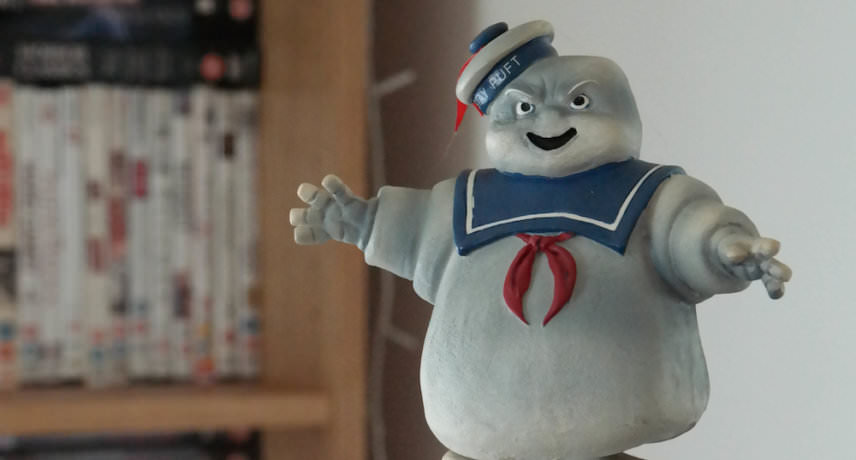 Stay Puft Marshmallow Man
Well, I love Ghostbusters, as you can see, but this fella does come in useful in the studio… He sits on top of one of my monitors (KRK Rokit 6s) and once he starts to wobble I know I have the bottom end of my mix right!
Steve O'Sullivan plays live at Fabric on Saturday March 29th. Find him on Facebook.