San Francisco's coolest software developer shows us her studio, featuring a handful of vintage goodies and a fine selection of boutique DJ gear.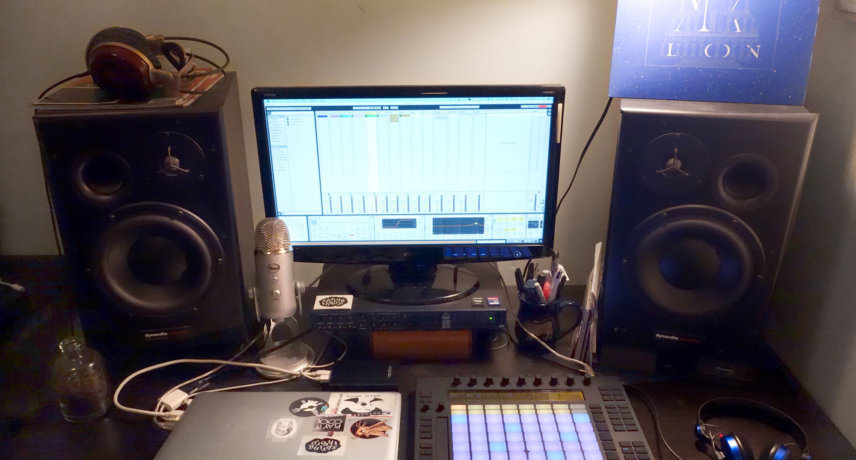 My Studio – Avalon Emerson
The monitors I use are Dynaudio BM15s. The main diaphragms are big enough that I can get away without using a sub in most cases, and the full spectrum accuracy is really helpful when I'm mixing down a track or really drilling into the tone of a wider-frequency synth.
After three years, I recently lost my amazing Sennheiser HD25-1 IIs. I just replaced them with the newer gen Amperiors. Same form factor, but they're made of metal, modular cable, and they sound just as amazing.
I've been really loving the Ableton Push that I've had since November. The melodic interface that breaks out of the traditional piano paradigm has really opened up doors for writing instrumental parts. It really makes me want to get a live show together. A MOTU Traveler gets the job done for audio and MIDI in/out.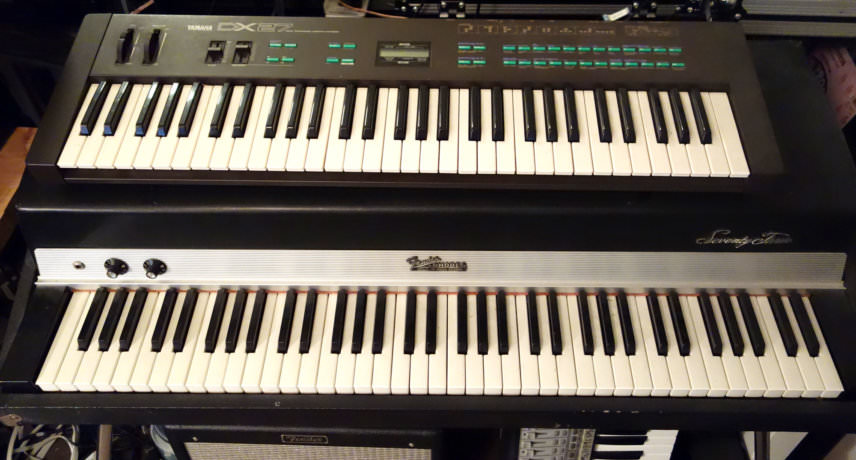 Yamaha DX27 & Fender Rhodes
The Nord Stage, Akai MPC2KXL, Yamaha DX27, and Fender Rhodes are fun to play around on when I feel like getting out of Ableton, or jamming out to a rhythm loop.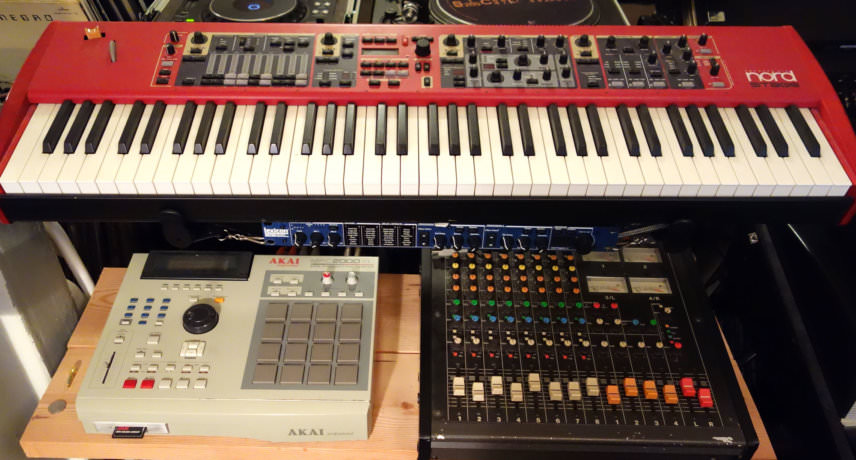 Nord Stage, MPC, Mixer & Lexicon MX200
Lately I've been playing around with externally summing my tracks with this Tascam mixer and using the Lexicon MX200 as my main reverb or delay unit.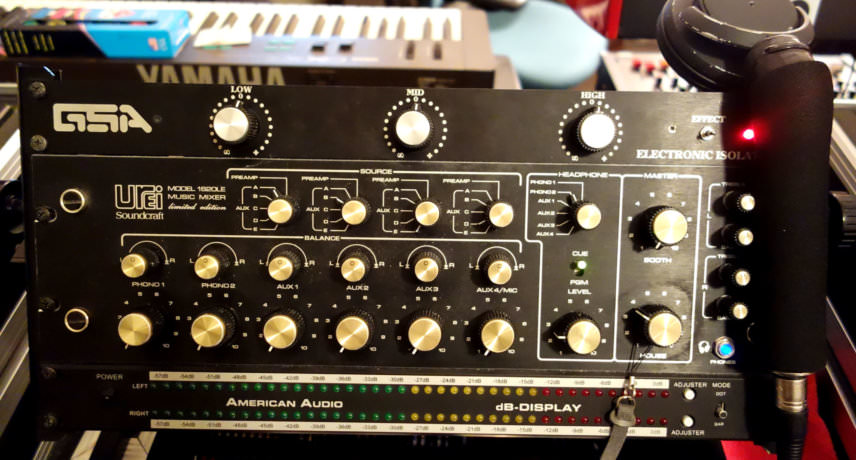 GSA Isolator & Urei 1620
Right now we're borrowing Vin Sol's GSA three-band isolator since the usual E&S X 3004 has to get some scratchy pots fixed. The Urei 1620 is a beast of a rotary and is really what made me turn the corner on loving rotaries but more importantly, hating the Pioneer club standards. COME ON YALL, HEAR THE MUSIC, GET IT RIGHT.

DIY Isolator & Lollipop Headphone
These are the latest products of my soldering table. It's a Vestax portable isolator in a new, smaller housing so I can travel with it and bring the iso vibe to my out-of-town shows, where you can't always get a rotary on your rider. Unfortunately I'm not so happy with the sound and the unbalanced outputs kill the dBs too much, so I'm thinking about building a Bozure ISO-1 in a small case as my next project.
I built that lollipop headphone out of the classic Sony MDR700 headphones, some PVC, a little LED, and a bicycle handlebar grip. Frankly, it's just the correct way to mix American house music.
Avalon Emerson's 'Church Of Soma' is released on March 30th on Spring Theory. 'Pressure'/'Quoi' is out now on Icee Hot. Find Avalon on Facebook, Twitter and SoundCloud.