The classically trained UK duo show us around the studio where they made their forthcoming debut album UR.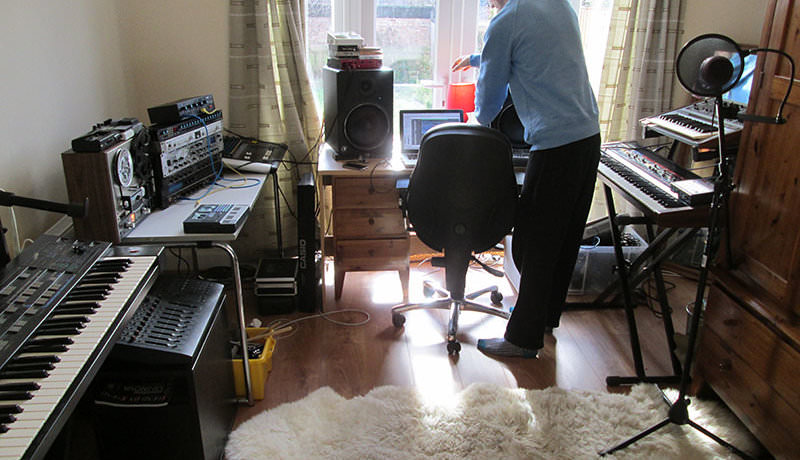 My Studio – Colo
This is our relatively new, temporary studio in south London. We've been here less than a year and we've just about got used to it. Half way through the album we had to move studios from our bigger, shared one, so a few bits of equipment were not available to use on some of the more recent album tracks, which definitely had an influence on the sound. The monitors are Mackie MR8s. Not an amazing level of definition but fairly good bass response.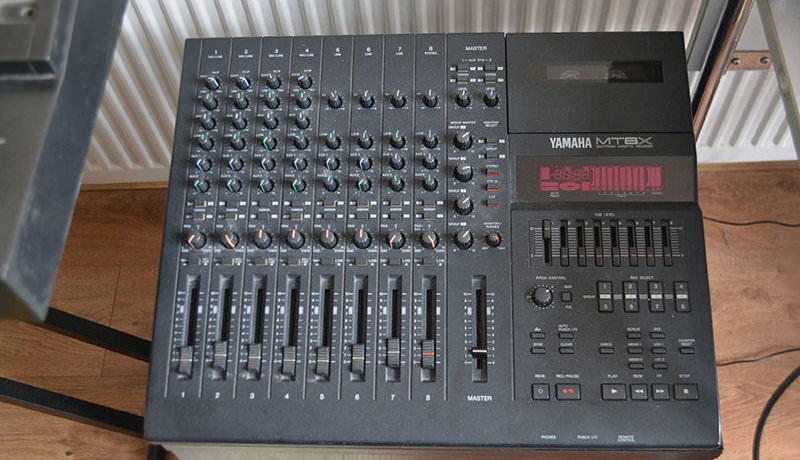 Yamaha MT8X Multi-track
We bought this from an absolutely legendary Mexican guy whose flat we went to pick it up from. He was probably the happiest guy we've ever met. He told us that he used to be in a salsa band when he was younger and that they used to record their demos on this machine so we asked him if we could have one of his tapes, which he agreed to. We listened to that tape when we got back, decided it wasn't very good and recorded over it. But we called the finished track 'Salsa' in honour of him and his music. We use the cassette sound sparingly to add a different tone or distortion on selected parts.

Akai 4000DS
This has some incredibly warm preamps that we ran a lot of things through when mixing down tracks on the album. The drums and bass on 'Holidays' went through this together very slightly driven, which sandwiched them together nicely.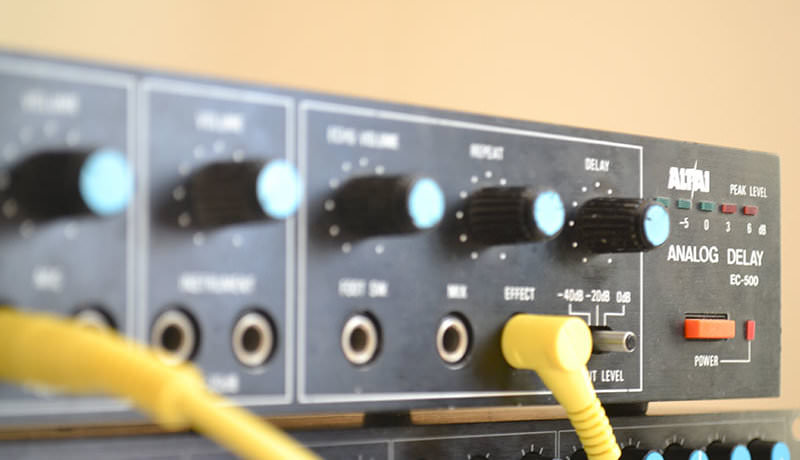 Altai EC-500 Analog Delay
A really cheap eBay special. In some respects it's the worst delay ever made with its lack of high frequencies and very prominent background noise, but what it lacks in clarity it makes up for in character. We got it half way through recording the album, and it features heavily on 'Doorframe' where the majority of sounds went through it, as did parts of the drums on 'Take Mine', which gave them a really nice dub feel.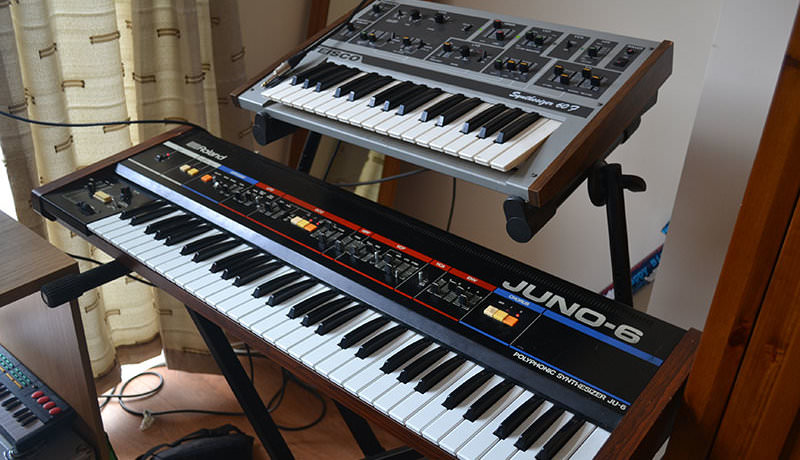 Roland Juno-6
We bought this on our music teacher's recommendation when we were 16. He was pretty into analogue equipment, so much so that he disqualified Nick from the college Battle Of The Bands competition one year for using a digital keyboard ("It's not a proper instrument unless you can tune it"), so we picked this up for a bargain price. It features prominently on all songs on the album. In fact, most of the synth sounds are from the Juno. There are some classic leads and pads like the main riff on 'The View From Nowhere', but there are also some less recognisable sounds, for example the intro to 'New Machine Sales'.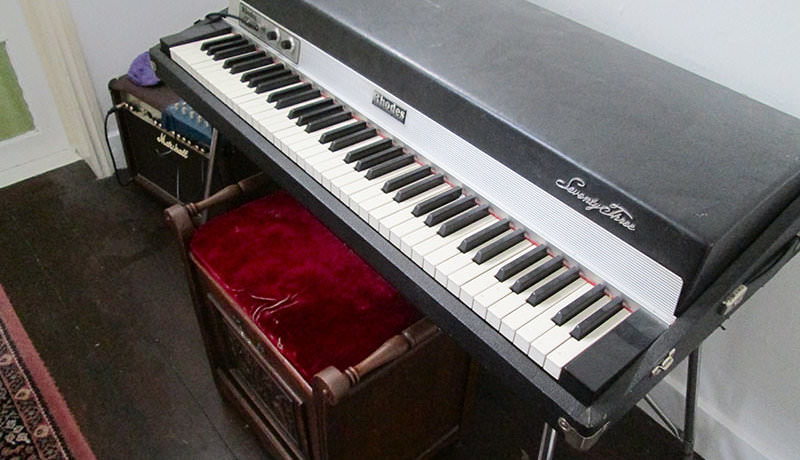 Fender Rhodes
It's hard to avoid the cliches of warmth and tone when talking about the Rhodes, because that's exactly what it's all about. It adds an expressive, human element to our tracks that's impossible to get from any synth. The imitation of the vocal on 'Holidays' is probably its standout moment on the album. Unfortunately we couldn't fit the Rhodes into our new space so it's only on older songs.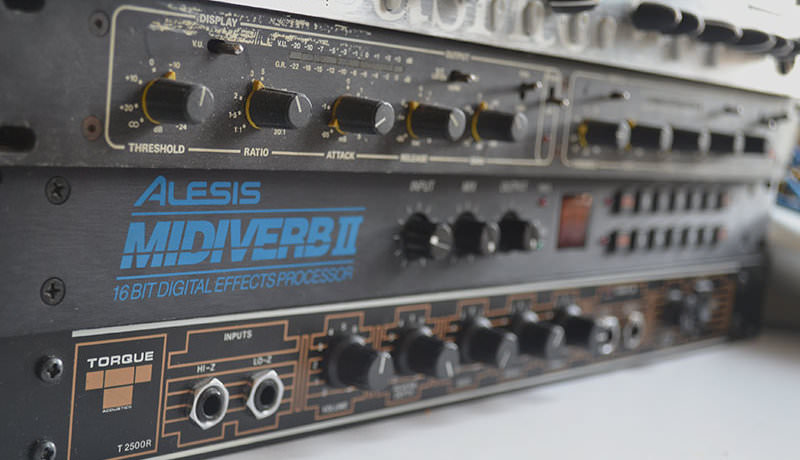 Torque T2500R Spring Reverb
Our spring reverb was the first outboard effect we bought. It's not the most versatile unit in the world but gives a really distinctive metallic grit, especially to percussion and vocals. It's used on every song on UR.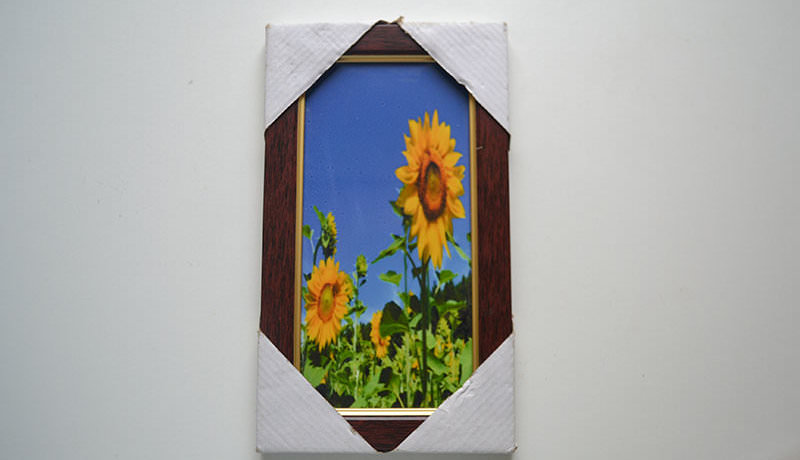 Idiot-Stretched Sunflower Picture
What can you say about this? Nick bought it for Ben from this place. Typography and aspect ratios are their speciality. It's a source of constant inspiration.
Colo's UR is released on March 10th by Ki Records. Find them on Facebook and SoundCloud.