Tim Green shows us around his studio, packed full of weird and wonderful instruments from his global travels.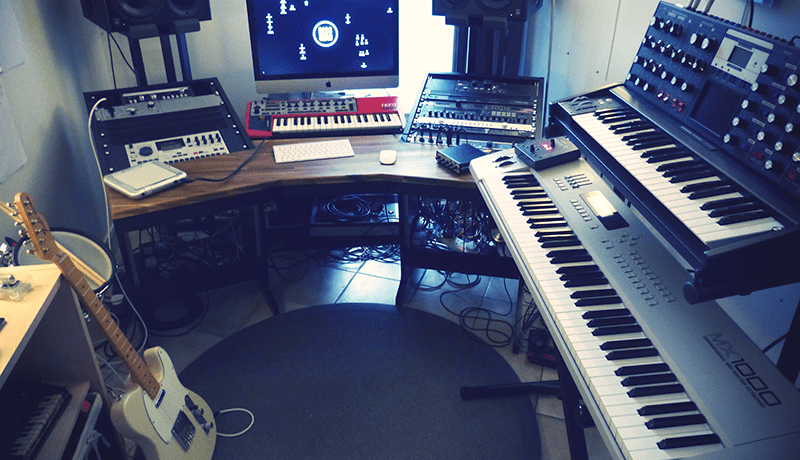 My Studio – Tim Green
It's only a small room, to be honest, but it does the job. I've managed to pack in everything I need well enough. I never got round to sorting out the acoustics in this room due to me not knowing how long I'll actually stay at this place, but I prefer not to worry too much about that and just get on with composing music! This room and studio has been my favourite place to do it in so far.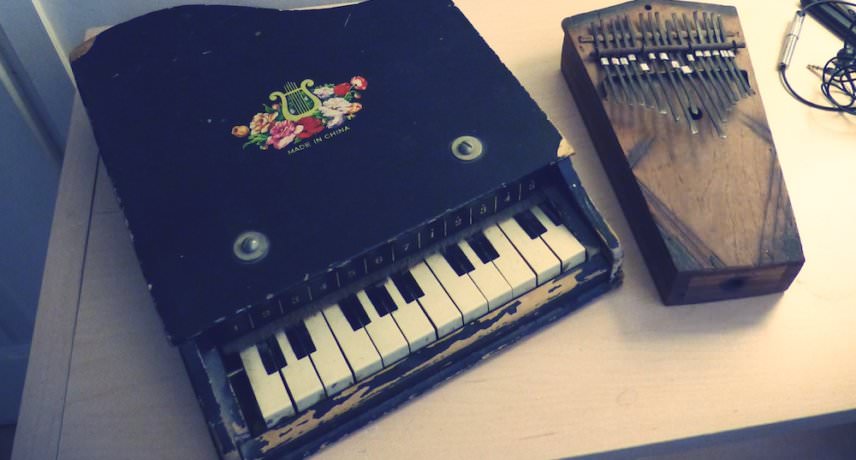 Toy Piano & African Thumb Piano
A great thumb piano from Africa plus an awesome toy piano! The toy piano sounds great. I sampled every note a while ago and have used it on several songs. Most recently I used it on a remix I did for Timo Maas.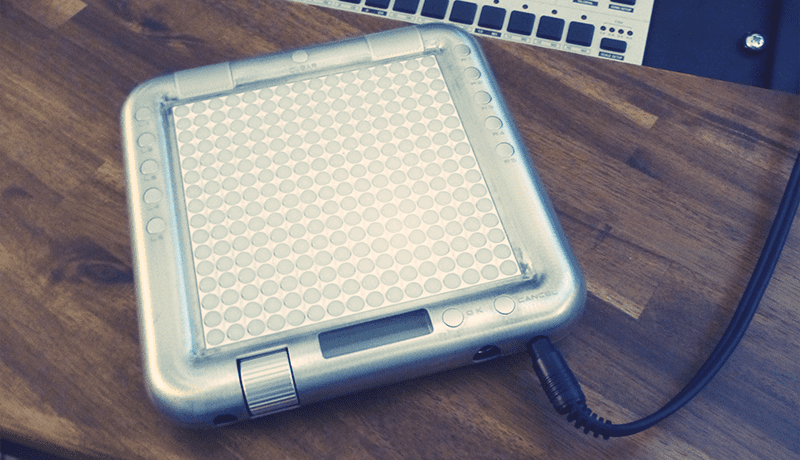 Yamaha Tenori-On
I fell in love with the Tenori-On the moment I first played on it several years ago. When I'm writing music, I'm always thinking like a musician in scales and modes. So this is really fun to get me away from thinking like that and come up with stuff I would not usually think of.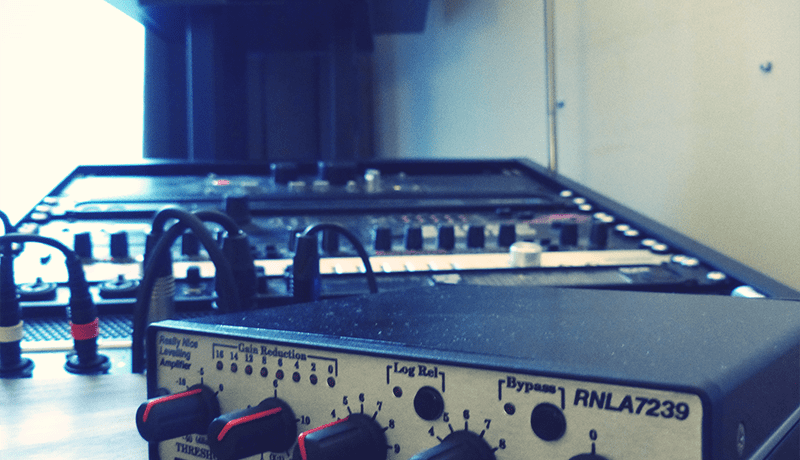 FMR RNLA & ATC SCM25A Pros
Really Nice Levelling Amplifier in the forefront. It's completely true – it is really nice! I find myself using it on a lot of things, really – right across the board from tiny sounds, guitars and on the mix bus.
In the background you can just about make out one of my ATC SCM25A PRO monitors. Such a great sounding monitor. I tried these next to Focals and Barefoots in the same room. The ATCs came out on top for me personally. The balance across the whole frequency is so impressive.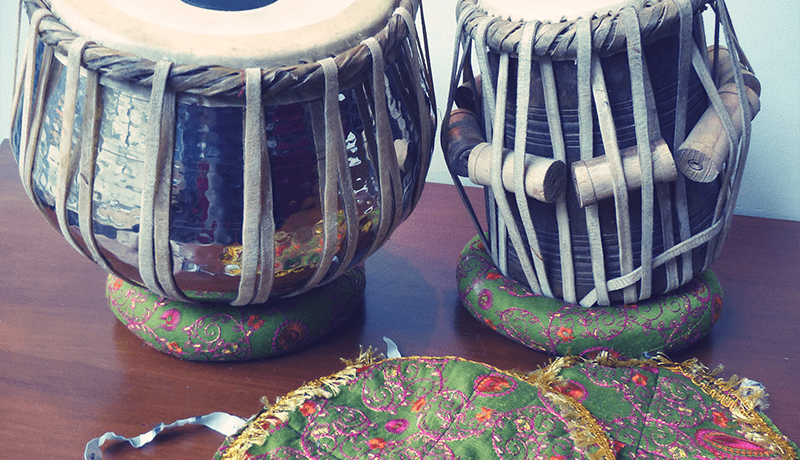 Indian Drums
I recently went travelling across India for three weeks with my girlfriend and friends. I saw lots of different instruments I wanted to take back, but I was hesitant in taking them on a plane and running the risk of damaging them. My amazing girlfriend secretly bought these without me knowing and brought them back to Europe. I've just got to learn to play them now!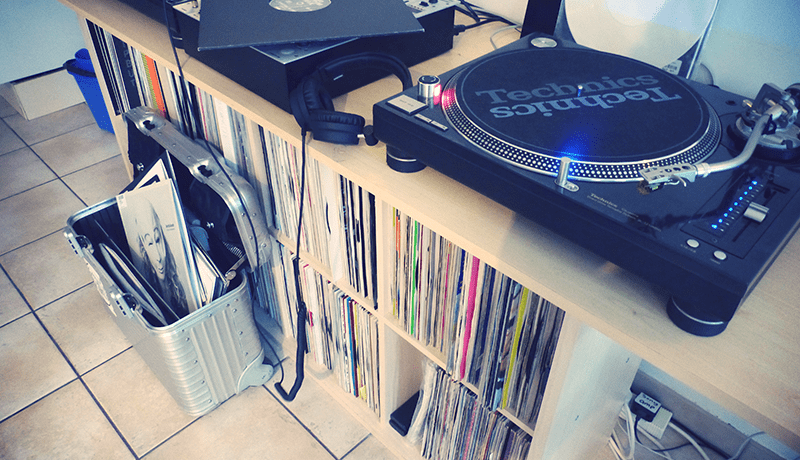 DJ Setup
1210 Technics and my record collection. I think these are the mk5 anniversary edition, because they have no slot or groove in the pitch fader to achieve zero pitch. Plus they can go to ±16 on the pitch too and there are blue LEDs which look cool. I still have most of my vinyl collection with me – I'll never give it up. I still love buying vinyl and going record shopping today, adding to my collection. Vinyl will prevail over MP3s, I swear!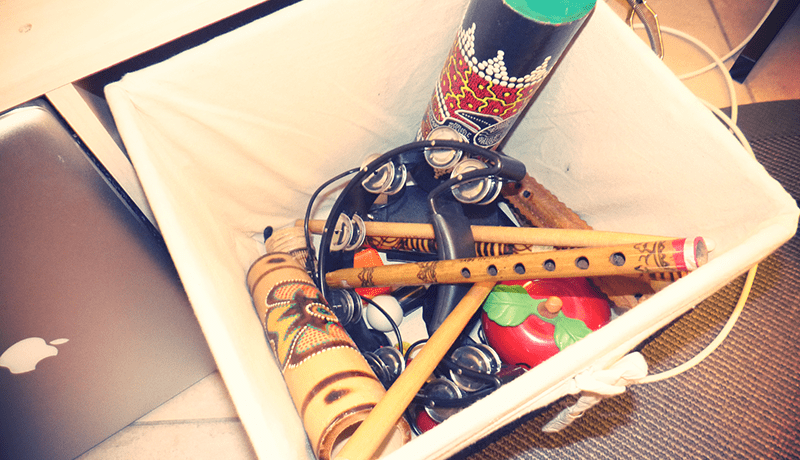 Box Of Percussion, Wind Instruments & Toys
I love travelling and picking up lots of different instruments from around the world. In here I have percussion, various wind instruments and even a few toys. I love recording percussion for my tracks. It's so much nicer than just picking a sample or loop from a library.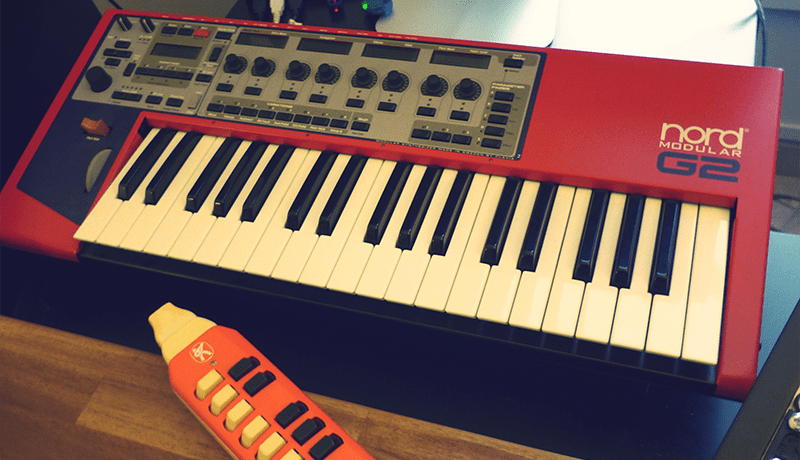 Nord Modular G2 & Hohner Melodica
Here's my Nord Modular, which I use so much. This forms the main hub of my studio along with my iMac, which has Logic and Ableton on. The orange Hohner melodica is a toy from my childhood. It sounds shit. I'm not sure why I still have it, to be honest.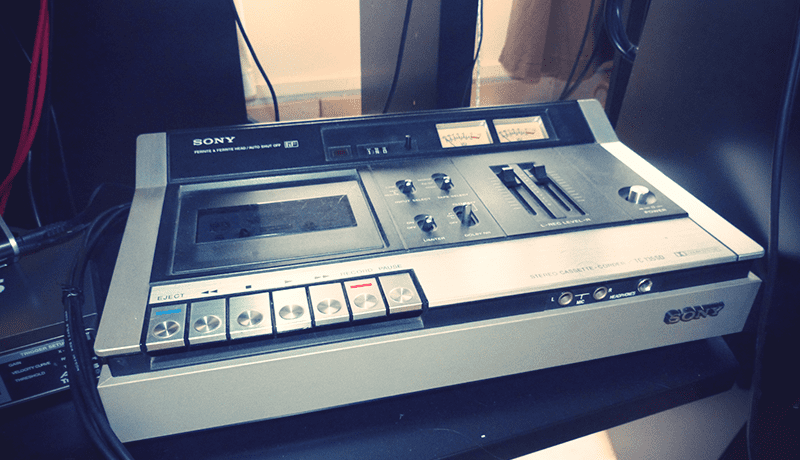 Sony Tape Recorder
This is an old Sony tape recorder. I love bouncing hi-hats onto tape and deliberately overdriving the signal as an effect.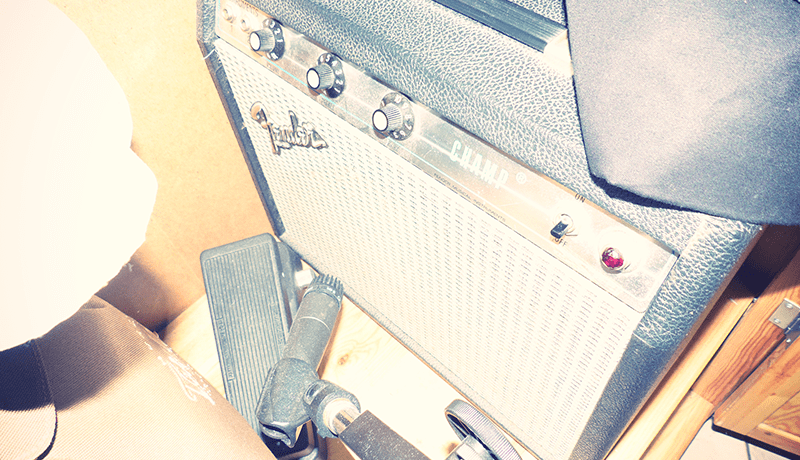 Fender Champ Guitar Amp & Shure SM57 Mic
My Fender Champ amp, from the 70s I think. I record it in the cupboard!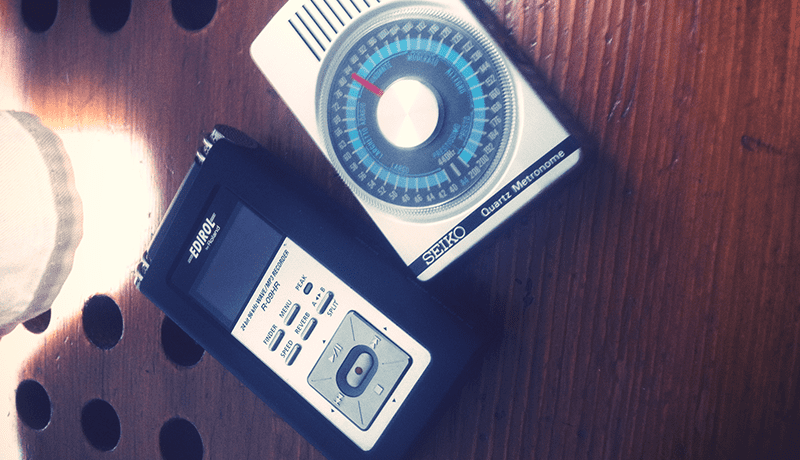 Seiko Metronome & Edirol R-09HR Recorder
This metronome is really useful to me. I like to write ideas away from the computer. It's so handy to be able to work within the right tempo of an existing song. The Edirol recorder I take with me when I travel, to sample interesting sounds.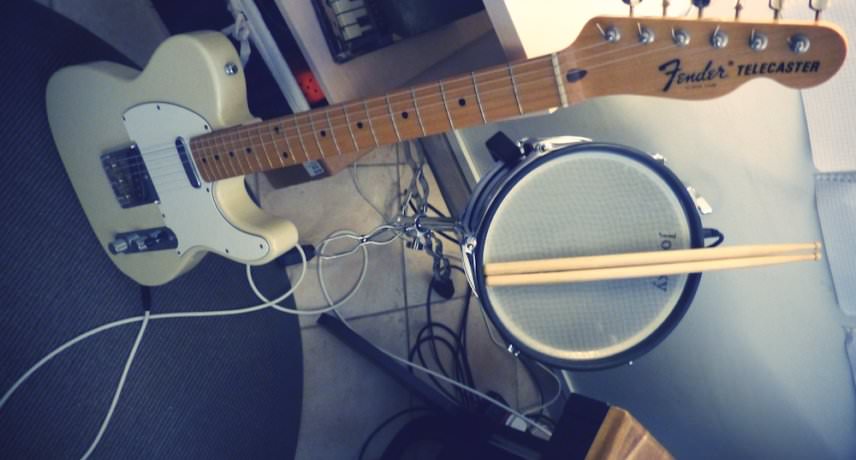 Fender Telecaster
One of my several guitars. A Fender Telecaster which I made from parts several years ago.
Tim Green plays at Cocoon, Building SIX, London on Saturday March 22nd with Sven Väth, Timo Maas and Anja Schneider. Find him on Facebook, Twitter and SoundCloud.