R&S Records' enigmatic Moiré shows us around his studio space, a dark retreat in which his creative process takes place mainly at night.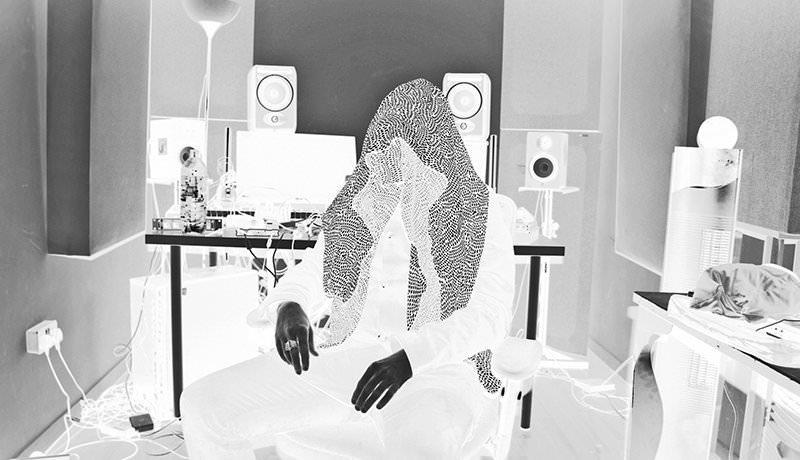 Moiré – My Studio
R&S Records' Moiré shows us around his studio space.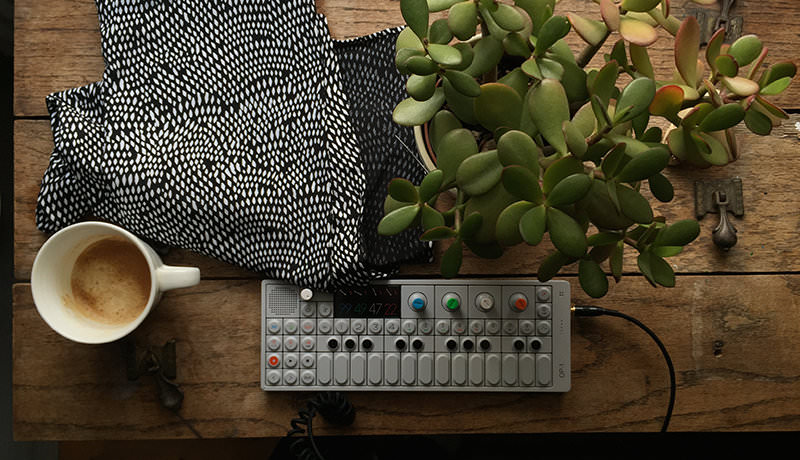 Espresso and OP-1
OK, 4pm, wake up, espresso and OP-1…
I love this machine, how powerful and portable it is. I can use it anywhere and do so much. It has everything I need to make a tune. I love the combination of synth, drums and sampler in one device. It has its characteristic sound and it is not for everyone, but that's why I like it.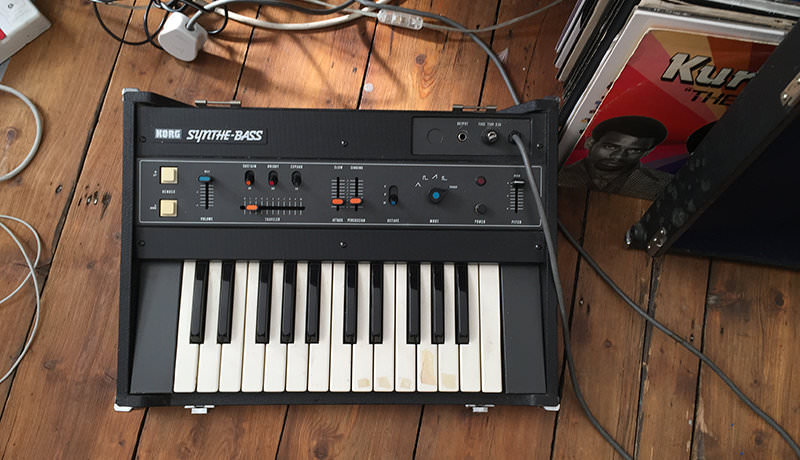 Korg SB100
I've got all sorts of old gear laying around my bedroom. This Korg Synthe-Bass is an old-school bass synth. I like it that it has no MIDI – you gotta play it.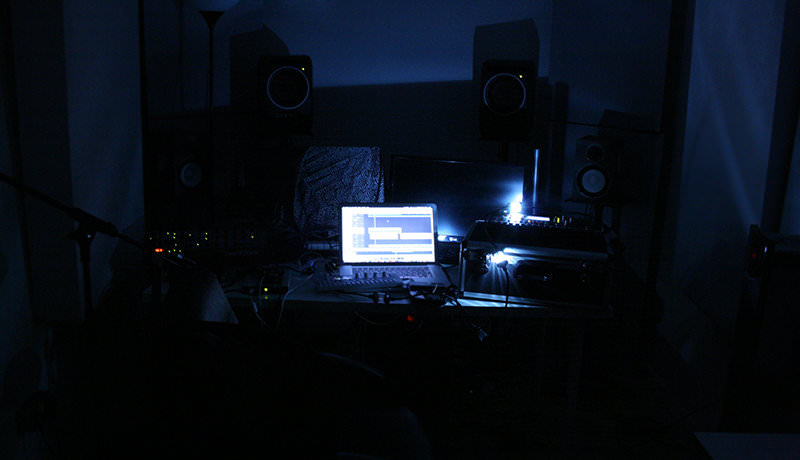 Studio and Focal CMS 65 monitors
So, by the time I get to the studio it's late. I like working nights, just coz nobody calls me and there's no email and stuff. I love being locked in the box and I make it dark like if I was in the club. I think it helps me focus. I like to feel as if I was performing during the writing process, so the actual room for me is more important than some gear. It matters how it sounds and how it looks.
In this studio I've got Focal's CMS 65 monitors – they sound lush. I like Adams too and I have used them in the past.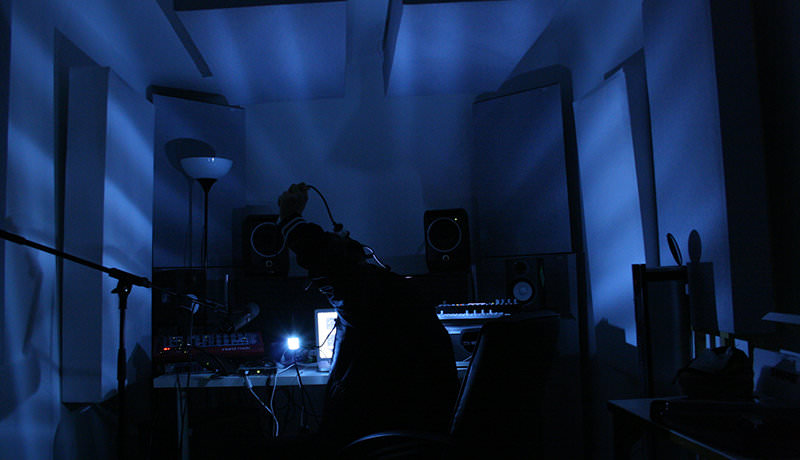 Octatrack
At this very moment I was using all Swedish gear – Octatrack, Nord Rack and OP-1 – recording to old Logic 8. I kind of like how industrial it looks – I still haven't moved to new versions.
I love the Octatrack – probably one of my favourite instruments. It's a sampler and performance machine. Its complexity could be a barrier at the start but once you get your head around it it's a wonderful piece of kit. Great for sampling and sequencing and controlling other pieces like the Nord or OP-1. 
I like the Nord Rack because it feels great to mess around with its parameters. It's very hands-on, and I like its smooth and evolving sounds. It kind of feels endless. I like how sharp the ADSR is.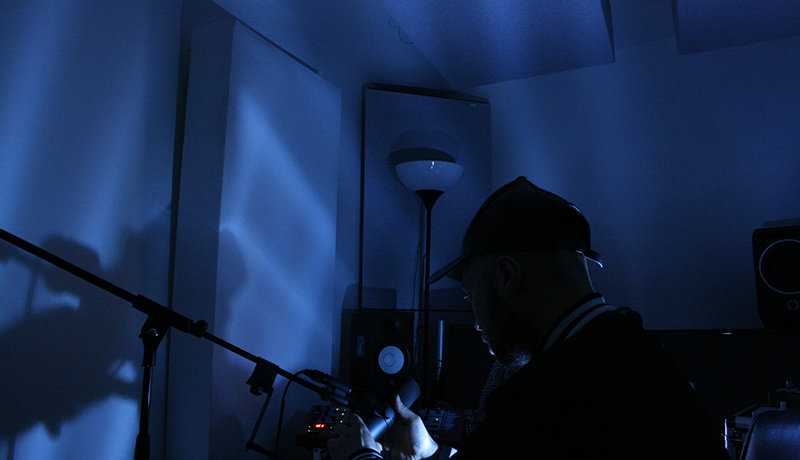 Shure SM7B Microphone
Quite often I record the room with a mic. I love doing that and having room recordings while working on the tracks, and then maybe adding these to mixdowns – just to add more real ambience. In this case, I used a Shure SM7B – great for vocals too.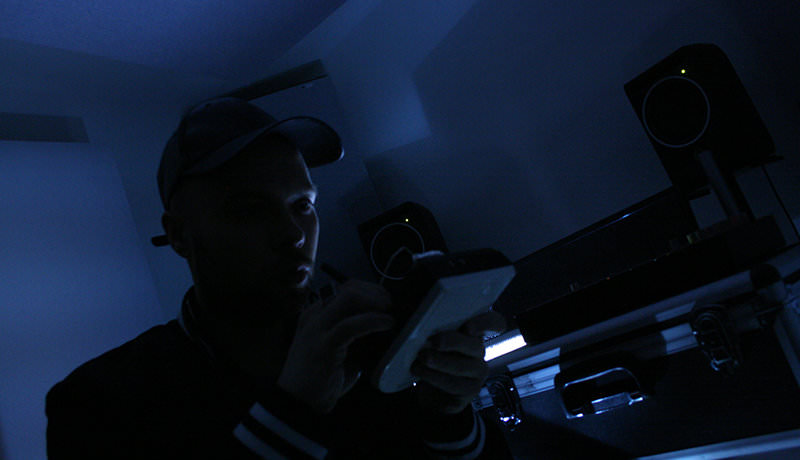 Stylophone
That's a really cool stylophone – I got in Tokyo before the Tsunami hit Japan. I was there with a bunch of mates drinking and staying up for many days and I was introduced to this weird shop that sells everything. It's open 24/7, and it was like a pop art museum. Amongst floors full of weird Japanese stuff I saw that Stylophone and I got it. It's filled with some old school hip-hop samples, drums and synth, and it sounds super raw.
Moiré's Gel EP is out now on R&S Records. Find him on Facebook, Twitter and SoundCloud.