This channel is sponsored

Free Acoustic Advice and Buy Direct.
Visit GIK Acoustics
Juli Lee shows us around her Berne studio.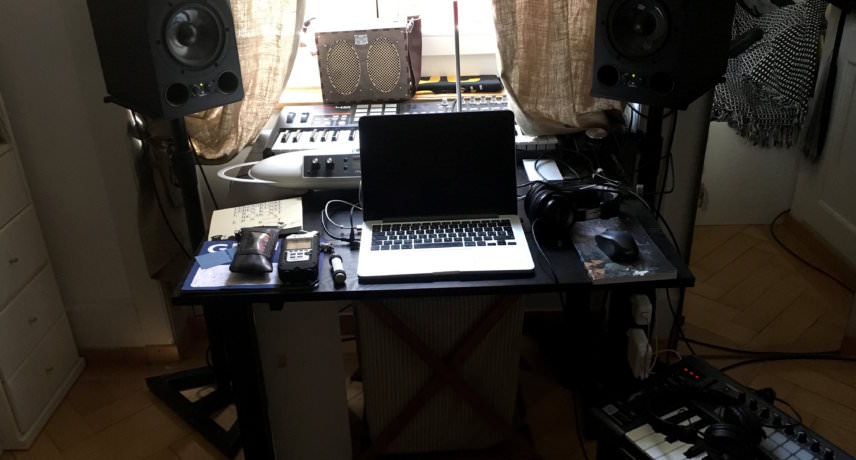 My Studio – Juli Lee
I am also a DJ and a lot on the go, so for me it is important to keep my ways of working flexible. In my hometown Berne, I've had the chance to work on my productions in a super nicely equipped studio called B-Note Studios. Since I've been working there on my productions almost since day one, I call it my home too.
Speaking in time percentage, I do 70% of my productions at the place where I live and 30% at the B-Note studio and it really works very well for me. At home I can realise an idea I had at 3am in the morning already in bed and at the studio I have some more toys available and can jam on high volume.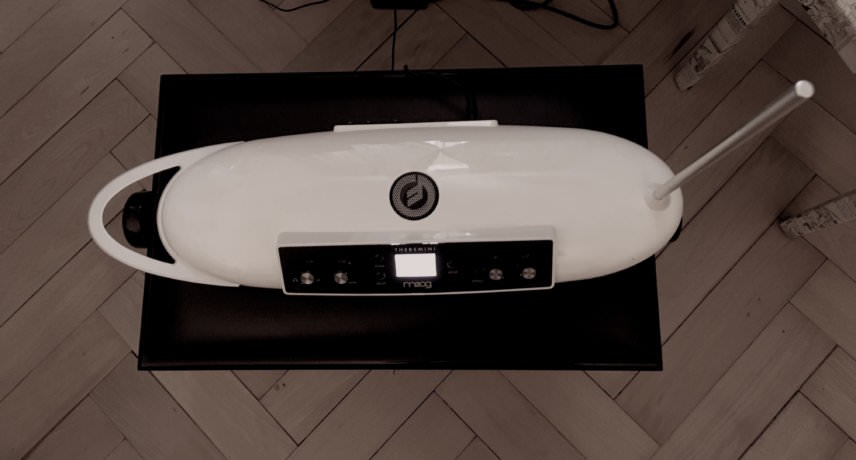 Theremini by Moog
I really was drawn by the original theremin sounds and you are often able to discover that sort of out-of-this-world-annoying-fascinating sound, flying around in my productions. What I also love about Moog's Theremini is the ability to control other sounds with the theremin technique. Not that I would call myself a theremin player, but the way of triggering the sound via Theremini just opens new and fresh ways to play around with different sounds.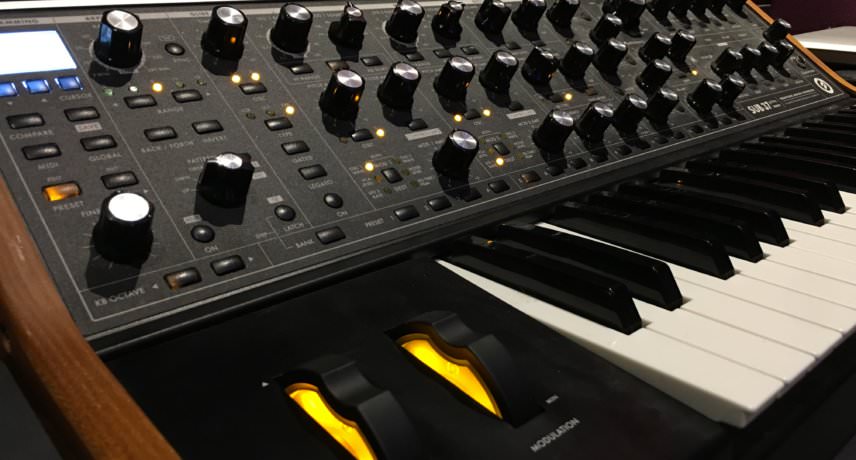 Moog Sub 37
The SUB 37 can snarl like no other. Its simplicity and full warm sound as well as its capability to match to milder sounds just got me from the very first second. What more can I say.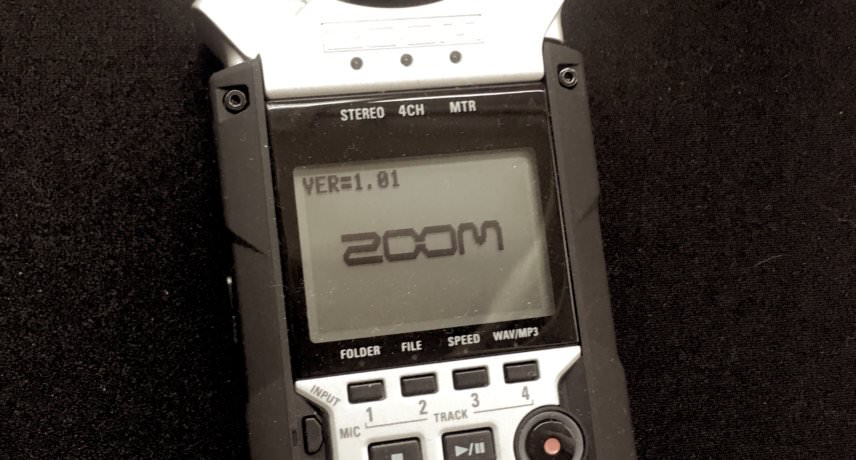 Zoom H4n Pro
This one lets me capture sounds on the go. I love organic sounds, nature sounds as well as certain atmospheres and machine sounds that I encounter on my journeys. If you listen closely you might recognize some very familiar sounds. I love to use a motorcycle sound as uplifter or even the sounds of waves or birds that I programmed onto my keyboard and play them like a synth.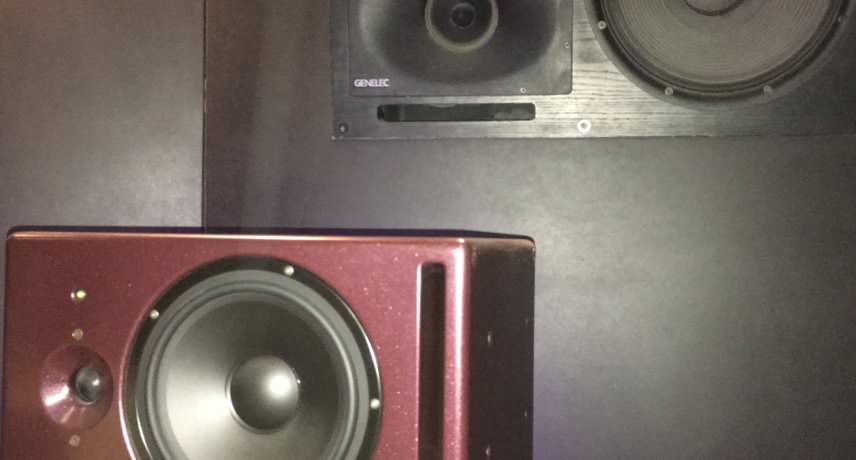 Genelec 1032A, Avantone Mixcube, PSI A21-M
These ones really make my heart jump… but literally. Since I do most parts of the track at home, I am always looking forward to be able to hear the track in full volume, bass pumping and the kick, hitting my heart at the right spot. No headphones or neighbour-compatible home studio system compares to being able to work on a track while you can feel most frequencies and not just assume they are there.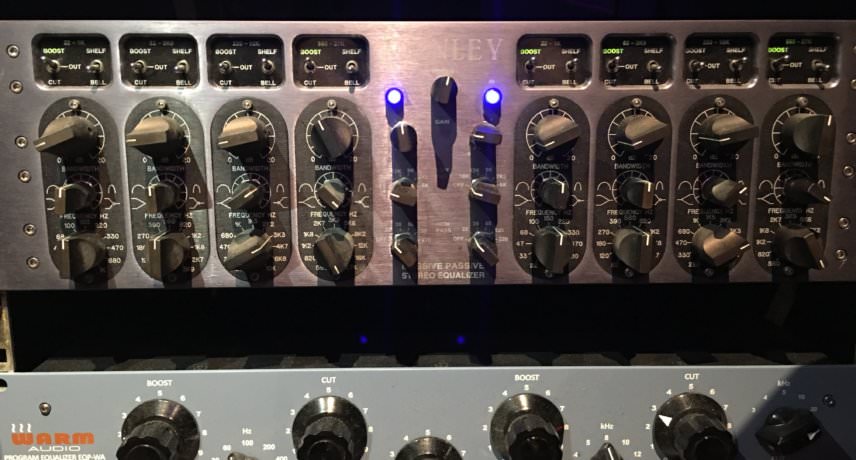 Manley massive passive
Probably the best equalizer I know. Its ability to do magic and define is superb.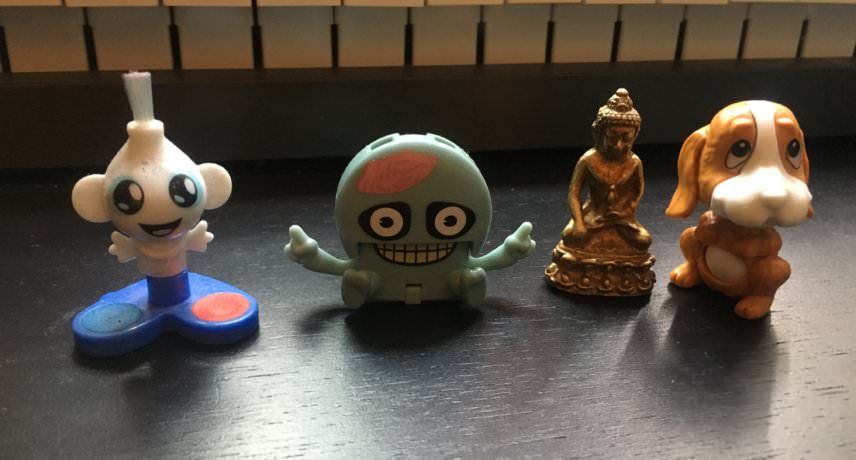 little buddha statue
It just happened that I always had the little buddha statue I got from my sister in eyesight from the place where I produce, not for a specific reason, just because I liked looking at it. Over time it got accompanied by the other dudes and they hold a special place in the studio ever since. They remind me not to take myself too serious.
Juli Lee's Breaking Clouds EP is out now on MYR.
My Studio is sponsored by

Treating over 5,000 rooms worldwide annually with acoustic panels, bass traps, and diffusors from our locations in the U.S. and UK (Europe), it is clear that GIK Acoustics is the #1 choice for recording studios, listening rooms, home theatres, restaurants, churches, and live auditoriums.
GIK Acoustics not only provides the largest selection of high quality, patented, eco-friendly products at affordable prices, but provides clients with professional acoustic treatment design assistance and friendly support staff to help achieve the best acoustically sounding space possible.
Visit GIK Acoustics for more information.