This channel is sponsored

Free Acoustic Advice and Buy Direct.
Visit GIK Acoustics
Carl Finlow shows us his studio.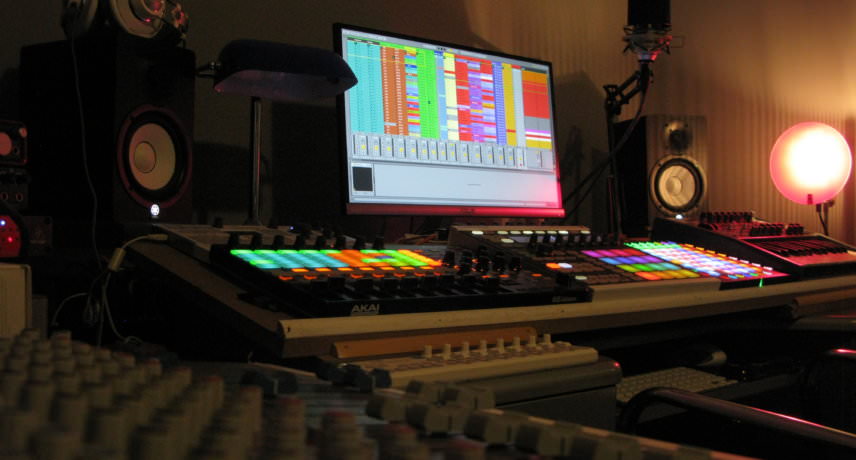 Carl Finlow – My Studio
Here is my studio in the South of France. Let me show you around.

Ableton Live
I started writing music with computers around 1986 on my Sinclair ZX Spectrum hooked up to my Juno 106, so I've worked with some of the most primitive music software you can imagine. I progressed from that to a Commodore Amiga running Music-X and from that onto Apple computers running Cubase.
Friends had shown me versions 1 and 2 of Ableton Live and at the time I just didn't 'get it'. It seemed way too alien to me so I felt no need to jump ship. With version 3 though Ableton added to ability to play the audio clips using midi, chromatically. This one feature alone blew my mind and convinced me to leave my old ways behind me and to start to approach writing music in a new way. What a revolutionary piece of software.
One of the other massive selling points for me was that I never had to press Stop to set up almost anything. I could drag and drop effects, setup track routing and recording, all on the fly. This was remarkable after having to stop the workflow in Cubase to do any of the above. You could just keep going and going, the creative flow never stopping because of the software. I still love Live to this day and it's been hugely stable for me when playing live too.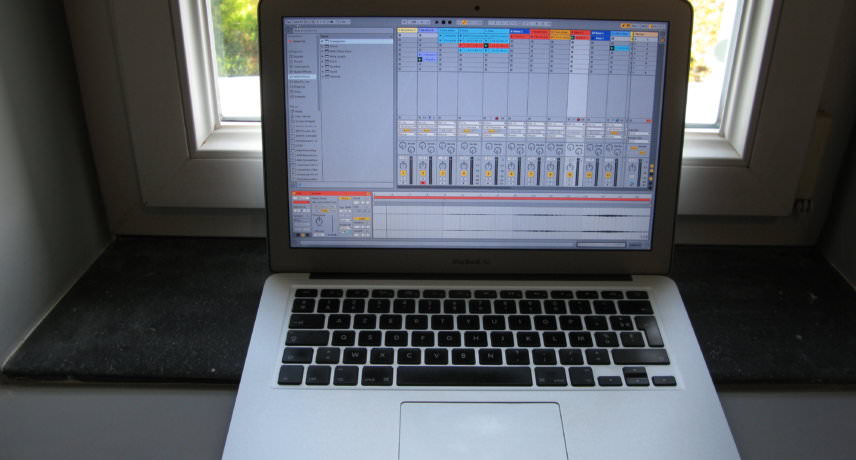 Apple MacBook Air
I started using Apple computers around 1994 and never looked back. I was always amazed as the years went by at how much grief PC users would have every single day with viruses, trojans, malware etc etc. Working with Mac that simply wasn't a part of the equation and it meant no distractions for me or the computer.
I bought a MacBook Air in 2011 and it's simply the greatest tool I've ever owned. The 13" model for me is just perfect. It weighs so little and is so slim that traveling around the world with it is effortless. It's also been immensely stable when playing live, benefitting from zero moving parts / SSD / no cd drive. The move by Intel to the I series of processors meant enormous power on the move and with relatively little heat or energy consumption.
The Air is my go-to machine for writing music. I also have a Mac Mini as the main studio computer but I tend to write a lot of music when I'm traveling or in my car while I wait to pick my kids up from school. Both computers have the exact same software installed and projects are saved to the cloud and synchronized between both computers, so when I get back to the studio I can carry on with proper production.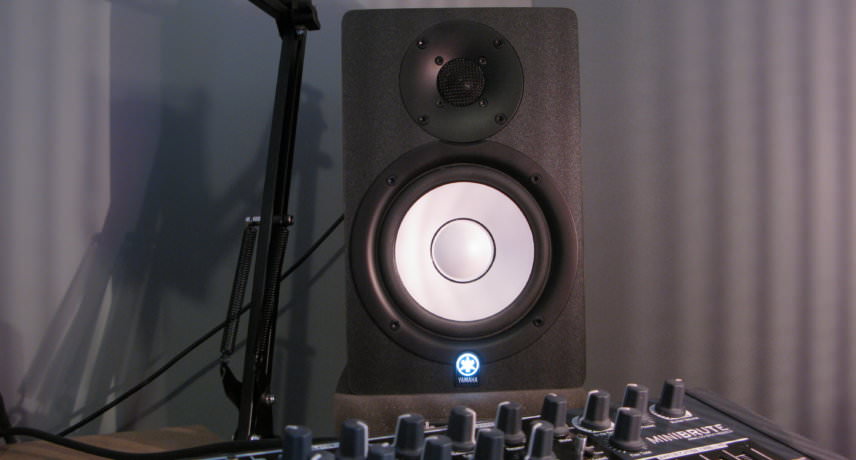 Yamaha HS5
During the 90's the studio monitors that were used on all of the productions I was involved with were Yamaha NS10's. I loved working on those and they really gave me great clarity. I changed over to JBL LSR25p's around 2000 and those stayed with me for about 12 years. I yearned for the sadly discontinued NS10's though so when Yamaha announced the HS5 I jumped on them. They are remarkable speakers for the price and size and they have a fantastic stereo image with razor sharp eq response.

AKG K701
For many years I've used AKG K271 closed back studio reference headphones. They were superb for the years I've used them and really well built. The rubber and foam doesn't last forever though and so it came time to upgrade. In my research, I started reading more and more about the wonders of their open backed headphones, with several of my friends recommend them. I took the plunge and bought the AKG K701.
Wow! I was instantly blown away. Open back are a different world. You instantly 'get it'. Closed really is just that – the sound is bouncing around inside cups over your ears. This open design felt more like sitting between some monitors, and really good monitors too. The sound feels much less contorted and squashed, the frequencies aren't fighting with each other. A real game changer for me.

NI Maschine
I've been a fan of Native Instruments since the first version of Reaktor way back in the 90's and I've been through several versions of NI Battery when it comes to drums in my tracks. I bought the original Maschine Mikro MKI when that came out and was floored by the quality and scope of the sound library that came with it. I quickly felt limited by the size of the Mikro though so when Maschine MKII came out it looked to be the perfect device for me. I was not wrong. Although the Maschine software was a bit cumbersome it did have many amazing ways of working and when NI introduced NKS control for soft synths directly from the Maschine controller, it opened up a huge new world.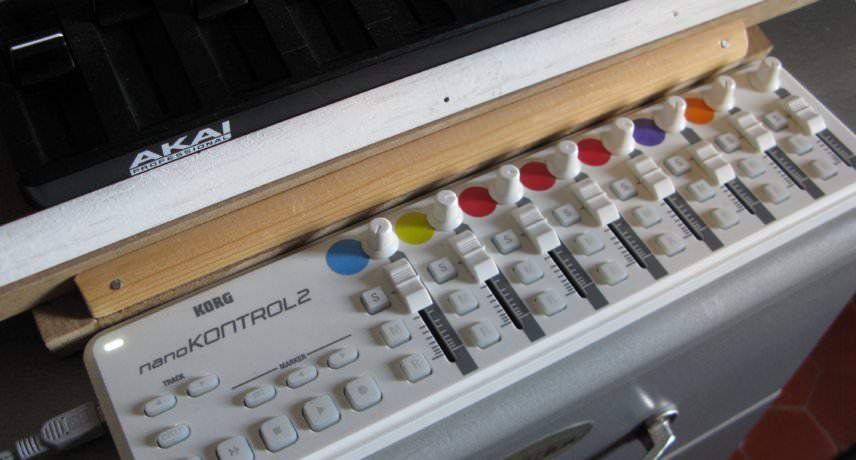 Korg NanoKontrol 2
These tiny super cheap USB controllers from Korg are just mega. I think I picked mine up for €40. 8 mixer channels, 8 knobs, 24 buttons and all assignable. What's not to like? Granted, this is not at all built in a robust way but at this price who cares? Mine has served me well both gigging but also in the studio. I had three at one point in the studio, dedicating each one to a specific soft synth, one controlling only U-HE Diva, another TAL-U-NO-LX, another for a 101 plugin. There are many many controllers like this now. The explosion of affordable USB controllers has been another fantastic era in electronic music, allowing hands-on control instead of mouse control.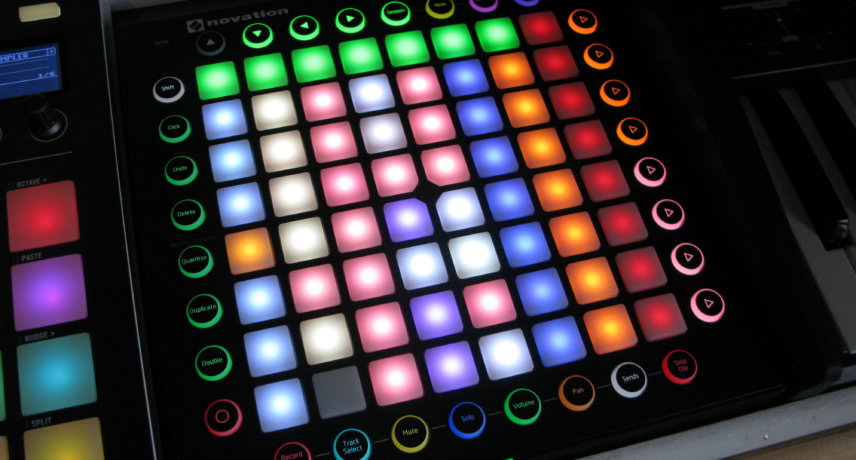 Novation Launchpad Pro
What better way to control all of my clips in Ableton Live? I started with the tiny LaunchPad mini, trying to keep my gigging machines to micro sized units. It served me really well but ultimately, when the full coloured LED versions started to come out I was really ready for it. I tend to use colour very specifically when I write my music, so the ability to see at a glance what type of sounds were on the LaunchPad pads in the dark on nightclubs was a real bonus. I went with the Pro version but in all honesty, I don't use too many of the additional buttons that come with it. It's built like a tank though and I never have to worry about it's reliability when on the road.

Sony Playstation
I've been into video games since the mid 1980's and I'm a big fan of the Sony PlayStation, owning each incarnation of it. I now have a dedicated room in our house for my studio and it's also given me space to have my PS4 hooked up permanently. I love the escapism and the sci-fi vibe of video games, it's a nice way for me to unwind when I'm listening back to projects I've been working on. I've recently had a track of mine placed in GTA V Online so I'm immensely happy about that. It's also made me a 'very cool' dad at school!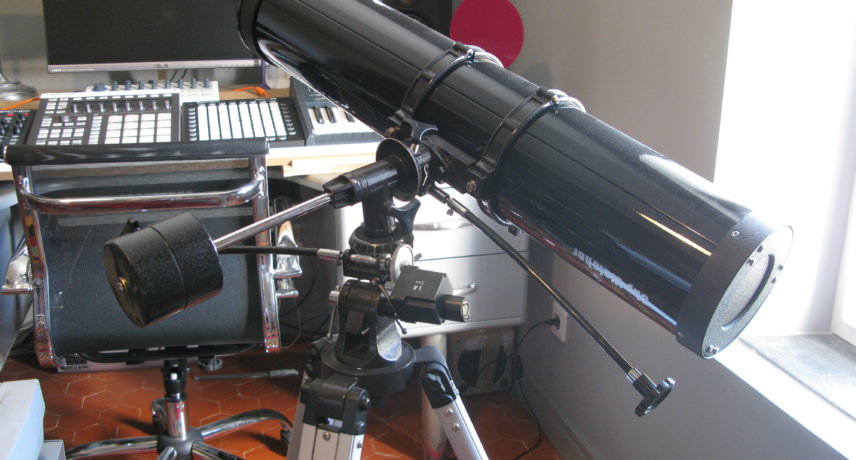 Telescope
5-inch Newtonian Refractor. Living down here in the South of France we are fortunate to have some amazing inky black crystal clear skies. I lived in Paris for 13 years and there is so much light pollution there that stars are almost none existent. I wanted to show my kids the beauty of the cosmos. I've even managed to hook my camera up to the telescope and have successfully taken shots of Jupiter, Saturn and The Moon.
Carl Finlow's 'Introspective' LP is out now on 20/20 Vision and available on Beatport.
Find him on Facebook and SoundCloud
My Studio is sponsored by

Treating over 5,000 rooms worldwide annually with acoustic panels, bass traps, and diffusors from our locations in the U.S. and UK (Europe), it is clear that GIK Acoustics is the #1 choice for recording studios, listening rooms, home theatres, restaurants, churches, and live auditoriums.
GIK Acoustics not only provides the largest selection of high quality, patented, eco-friendly products at affordable prices, but provides clients with professional acoustic treatment design assistance and friendly support staff to help achieve the best acoustically sounding space possible.
Visit GIK Acoustics for more information.