Blending classic jungle, rave and soundsystem inspirations, self-confessed tech nerd Jack Gibbons shows us around the studio where he made his debut album for Tectonic.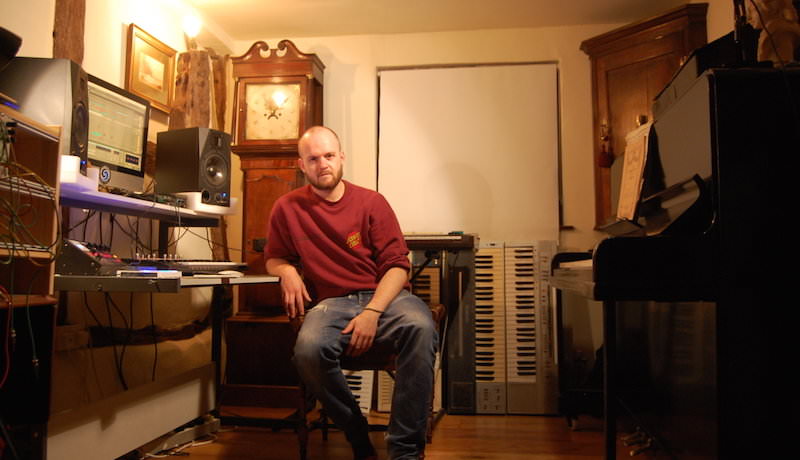 My Studio – Ipman
This is my studio, currently set up at my parents' house whilst I wait to move! It's been expanding slowly for the last five or six years, scraping together gear from savings and generous donations! It's a good mix of old and new, I feel, which is kind of like my music.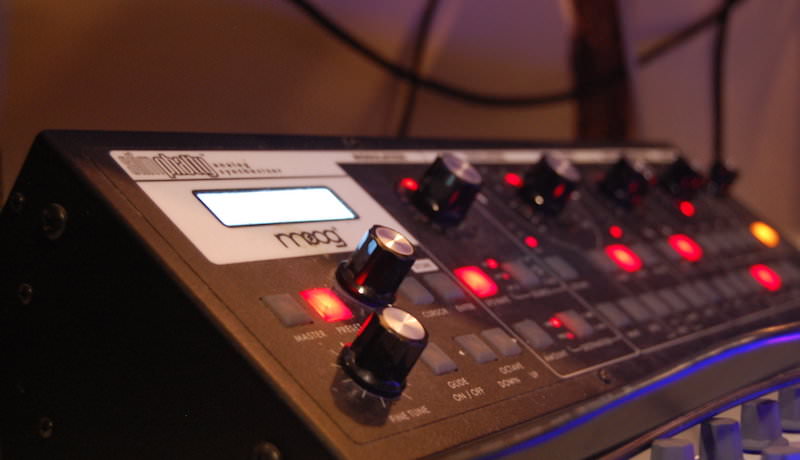 Moog Slim Phatty
I like to use a combination of digital and analogue synthesis for a lot of the music I make. The Moog Slim Phatty is tremendous for deep basses but can really take over a mix if you aren't careful. I use it on pretty much every track I make as it's pretty versatile for a small two-oscillator synth.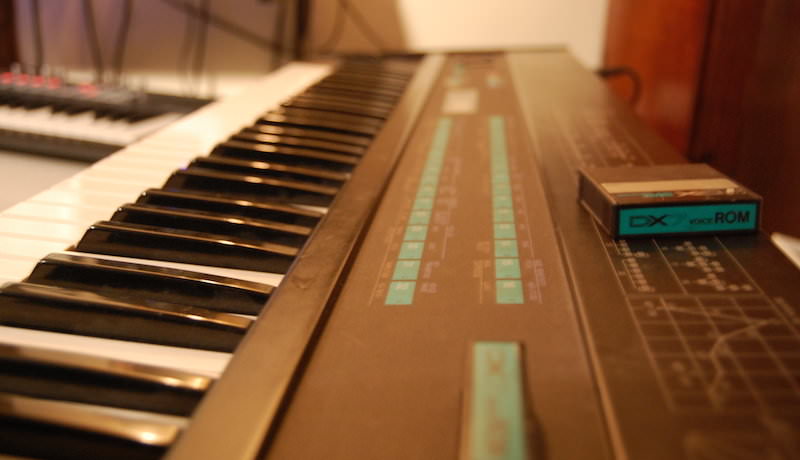 Yamaha DX7
This is a new addition, but a very welcome one. I luckily picked it up free when a friend of my dad found it in his attic! Classic FM synthesis that can get really crazy. Awesome for bell-like sounds and strange chords.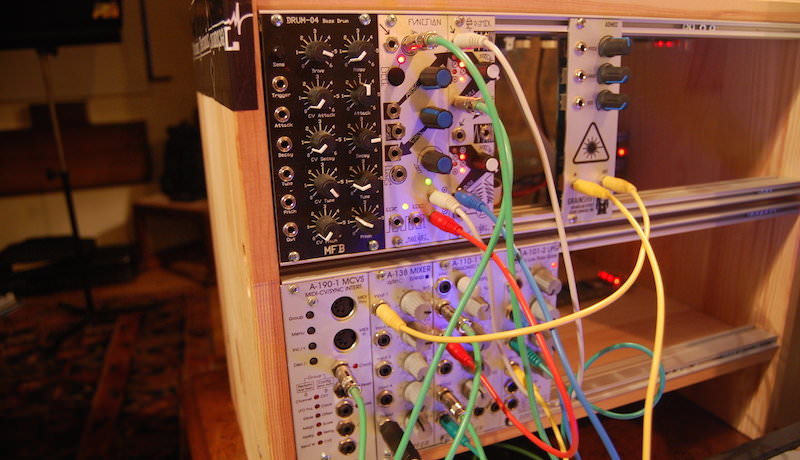 Modular
This is something I've gotten into over the last few years after working at a studio where they had a few cabinets of Eurorack. Definitely a fun way to improvise and come up with new music, and an endless source of inspiration and amusement. Can be a bit of a money sink though, so I've been careful to add new modules only when I feel I have gotten everything I can out of my current combination. Current favourite would probably be the Audio Damage ADM02 granular pitch effect. Sounds crazy!

Alesis HR-16
This is an Alesis HR-16 digital drum machine that I got off of eBay. I wasn't too keen on the factory sounds so I also bought some new eprom chips and have replaced them so it now plays back crunchy 808 samples instead! The next step is soldering up a patch bay to the chips'  pins for some crazy glitching, but I'm still not confident in my electronics skills, plus I'm getting a lot of use out of the current sounds, making drum loops for my album.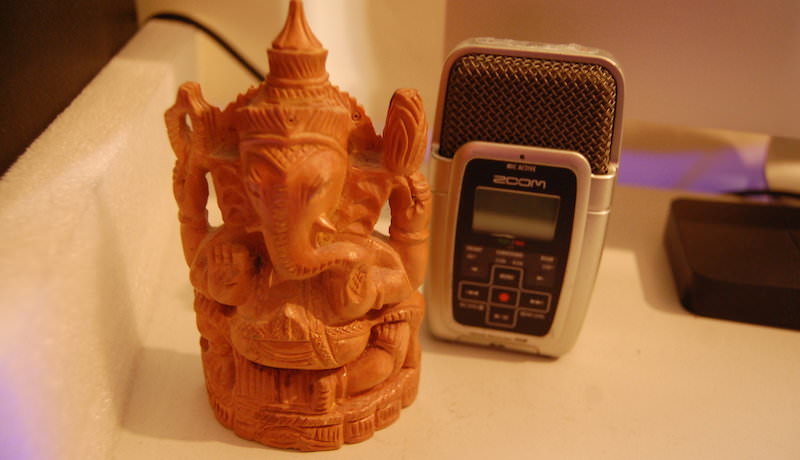 Ganesh + Zoom Mic
Ganesh is my studio mascot. I've had him at every step of the way. He's patron of the arts and sciences so I feel that encompasses most of what I get up to! Next to him is my Zoom H2, a handy little field recorder with 360-degree surround recording for grabbing foley and sounds on the go.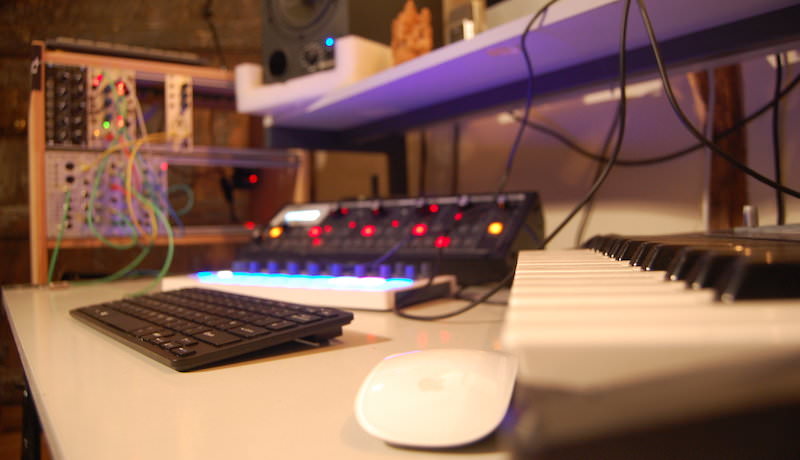 Desk
The main engine behind my music is Ableton, but I was recently lent an Arturia Beatstep, which is handy for little bits of sequencing. I used to use Logic, however Ableton has proven itself to excel at integrating my hardware, and I use it almost exclusively nowadays. 
Ipman's debut album, Depatterning, is out on October 16th on Tectonic Recordings. Find him on Facebook, Twitter and SoundCloud.