Dan Berkson and James What show us around the studio where they made their long-awaited debut album, Keep Up Appearances.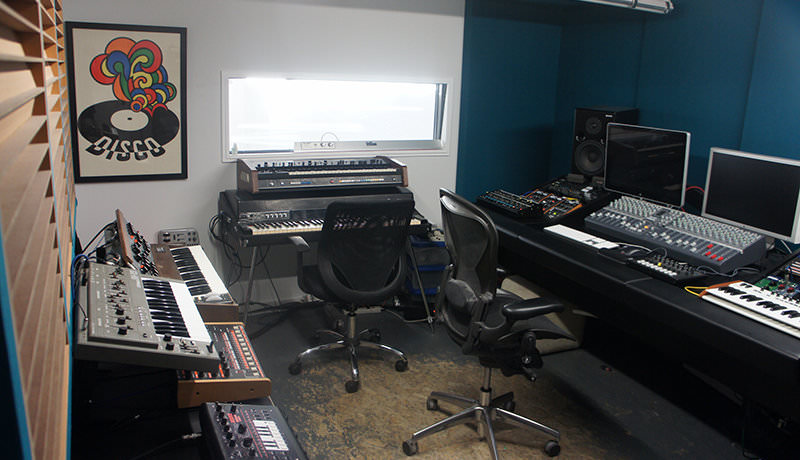 Berkson & What – My Studio
Dan Berkson and James What show us around the studio where they made their forthcoming debut album, Keep Up Appearances.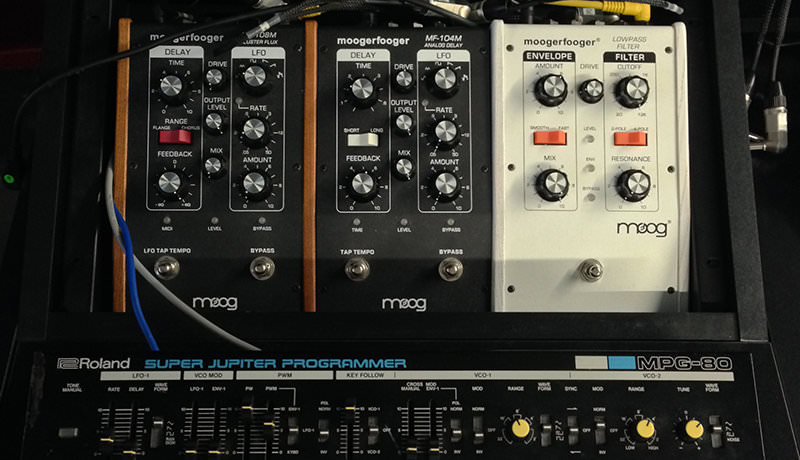 Desk Left
This is the left side of the workstation desk. At the top are two power conditioners. Also here you see the Roland MKS-80 and MPG-80. The MKS is another great polyphonic synth that we've used a lot. It's quite versatile, and it also has cartridges with presets so we can scan through a lot of classic sounds if we run out of ideas (Kid Nepro make some great presets for it).
On this side we have the first Moogerfooger chain (the second one is on the back table), and then the Moog delay has its own in and out and we mainly use it as a send rather than an insert.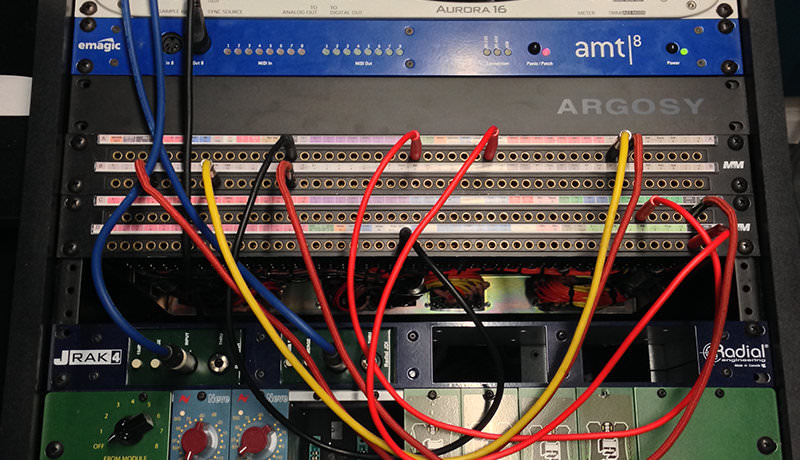 Desk Right
This is the right side of the workstation desk. Here you see the Lynx Aurora 16 converters and one of the AMT8 midi interfaces (the second one is on the back rack).
There is a Jrak with two DI boxes which are hardwired into the NEVE 1073lb Preamps. After trying out a bunch of 500-series preamps we decided these would be the best to get for a first stereo pair. They add a warm colour to things but can also crunch very nicely if you drive them. We're still hoping to fill the rack with some more of these.

Back Rack
Here are all the effects. We have two Roland Space Echoes. It's handy to have a couple for when one needs a repair or a change of tape. We use their spring reverb a lot too.
The DBX160 is the only compressor we have at the moment. Basslines, chords and single drum shots often go though here. We love distorting the Jomox 999 drums in the Neves and the DBX; you can hear that on tracks like 'Shadow Theory' where all the drums have really been crunched.
We also borrowed an SSL quad compressor for some of the recordings on the album. For example, the acid line on 'Make It True' (Seth Troxler is releasing the extended version of this track on his Play It Say It label…) is running through the Neve 1073lb then into the quad compressor and into the computer via the Xdesk channel.
The Ibanez AD-202 is another great analogue delay effect, although its delay time is very short. It has a great feedback effect you can hear on the outro of 'We Search For Answers'. Great flanger as well.
We have the Lexicon PCM42 digital delay, which is useful when you need a thinner sounding delay or some cool modulation, and also the PCM70, a classic reverb which we have on the desk as a send but which we actually mainly use when we're making synth FX. Otherwise, the projects use plugin reverbs.
And finally the Studio Electronics SE-1, a great Minimoog-style synth. It's really good for subs; most subs, especially on our older Berkson & What tracks on Poker Flat, come from here.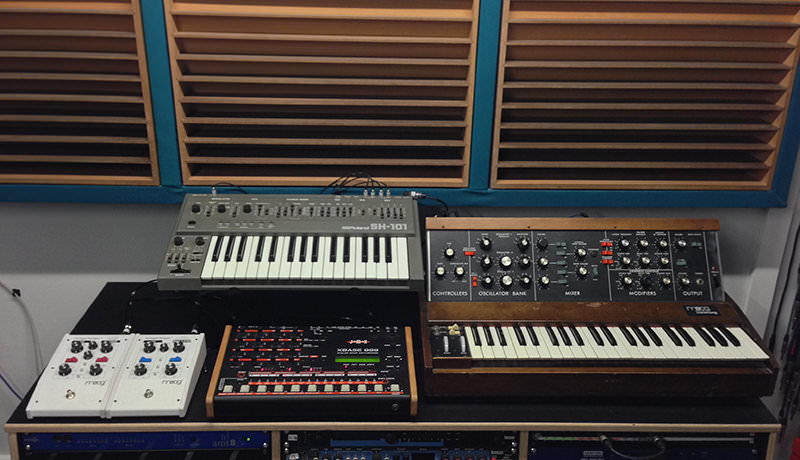 Back Table Top
On the back we have the second chain of Moogerfoogers, the Roland SH-101, Minimoog and Jomox 999.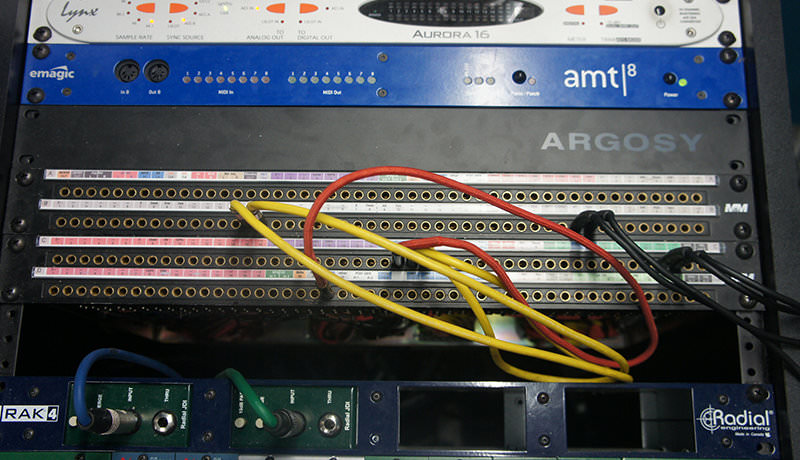 Patchbay
We spent a lot of time redesigning the patchbay to work with the SSL Xdesk and Xpanda. It's a much simpler setup than when we used the Soundcraft 6000 (which was out of service most of the time).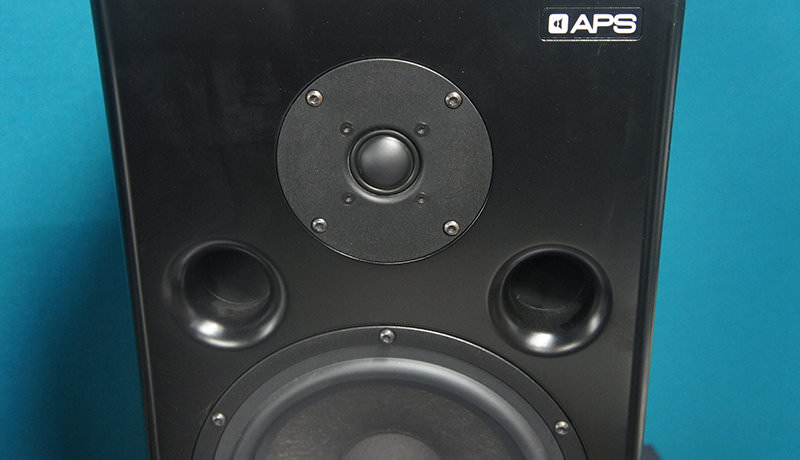 APS AEON Monitors
We used APS AEON speakers while making this album. It was an upgrade from using the Mackie HR-824 for years. It definitely helped having a bit more low end. Good value for money, for anyone looking to upgrade…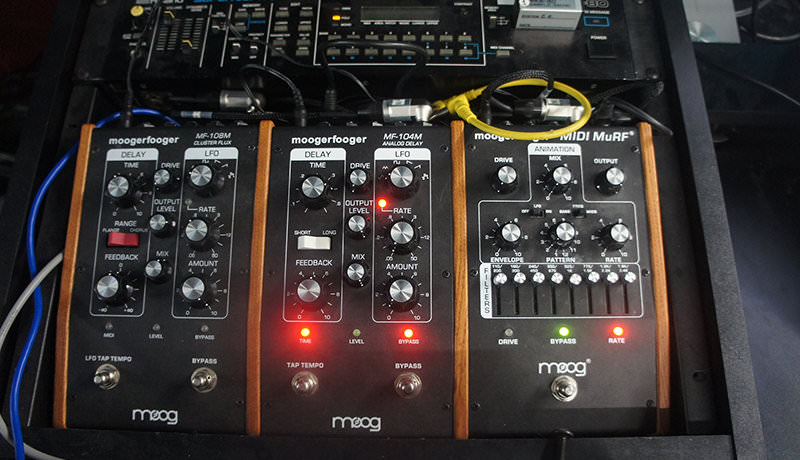 Moogerfooger Pedals
James visited the Moog factory in Asheville at the end of 2012. They were kind enough to give us an artist endorsement discount, so he came back with all the Moogerfoogers. This was just before we started working on the album; since then we've used these pedals on every single track of the album and it's really transformed our sounds… for the better!
The MF-104M (analog delay) and the MF-108M (Cluster Flux) are our favourites, for sure. We have one Moogerfooger chain on the main desk, another on the back table, and another for the delay set up as a send. We often play around with different pedal combinations in the chain.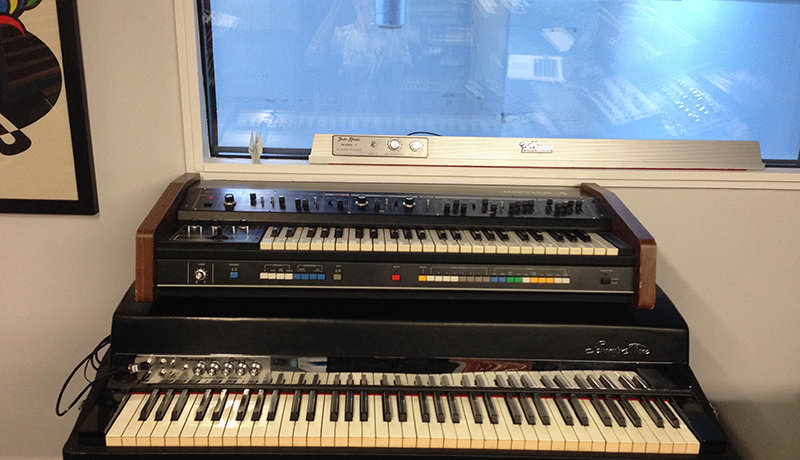 Fender Rhodes & Roland Jupiter-4
Certainly one of our favourite pieces of gear, the classic Fender Rhodes. This one is an early Mark I that has been fitted with a tremolo/preamp from Vintage Vibes that simulates the sound of the suitcase model. Nothing compares to the real thing.
We've used the Jupiter-4 a lot as well; it has such a rich polyphonic sound, so different from the more common Juno series. We've used it for bass, pads and sound FX. Our favourite feature of that synth is its random arpeggiator setting.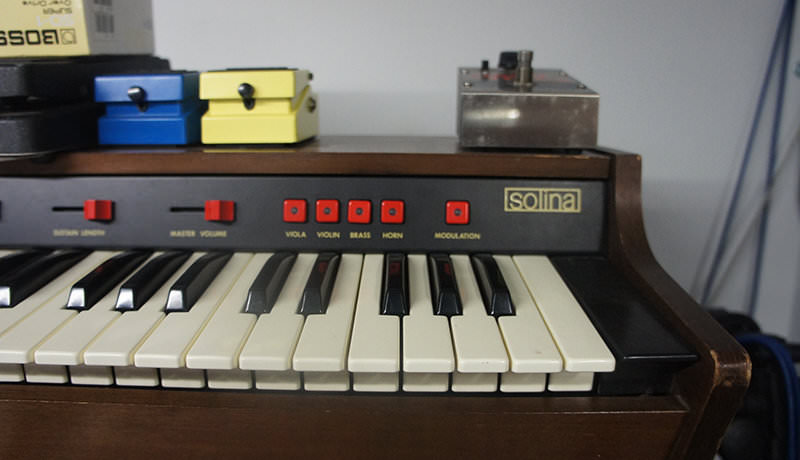 ARP Solina String Ensemble
Fantastic string machine that does one thing and does it brilliantly. Perfect for those high notes. It also caught fire once. Luckily we were around!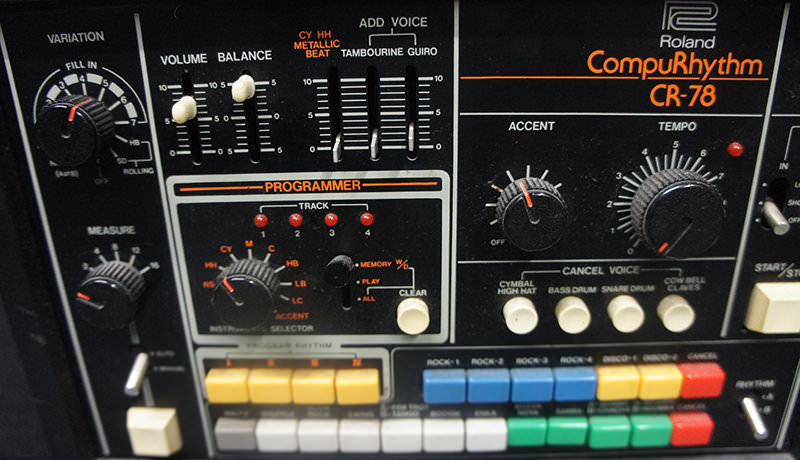 Roland CR-78
This and the CR-8000 are amazing early Roland drum machines that get used from time to time, especially for hats.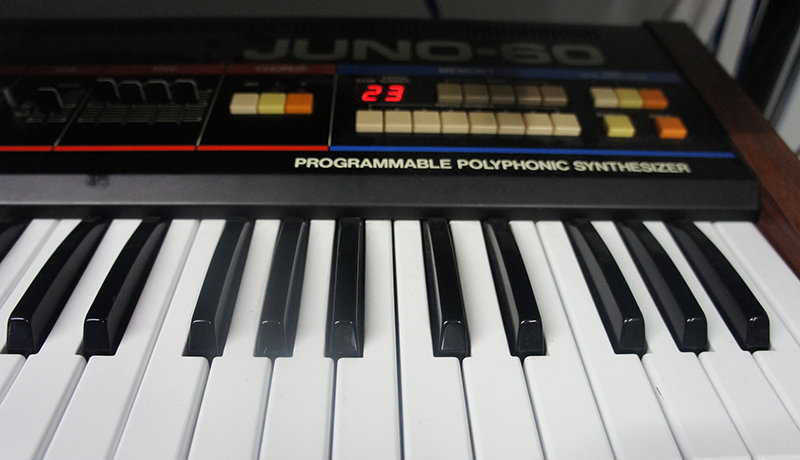 Roland Juno 60
This synth is a real workhorse that gets used for all types of things. It has that stereo chorus that sounds great on everything. On our album it was mainly used for short sequenced synths and a lot of ambient pads.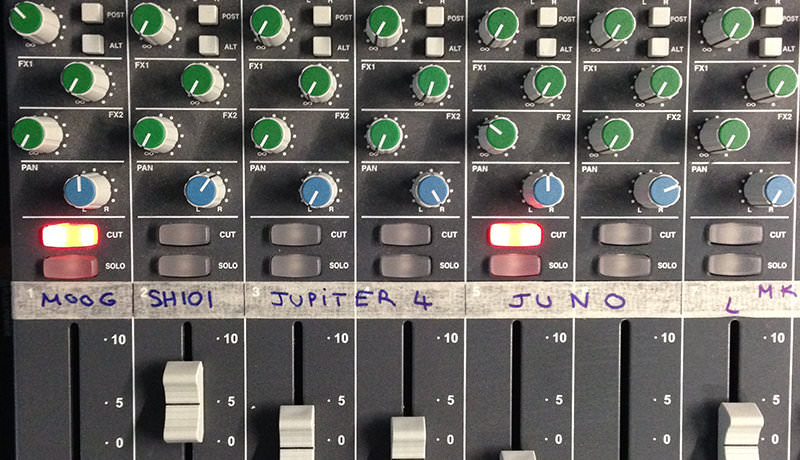 SSL XDESK Closeup
All the intruments run straight into the desk channels by default. We use the alternative inputs for all our effect returns and computer outputs for summing.
Berkson & What's Keep Up Appearances LP is out on January 26th on Modelmaker. Find them on Facebook.