"How are things going now? Faster and more raw and not that sophisticated of a sound." Madrid native Oscar Mulero on leaving a legacy, reexamining his sound, and the modern techno scene.
With his neck tattoos, patchy beard, and feathered black hair, Oscar Mulero looks like he'd be right at home thrashing an electric guitar in front of raucous rock festival crowds each weekend. Instead, he's been at the forefront of the Spanish, and then global, techno scenes for the past 30 years. Which maybe isn't all that different. But lately, he feels like something has changed, and not necessarily for the better.
Mulero's career began back in early '90s Madrid. After earning name recognition at Madrid's New World club, he opened a club with some friends called THE OMEN — no relation to Sven Väth's Frankfurt institution (Mulero wasn't even aware of Omen at the time). As his star began to rise, playing Birmingham- and American-inspired techno, he was booked at the third edition of Sónar in 1996, which helped launch his career internationally. Between then and now, he's played essentially every techno club and festival worth its salt, released dozens of EPs and a handful of albums on imprints like Tresor, Tsunami, Coda, Pure Plastic, Detroit Underground, and Main Out. He also launched two of his own respected imprints — Warm Up in 2000 and Pole Group in 2004. The former regularly releases both international and Spanish artists like Mark Broom, Svreca, Jonas Kopp, Jeroen Search, Cassegrain and P.E.A.R.L., while Pole Group (a Warm Up subsidiary) remains focused primarily on releasing tracks from Mulero's Selección Natural collaborators, Reeko and Exium, as well as Spain's Christian Wünsch, Portugal's Lewis Fautzi, and Mulero himself.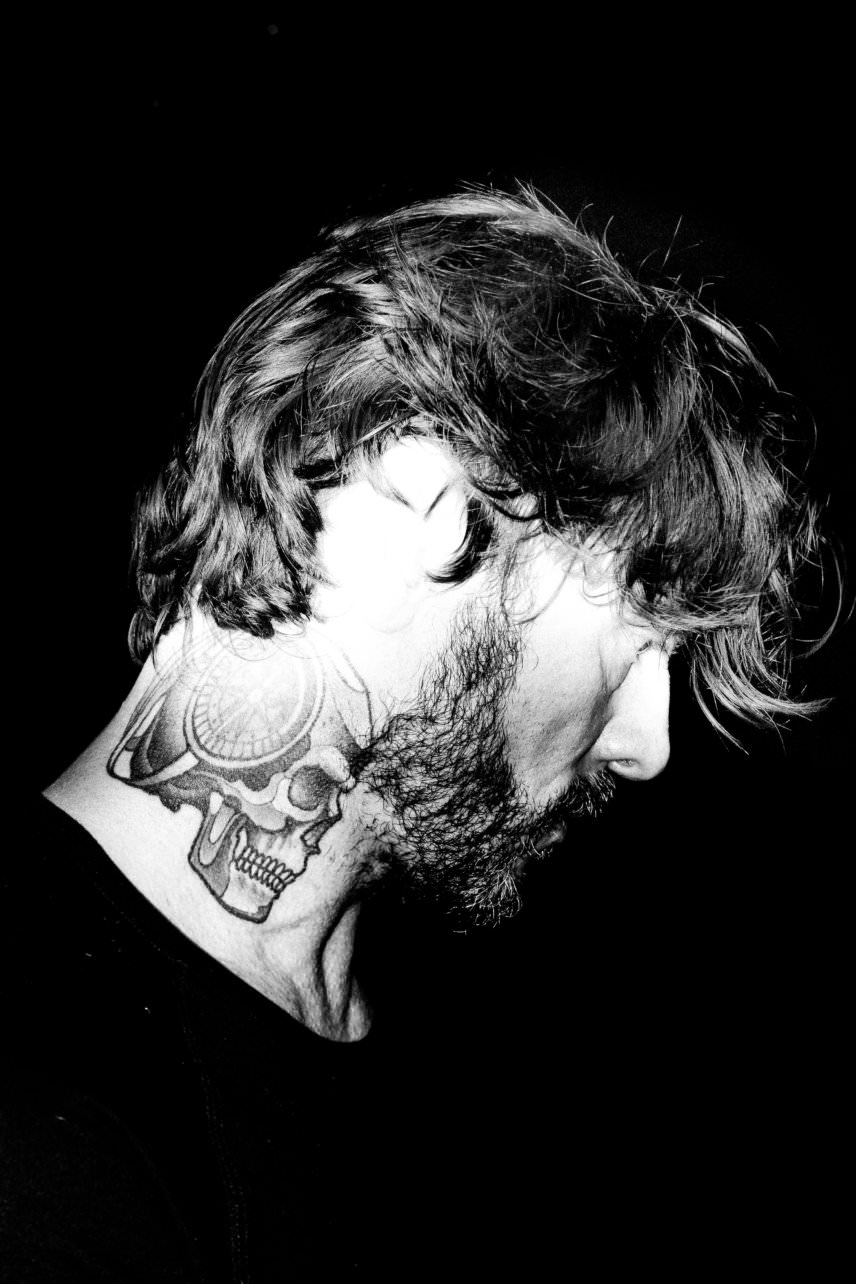 In that time, Mulero's sound has also changed, slowing in BPM, becoming less raw, loopy, and stripped back. Though his recent Opposite EP, and "Transparent Ray" in particular, signals a subtle shift back towards the styles he initially became known for. Which isn't to say Mulero is simply drifting with the wind — how he approaches changing trends in techno has been crucial to the longevity of his career. And through it all, his attention has remained attuned to providing a roadmap for the next generation of Spanish producers, while leaving behind a legacy he can look back on with pride.
In 2012 with Black Propaganda, you slowed down your in order to stay in touch with the modern sounds of the time. What do you think about the recent shift back towards fast, hard techno?
For so many years everyone was dancing to 130 BPM, and they probably just got bored with it. But I feel quite comfortable with the change [in tempo]. My new tracks — and actually the Selección Natural project — are moving in that direction. It's still our sound, but a little faster. But it's a cyclical scene. Before techno became popular again, we were coming from the slow, minimal thing. So probably in the next three or four years, people will slow down again.
So it's just the cyclical nature of electronic music?
That's it.
Some people think it's a reaction to today's politics.
That makes sense. For all of us who work in the creative arts — not just musicians, but photographers, movie directors, writers — whatever happens around you, it relates to what you're creating. Whatever's happening around my city and my life, it relates to how my music is gonna sound. There's a link between creating something and your emotions. Weather you're gonna sit in your studio and play white keys or black keys, it really depends on your mood. It really affects you. 
When you wrote Black Propaganda, you said it was connected to Spain's economic situation at the time. Has what's happening right now had an effect on your music at all?
Of course, that's a part of how my sound is changing. But also, me and the guys from Pole Group were talking like, "Okay, we're feeling comfortable with our Pole Group, [but] we're probably feeling too comfortable. It's time to move." How are things going now? Faster and more raw, and not that sophisticated of a sound. So this is important for us.
So your sound is shifting a little bit?
It is. It's always gonna be my sound — you can recognize my sound — but it's always gonna grow. It's fun. Like DJing also, pitching up a little bit and playing faster stuff, it's always good. I had a conversation at Voltage Festival in Belgium a few weeks ago. One of my colleagues said, "Oscar, I'm really afraid about how techno is looking these days because our music is gonna be completely out of the game." But I said, "We've been here before. It happened with the minimal thing, we just need to realign our sound a little bit." This means you are alive. If you keep on doing exactly the same thing over the years, you're gonna feel dead, in a musical way. It's important to look at change not from a point of view of fear.
Instead of being worried that the sound is going to pass you by, or that you're being a copycat because you're following trends, you just have to look at in a different way?
You just have to take some elements, like faster BPM and some of the elements, like the raw, less sophisticated sounds, and apply those factors to your own compositions. You don't need to completely change, like, 'Oh what happened to Oscar Mulero?!' But if you want to get close to what is happening to techno these days, you can look at that from a different point of view, taking those factors and using them in your productions and compositions.
As a producer, it seems like you need to be really secure in your own sound if you're going to try to adapt to trends.
Exactly. Look at Luke Slater. If you look at his LSD project, or his latest releases — okay, it sounds modern, but if you listen to his old Peacefrog releases, it's the same spirit. It's still Luke. And he's doing amazing, he's unbelievable. Behind the decks, he's faster and sounds different, but the spirit is the same. That's the key for me. Just keeping yourself alive through constantly changing. Of course there are people that completely changed from what we were doing in the '90s, and they seem to be even a different person these days, but you don't have to do that.
How exactly do you do that? What is it that keeps you anchored to your own sound without getting lost in the cycle?
I don't know. I think over the years, this has been the most difficult thing, to learn my own sound. You listen to my last album, it's this electronica, IDM, experimental thing. But you can still recognize me. So, probably the way you mix, the sounds you use for your music. And then, like we were talking before, I'm writing tracks with faster BPMs, but all the textures and elements I use are my own thing.
So it's how your produce, the textures and sounds. But is there also something more personal to it?
You can compare it to a DJ set. When you see Jeff Mills or Surgeon or me playing, all of us have our own way of playing. Our own transitions. We can be playing slower, faster, darker, whatever, but it's still having your own touch. I think it's the same thing with producing our own music. All of us can be using our own rhythm composer, we can use the same synths, but each one is giving it their own style.   
Something is going wrong. These days, everything seems to be mixed up. It's gonna crack at some point. It doesn't make sense mixing so many different techno styles.
As someone who's been involved in the international techno scene since its earliest days, what's your take on the modern techno scene in general?
Something is going wrong. These days, everything seems to be mixed up. It's gonna crack at some point. It doesn't make sense mixing so many different techno styles. It should be two different worlds. It's getting more and more difficult to be in the same environment when you're in a big festival and you're playing with so many types of techno — really commercial techno mixed with underground techno — and this is going wrong. Okay, it's a festival, lots of DJs playing, but sometimes when I'm playing I have the feeling like, does it really make sense?
Why do you see mixing mainstream techno and underground techno as a problem?
It's completely different. I don't think someone who likes commercial techno is going to understand what I'm doing. It can be frustrating playing a big festival in front of like 7,000 people but nothing is really happening. I've experienced this like two or three times this summer. There's nothing you can do. Of course the people are free to enjoy what they like to enjoy, but what's the point of playing my music after someone who plays like 147 BPM and he's dancing more than the people on the dance floor. My music is not gonna work. Of course you can dance as much as you want and play whatever you want, it's absolutely fine, I totally respect that — really, I have no problem at all with it — but it's two different worlds.
Do you still have a close connection to the Spanish techno scene?
Of course. There's a lot of hype around Spanish techno DJs who are recording for labels abroad, playing everywhere, like Kastil, Endplate, PWCCA. They're doing amazing music. But the clubbing these days is going so slow.
You said in 2011, "It's important for me to release music that I think will help my country grow up." Is that still important to you?
Yeah, leaving a legacy. I think with Pole Group, we're reaching that point. But we've been working on this for about five or six years, and now people are following that path. There's always new, talented people doing good music. But it took us a while. And that's a beautiful way of thinking. But that's why this year we have to think about moving again.
Leaving a legacy is really important to you.
It's really important. I'm pretty sure it's the most beautiful thing about having a label and releasing your own music — working on what's going to be your legacy for the next generation. Leaving a path for people who want to approach [techno] like this, this is the most important thing. It's a big responsibility, but it's so beautiful.
Oscar Mulero plays Dockyard Festival at ADE on October 19th, 2019. More info here.
Chandler Shortlidge is a dance music journalist based in Berlin. Follow him on Twitter.