Supported by


---
In part two of our series – The Business of Music – in partnership with iMusician, Attack spoke with John Powell, President of AlphaTheta Music Americas Inc. (formerly Pioneer DJ), and Lars Schlichting, Director of Product Planning. DJing and its associated culture are changing rapidly and Pioneer DJ, as the market leader in DJ equipment, has a significant influence on how the culture develops. We discussed this advantage with them, the challenges ahead and how they adapt to growing competition.
A DJ once lugged records to the club, picked one out, found the right groove amid the chaos – a turned cheek to an abundance of sleeves scattered across the booth – and mixed in the next track. In 2020, tracks can be picked out from the cloud on the fly with Wi-Fi capabilities built into the hardware. We're looking at a time of cloud DJing in a new, data-driven industry causing concern among DJs who say this could one day dull the creativity of their culture, causing a drop in 'fundamental skills', with recommended tracks and playlists making it all too easy to move away from traditional digging for experimental selections that provide the twists and turns in a set.
Pioneer DJ's WeDJ IOS and android app, integrated with Beatport's answer to the streaming demand, Beatport LINK, is aimed at the beginner and amateur DJ. However, September's update of Pioneer DJ's Rekordbox DJ software – a fully-fleshed version built for professionals with 'all the bells and whistles' – introducing integration with both LINK PRO+'s 'locker' technology' and Soundcloud Go+, and the probability of their next CDJ having the same technology, is what has spurred murmurs of doom and gloom among DJs.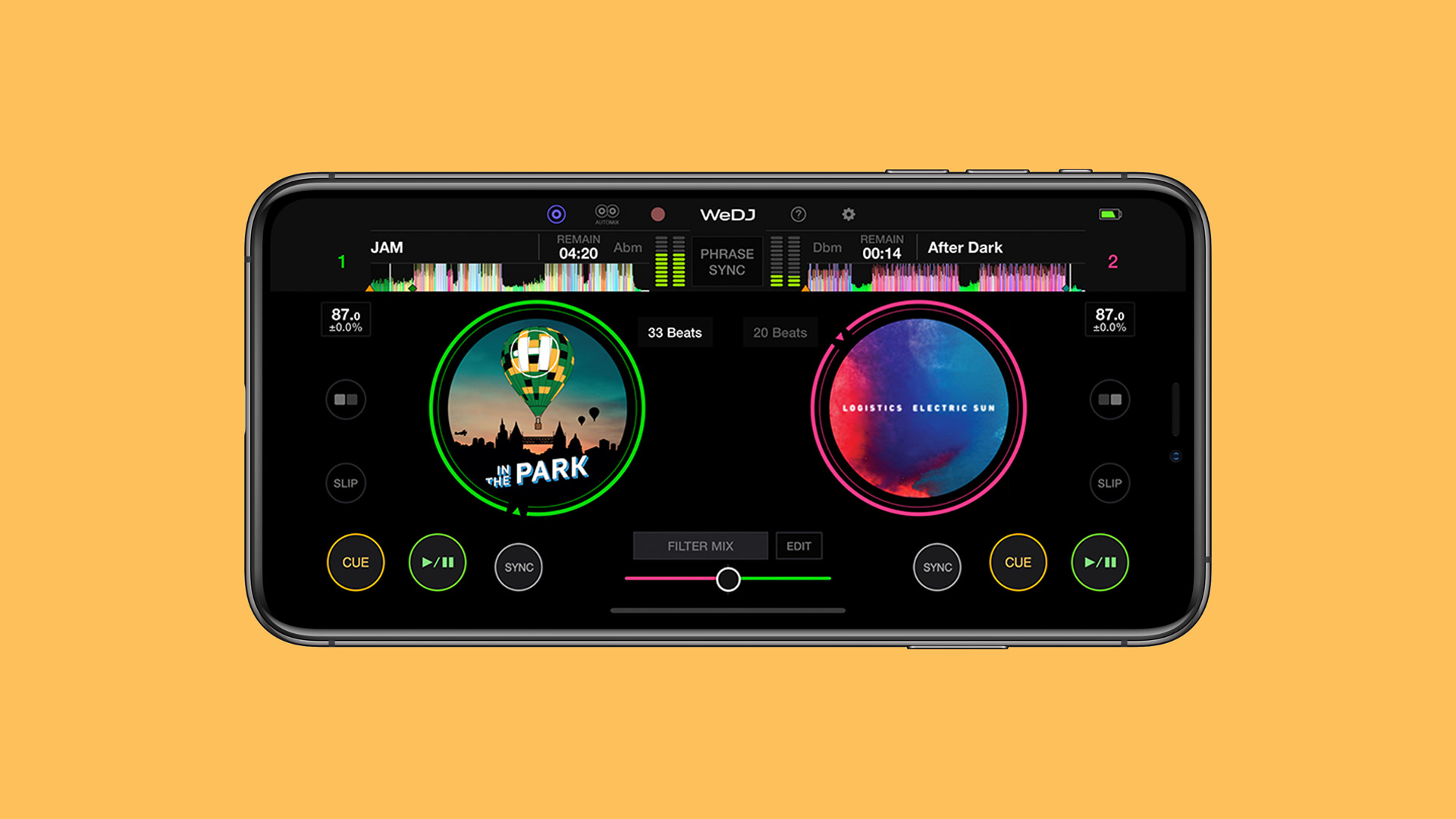 "This kind of criticism always comes up," says Lars Schlichting, Director of Product Planning at AlphaTheta Music Americas Inc. "Sure, it makes it easier because you can just grab someone's playlist they already created but in most cases – and with most audiences – it's still going to matter. It's still going to count that you put in the effort to find something different."
"There have always been top 10 lists for the last 20-30 years, people joining record pools, even from back in the vinyl days. They'd get music for free from the labels they wanted to push but I don't really think of that as a problem, especially if you're a music collector and you have a vast library. There are only so many you can remember but there might be a track from eight years ago that fits the song really well and it could make you a better DJ."
"I don't see a downside to it," president John Powell adds. "Having streaming is yet another tool that would help with creativity. We give DJs more tools to be as creative as they possibly can."
"Streaming is just another way of getting music. I think anyone performing would know their tunes well. It's more for the mobile [DJ] who has their 200-300 songs. Someone requests something they don't have and with streaming apps, they can say 'oh I got that right here'."
"I hate to say ever but for the near future in large scale events, it's too unreliable if the WiFi goes out. But probably for the mobile DJs, that's certainly relevant."
"But I do think that eventually, the touring DJs will also gravitate to it because it's just really convenient," Lars adds.
So, as it stands, streaming is simply an alternative way of buying music. Soon, it will be the main way for DJs, with the physical record a forgotten part of history for many. Downloading MP3s, even, is already an alien concept to a whole generation.
Data is the oil of the 21st century.
How could it specifically affect DJing? Well, if Pioneer DJ were to build streaming functions into their own hardware this could have the potential to cause a seismic cultural shift further along the line. Streaming opens up the floodgates to a sea of invaluable data; data that could prove useful to labels, managers and more: Being able to see who plays a track and where could shape how an artist is marketed, where they're going to tour next or even how their songs are made to suit their exact audience. And that's sure to switch things up.
An abundance of available data in electronic music and in the general world of DJing also makes it easier for artists to have a fair share of royalties – a problem Pioneer DJ wanted to 'help solve' with their KUVO technology, launched in 2014. Although KUVO couldn't get all nightclub owners on board with its community, making it harder to see a fair representation of information, the future once again may now look promising for the fair distribution of royalties in underground genres.
"Data is the oil of the 21st century," Lars explains sagely. "With KUVO we realised how powerful this data can be. A management company or a booking agency knowing that an artist you represent is currently blowing up in a certain country is really powerful data. Currently, it's not that visible. Sure, all of a sudden you see your downloads go up but you don't necessarily see where they are coming from. It's data that can be utilised by the artist and their teams."
"One thing that we were trying to contribute to solving is the fair distribution of royalties that are being collected so that's something that I really hope can one day be solved. Currently, the way the royalties are doled out are pretty much mirroring terrestrial radio play, but if a song is really big on the club circuit it may not translate into radio so as a result the more underground artists are underpaid while the Rihannas and Ariana Grandes of the world are probably being overpaid. It's a shame that with all the data available the problem still hasn't been solved."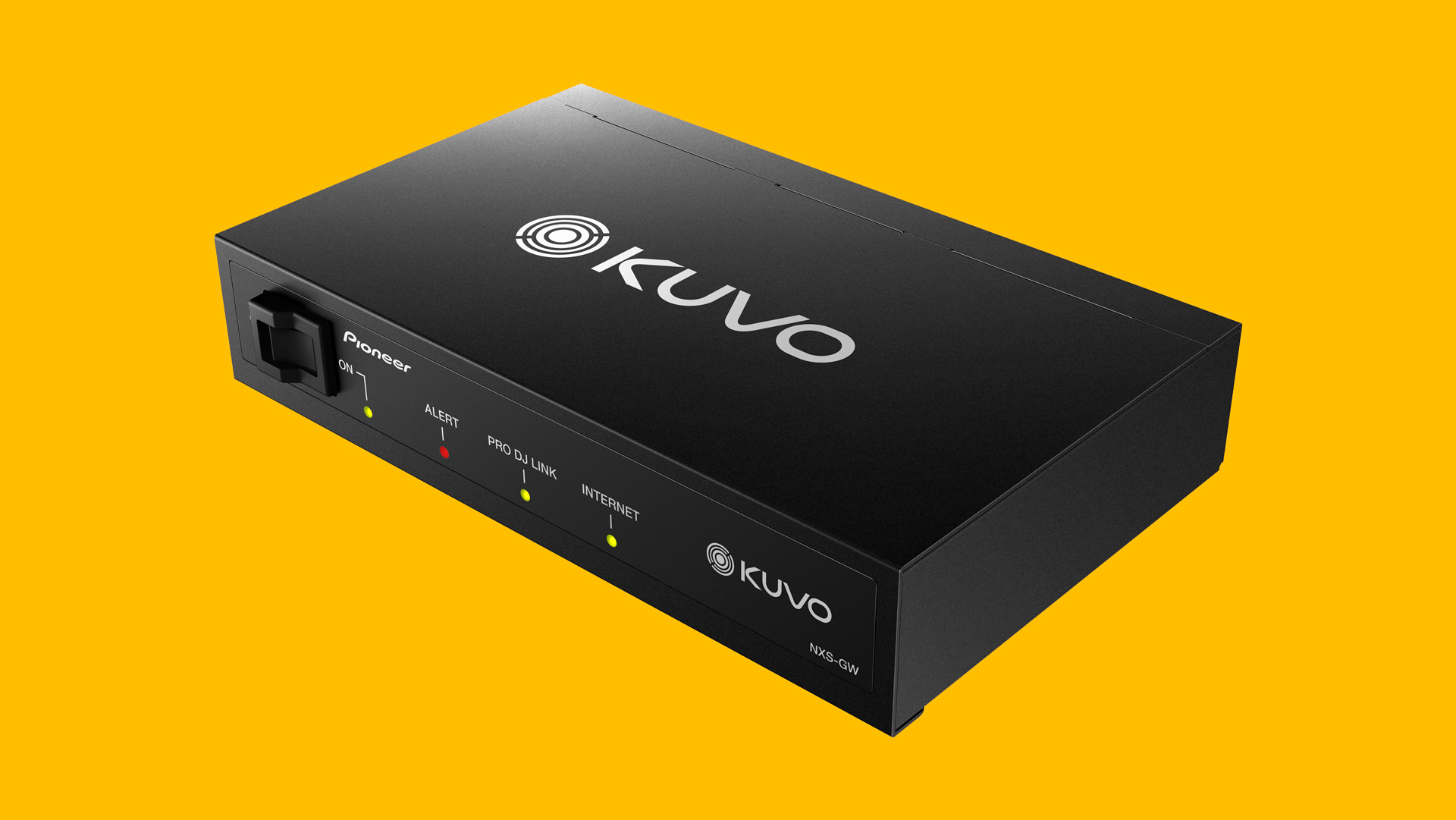 Everything's up in the air, literally, but it's time to start thinking and discussing the mysterious future of DJing because it's set to evolve rapidly. The shape of the DJ industry will soon be in the hands of those with the data, whether you see that as a dystopian demise or a cause for celebration. Pioneer DJ certainly see the benefits, both creatively, culturally and economically.
DJ culture truly has a vast and fruitful horizon. While some may bite their nails at the thought of advanced technology destroying DJ culture in some dystopian future ruled by robots, Pioneer DJ brush off these comments. They're determined to make things easier for the DJ, giving them tools to go the extra mile and unlock all potential creative avenues.
So, the probability of Pioneer DJ's next player having Wi-Fi abilities is high but for Denon to have already taken that first step is a blow. Pioneer DJ however, insists their quality will always be the best, having their products 'properly tested', selling 'products that DJs can rely on' – even if they are released a little later than their competitors.
Pioneer DJ's closest competition, Denon, whose slogan was fittingly rebranded as 'change your rider' in 2017, foreshadows a possible future where Pioneer DJ's dominance won't be what it is now. Will they always be the dominant force or are the promising smaller companies around them going to balance out the market share?
"We have always had competition. Companies like Denon DJ and Rane have been around for a long time. Our market share has been steady for years and considering recent strong releases like the DJM-V10 and XDJ-XZ, and, although we can't comment on unreleased products, what we have in the pipeline, we don't anticipate this changing."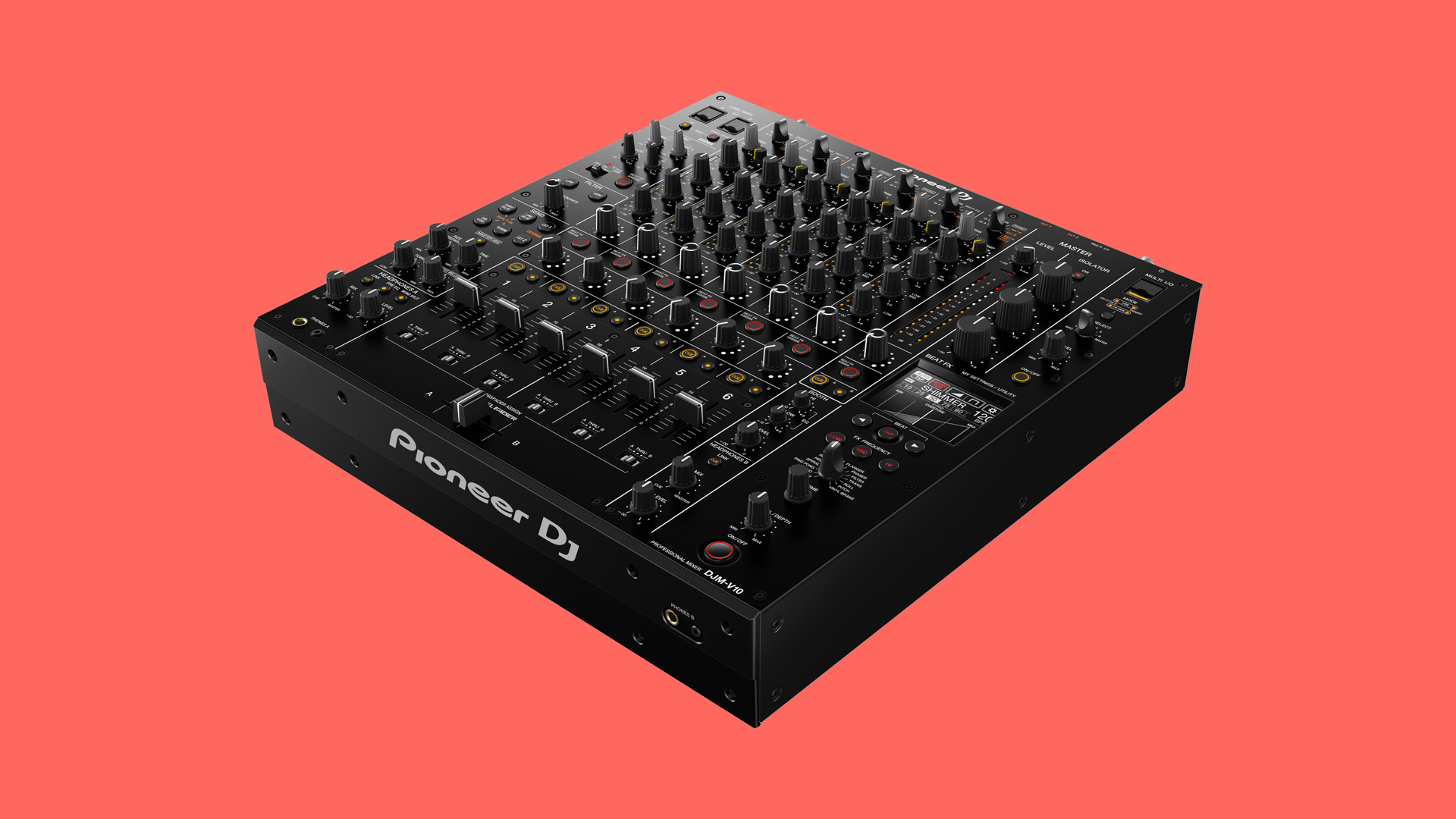 "It's extremely gratifying to have this kind of market share," Lars says, "because there is so much effort that goes into crafting these products. It takes years to develop a product and years and years of listening to customers, whether they're leaving comments on our forum, calling us or top DJs that we have meetings with at events like Miami Music Week. We are in this as a result of listening to the customer and I receive texts on the weekend like 'hey I just had a thought, an idea, and we're trying to put all that into these products and I think that's why we've ended up where we currently are. We certainly didn't start out with that market share."
"We have about a 60% market share," John adds. "Obviously it's fantastic but you've got a target on your back and everybody is gunning for you. We pretty much have a product for every conceivable need. How many branded things that have never been done can we do? It's a natural progression as the industry continues. It's hard to truly find something unique so our objective is to look and ask ourselves 'how can we help a DJ be more creative and/or more efficient in what they do?' The pressure is on to maintain it. It gets harder over time."
if a song is really big on the club circuit it may not translate into radio so as a result the more underground artists are underpaid while the Rihannas and Ariana Grandes of the world are probably being overpaid.
There's a product for every possible need so far, but with the company's introduction of their TORAIZ instruments, the TORAIZ SP-16 Professional sampler, TORAIZ AS-1 Monophonic analogue synthesizer and more recently the SQUID sequencer designed to be used in a hybrid setting in the club – not forgetting their DJM-V10 mixer, shows they're nowhere near the finish line in DJ innovation.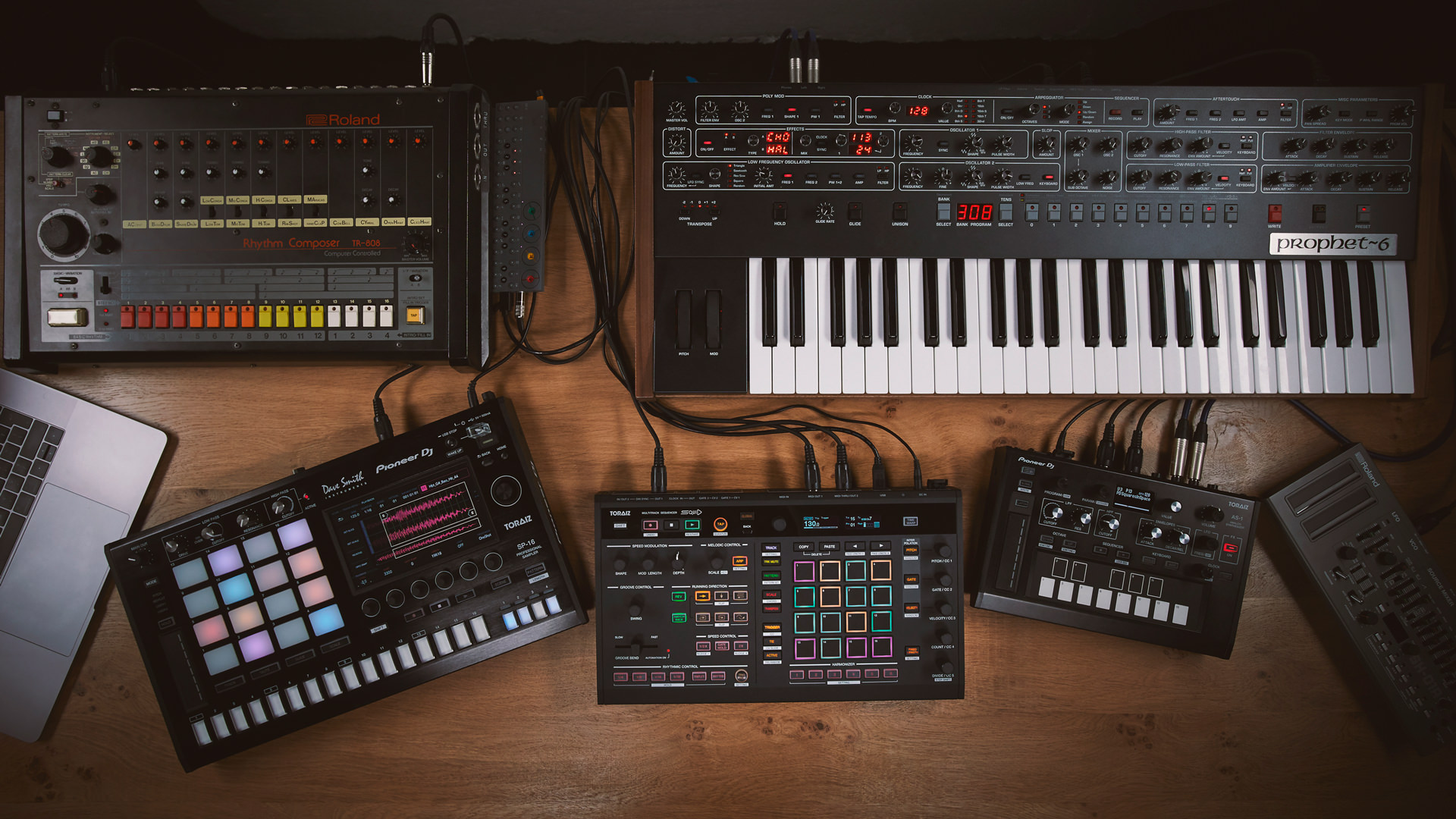 "It's a really exciting time," Lars enthuses. "When I started DJing it was just two turntables and a mixer. Since then we've come so far. "People want to move away from two players and a mixer, they want to add a live element and that's really exciting for us – to drive this kind of integration forward. The DJMV10 makes this much easier. It's the first DJ mixer that has a compressor on the channel strips so if you are connecting a raw drum machine and you're trying to mix it with a fully mastered track, now you can add the compressor and it evens it out."
There was a time where similar doom and gloom comments were made about the equipment we use now, and while yes, we have the cake throwing CDJ button-pushers among us, for every 'sync and sit back' DJ there's a Carl Cox pushing the most advanced hardware to its limits. Wizards like these with yet more tools in their artillery won't let culture fade into the cloud.
Get Distributed and Save With iMusician
Attack has partnered with iMusician to offer our readers a 20% discount across all iMusician services. To redeem the discount use code ATTACKMAG when using iMusician. Learn more.
Supported by

Founded in 2007, iMusician Digital is a digital music distribution provider serving over 100,000 independent musicians and labels. From heavy hitters like Spotify, Apple Music, and Amazon, to genre-specific shops like Beatport and Traxsource, plus popular regional shops around the world, we make it easy for you to get big globally, no matter where you're from. With our flexible pricing, no annual renewal fees, and real human support by email and phone, we make it easier for you to become more financially sustainable, so that you can make more music. It's as simple as that…

About this content.