Two entertainment giants partner to shape how we might consume music in future.
At IMS this year, there were several divergent trains of thought. The first is that dance music is very quickly returning to normal and in particular, the live sector is quickly regaining its feet.
The parallel discussion was the rise of Web3 and its multi-touch points. Catapulted into our consciousness during the pandemic, IMS dedicated a whole afternoon to it. It's here, it's here to stay and it will pay to know about it.
You might be forgiven for thinking that both options can't work together. How can live music be digital? However, as the world continues to morph, there is great change on the horizon where hybrid performances and blurred realities combine. Over the pandemic, the demand for live streaming was clear and now as we reconvene, there is a hunger to combine all these exciting new developments.
Beatport and Microsoft are at the forefront of this discussion. The former will need no introduction to Attack readers having been a mainstay in dance music since their inception. Microsoft on the other hand is a newcomer to the music industry. Whereas their main rival, Apple, has shaped (or helped destroy depending on who you ask) the music industry, Microsoft has not dabbled in the music sector. For an industry that's worth $21bn in 2021, the allure is clear.
At IMS, the two firms showcased their impressive Originals2 partnership. The collaboration was launched in November 2021, with a remote B2B performance featuring Jamie Jones and Loco Dice. The Hot Creations star played in Miami while Loco Dice played in Berlin, B2B and in real-time. It's an impressive bit of technology, powered by the touch screen laptop-tablet Surface2 by Microsoft.
We definitely expect to see a huge uplift in people wanting to play tracks with their friends and fellow DJs who may be in another part of town, or even on the other side of the world.
They achieved this using Beatport DJ's new feature, Party Mode, which enables up to four DJs to collaborate in real-time from different locations using the touchscreen on Microsoft Surface. This opens a whole new paradigm for in-person and hybrid events. You can also let up to 100 viewers witness the virtual B2B live within the web browser app. They won't spill your drinks either.
Furthermore, Surface2 with its excellent touchscreen, allows for Ableton Live to be controlled without the need for a mouse. It's like having a Push2 on your laptop-tablet and with the performances we watched, appeared to work seamlessly.
While at Destino, we spoke with Microsoft's Chris Beeby and Beatport's Ed Hills to learn more.
Attack: Let's talk touchscreen, it's only marginally adopted by producers and DJing. Is that about to change with this collaboration? Is that the aim?
Ed: We believe it's critical that technology hardware + software keep innovating with frictionless experiences, thereby empowering the artist community to create without borders. As we think about our role as a technology partner and the future of the electronic industry, we envision tools like our PixelSense touchscreen unlocking greater collaboration and creativity in today's music ecosystem with lower barrier to entry. The response to date from our Beatport partner artists has been overwhelmingly positive.
Chris: I think this is just the beginning and this technology will continue to grow and evolve and offer new and exciting ways to create, collaborate and perform. We want everyone to have the ability to play and enjoy music in a creative way and the DJ Web App + touchscreen is an amazing experience with a low barrier to entry so anyone can just have fun and explore and create, whilst the more pro DJ can prepare for sets and dig for tunes in an entirely new and much more involved way.

With the launch of Beatport Party Mode, do we expect more and more DJs to do remote B2B?
Ed: Yes, this tech has the ability to connect both professional and at-home DJs in a really groundbreaking way. We definitely expect to see a huge uplift in people wanting to play tracks with their friends and fellow DJs who may be in another part of town, or even on the other side of the world. The Chat feature enables users to simultaneously communicate with each other live whilst playing tunes and mixing together, making for a really rich and fun experience.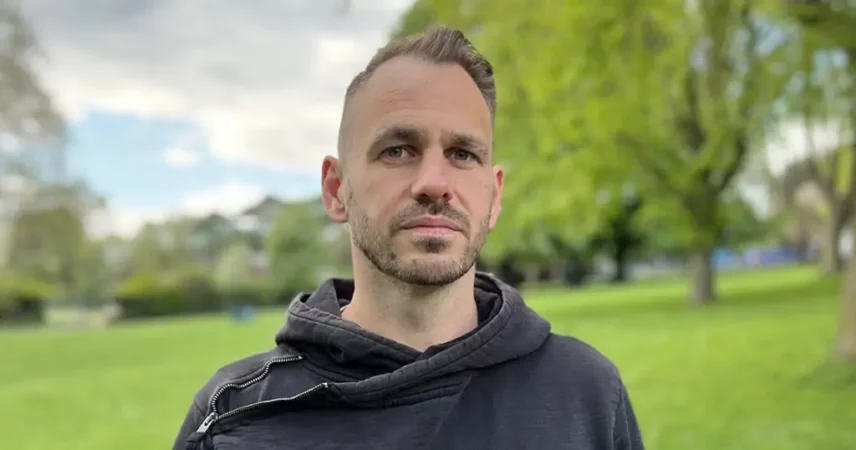 When can we expect another B2B like that?
Chris: Our partnership with Beatport, which first kicked-off in November 2021, was created with the goal of empowering the global music community on an evergreen basis through our shared commitment to technology and music education. B2Bs play a vital role in illustrating our vision around the power of collaboration, but we can't share any future plans just yet. Stay tuned.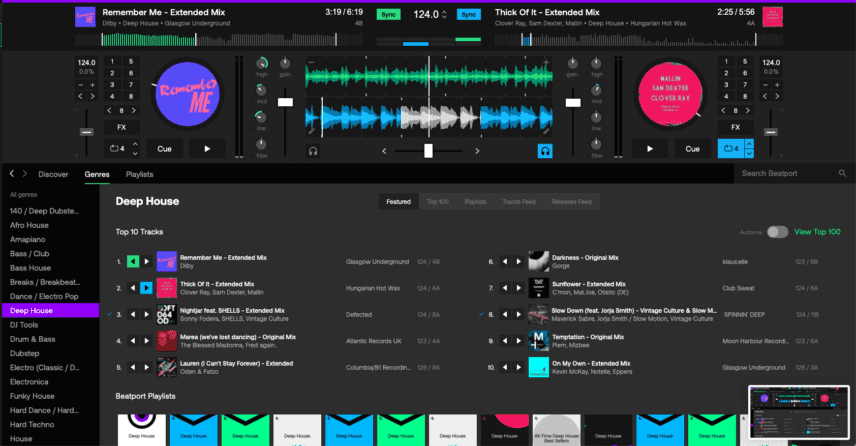 It would seem Web3 can certainly harness the Party Mode technology. Is that in Microsoft plans?
Chris: Microsoft and Beatport planned this partnership with deep hardware and software alignment in mind, so our product teams work closely in mind. We can't share any future plans at this stage around Web3, but stay tuned.
B2Bs play a vital role in illustrating our vision around the power of collaboration.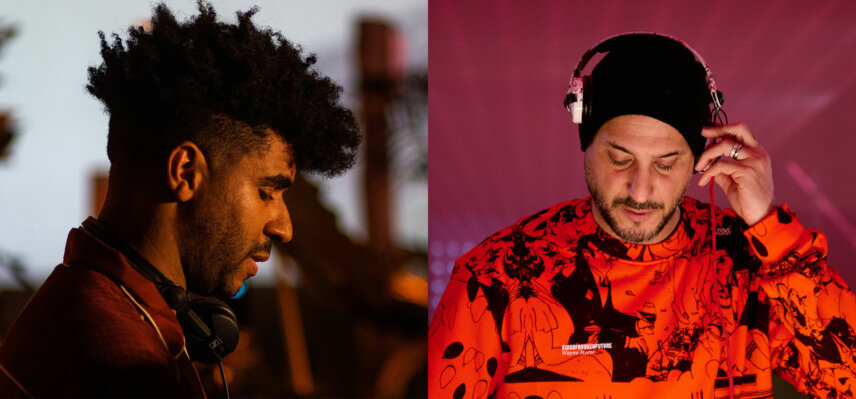 Microsoft's big competition had been a mainstay in the music industry. Is Microsoft about to enter the sector but in a separate lane?
Chris: Microsoft's mission is to empower every person and business to achieve more. As such, we have always supported creators around the world that are changing their communities and inspiring their fans through music, art, design and innovation. This editorial resource is a great example of previous initiatives that fuse music and technology, showcasing that music has always been a priority passion point for Microsoft. Our partnership with Beatport further deepens our efforts to empower the global music community through best-in-class technology experiences.
What was it about the two companies that appealed to one another?
Chris: More than anything, shared cultural + brand truths and a firm commitment in putting technology and community at the forefront of everything we do. Constantly aspiring to push the boundaries in highlighting original and differentiated experiences that could empower artists and producers everywhere.
Who won the remix competition?
Chris: ShiShi, D'Jessique, Casis, + Zakente. You can see all the winners on Beatportal.
Watch the full Beatport x Microsoft Originals² Compilation
Find out more about Beatport DJ Party Mode.
Find out more about Surface2.