Stepping out of her comfort zone, from Japan to the US, Momiji Tsukada, aka Qrion, has had to battle significant barriers in her career. For this month's feature interview, we caught up with Qrion to talk house, deep house, inclusivity in dance music and her new album.
Navigating the music industry's nepotism is daunting for emerging artists. From schmoozing with record company bigwigs to making connections in the bowels of underground clubs, new acts quickly learn that success is just as much about who you know as it is about the quality of the music.
Now, imagine networking in a foreign country where you don't speak the language. Such was the position of Japanese DJ and house producer Momiji Tsukada, known professionally as Qrion, when she landed in San Francisco in 2015. "I wasn't able to speak English at all back then," Tsukada says of her first months in the U.S. "But we don't need words. We just need music to connect."
Tsukada's music spoke for itself. Her delicate brand of house, often augmented with lo-fi beats and aqueous piano hooks, quickly caught the attention of Above & Beyond's label Anjunadeep. Six years after her pan-Pacific transplant, Tsukada released her debut LP, I Hope It Lasts Forever, via Anjunadeep.
Tsukada began work on the album prior to quarantine, but when the world shut down, she struggled to continue. "All of a sudden, things were locked down. I had no shows and no inspiration." While paying the bills with unemployment checks and revenue from livestreams, Tsukada sat in front of her computer for six months before landing on a sound inspired by her hometown, Sapporo, and her childhood memories.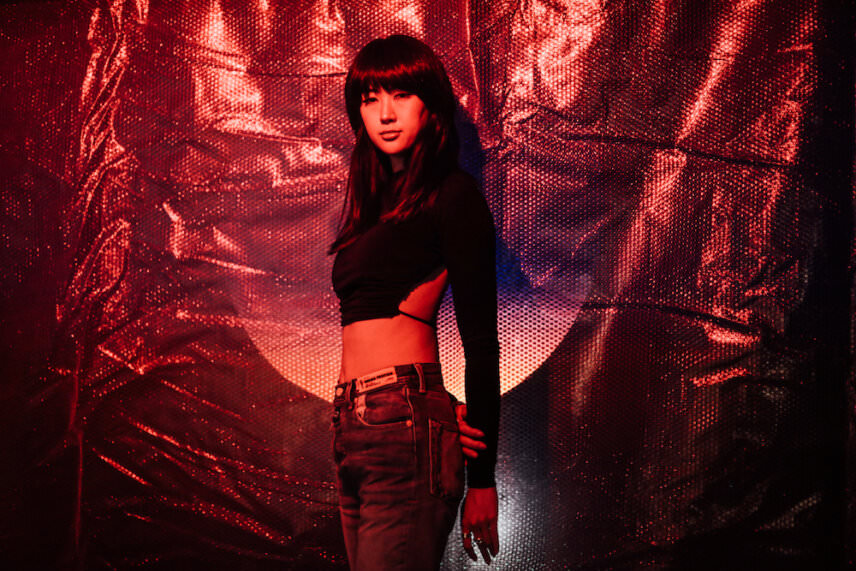 I wasn't able to speak English at all back then," Tsukada says of her first months in the U.S. "But we don't need words. We just need music to connect.
Listening to the album's 12 tracks feels like going on a helicopter tour of Sapporo. A delicate synth and airy piano hook open 'Maybe It Was Already Here', like fluffy snow landing on Sapporo's mountains. '11-11' floats on ethereal vocals and a beat-laden with hi-hats, taking us through downtown Sapporo's swankier quarters.
It makes sense that 'I Hope It Lasts Forever' rides on hometown nostalgia. Tsukada was unable to see her family for over two years during quarantine and thought about them every day. "Mostly home my family and the memories of my childhood inspire me since I was stuck in this house for a whole year," Tsukada says of her time in quarantine. "[The album] sounds lonely and sad. And I wanted to make it sound cold to replace my hometown."
But like any good album, I Hope It Lasts Forever is varied in sound and emotion. 'Proud', which samples Deniece Williams' 1983 'I'm So Proud', is more conducive to dancing, with an infectious beat and bouncy synth hooks. Williams' original chorus "I'm so proud" serves as the song's backbone and becomes Tsukada's mantra. "I'm no big artist. I have to learn and practice many things. But I feel proud that I decided to stay in the U.S. during the pandemic instead of going back," Tsukada says.
Japan is as integral to Tsukada's career as it is to her personal life. Her father was a concert pianist and sparked Tsukada's interest in music while she was still young. "He often played for me, and showed me original songs he made. So I was already so curious about the music industry and all that stuff," Tsukada says. "I actually have VHS footage of me and him playing piano together. I watch it when I feel sad, Tsukada says. "He inspired me to add melodic piano to my tracks."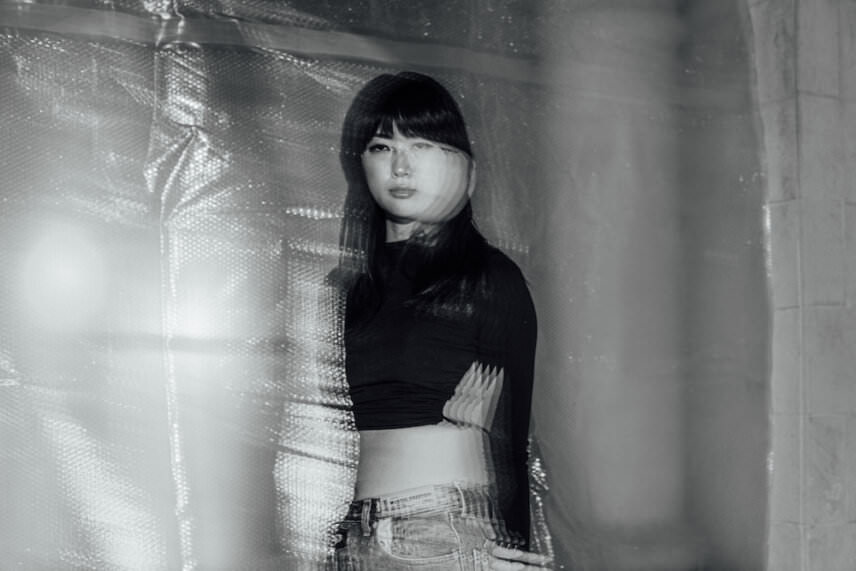 While other teenagers were listening to Japanese idol music, Tsukada sunk her teeth into Knife Party, Skrillex, and Japanese rock bands. These artists informed her earliest music, which she created using the app Nanostudio.
Tsukada began posting her tracks to Soundcloud with no intention of making it big, but her music piqued the curiosity of a local netlabel, which booked her for a show in Sapporo. Soon Maltine Records, a Tokyo-based netlabel, was booking Tsukada for sets in Tokyo.
Tsukada was 19 years old when she played her first set in Tokyo at Womb nightclub. "I was so nervous, and my set was not danceable. It was more ambient, experimental stuff. So people were just almost like, staring at me." But Tsukada was booked for more sets, and in 2014, she collaborated with Canadian producer Ryan Hemsworth.
The pair put out 'Every Square Inch', an ebullient track driven by wispy vocal pops. Hemsworth introduced Tsukada to more U.S.-based artists, and soon she was invited to play San Francisco's Public Works and the after party of the Game Developers Conference. "The first show up Public Works was just so great. And I was so impressed with how people enjoyed my set, even though they have no idea who I am," Tsukada says.
I had some experience that people look down on me because of my identity, especially at the airport.
As her career gained momentum in the U.S., Tsukada decided to move west. She relocated to San Francisco in 2015 without speaking a lick of English and forced herself to learn the language by living with American roommates and engaging on Twitter in English. Cultural and language barriers inundated her everyday life – even ordering at a restaurant proved difficult – and Tsukada faced anti-Asian racism that only recently has received attention in the national media. "I had some experience that people look down on me because of my identity, especially at the airport," Tsukada says. "Those angry people want attention from us, they just want to see us cry. So instead, I just am nice to them."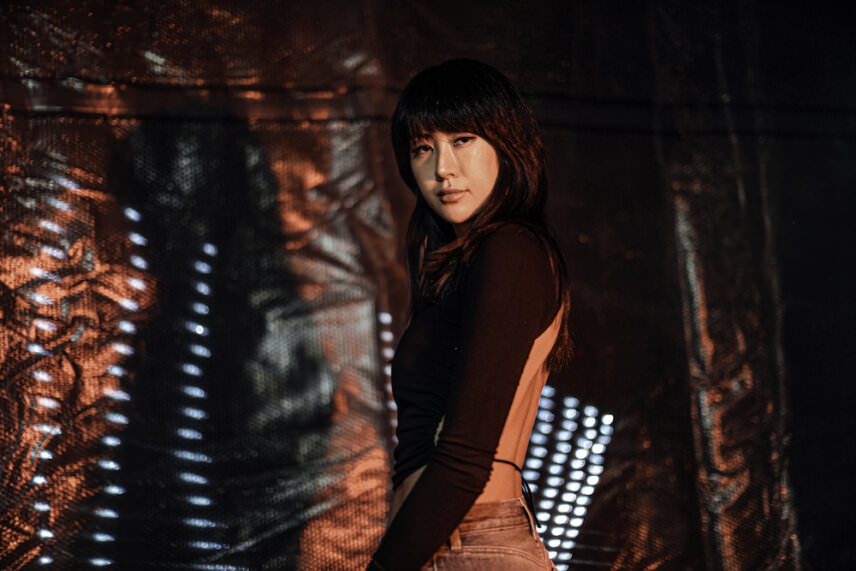 Tsukada found refuge in San Francisco's electronic music scene, and frequented deep house clubs like 1015 Folsom and the now-defunct Mezzanine. "I was really curious how the deep house or house was made," Tsukada says. "I think my music became more house and deep house after I moved into San Francisco." It was at one such party that Tsukada met the DJ Spencer Bruno, who goes professionally by Spencer Brown. The pair became fast friends and collaborators, releasing Sapporo EP in 2019 and the single 'Rainy April' earlier this year. Bruno also introduced Tsukada to his label, Anjunadeep. "I connected to Anjunadeep people and released an EP with them. And then they ask me to do an album deal. So I'm like, 'Yeah, why not? Let's sign and make this happen.'"
Even with all of the accolades to her name, and with all of her experience navigating unfamiliar spaces, Tsukada feels out of place as an Asian woman in an industry dominated by white men. "It's not diverse at all," Tsukada says of the electronic music industry. "I just wish there were more Japanese or Asian female artists so we can feel some connections, like oh yeah, we are all together, we are not alone."
Qrion 'I Hope It Lasts Forever' is out now on Anjuna Deep.
Follow Qrion on Instagram.
Kira Leadholm is a freelance music journalist based in Chicago. Follow her on Twitter and read her work here.
📷 : Julia Wang
Follow Attack Magazine