SuperEQ is OneOdio's lifestyle headphone brand. Their S1 headphones have a stylish appearance and useful features, including wireless operation and active noise cancellation. They're also keenly priced. But do they fit the bill for dance music? We put them to the test.
Construction and features
Unboxing, first impressions are of a neat, minimal set of cans. The earcups fold inwards for ease of storage. A soft storage pouch is included. The construction is mostly of tough plastic with some metal in the inner headband. The S1's PU leather earpads sit around the ear, with a decent amount of cushioning. The headphones feel fairly light to wear. They do have a firm fit, which initially we found slightly uncomfortable.
In use though, after a while, they settled in and were then fairly comfortable for up to a couple of hours. They would have you covered for a typical commute or home listening session.
The S1s are hybrid so can be operated with a cable or wirelessly via Bluetooth. Wireless connection proved straightforward and hassle-free. Charging is done via USB and takes around 2 hours.
Battery life is impressive. The S1s were powered up for around 12 hours during the review with no sign of low battery. One minor gripe is that the supplied charging cable is a bit restrictive at only 20cm long. This would be easy enough to replace though.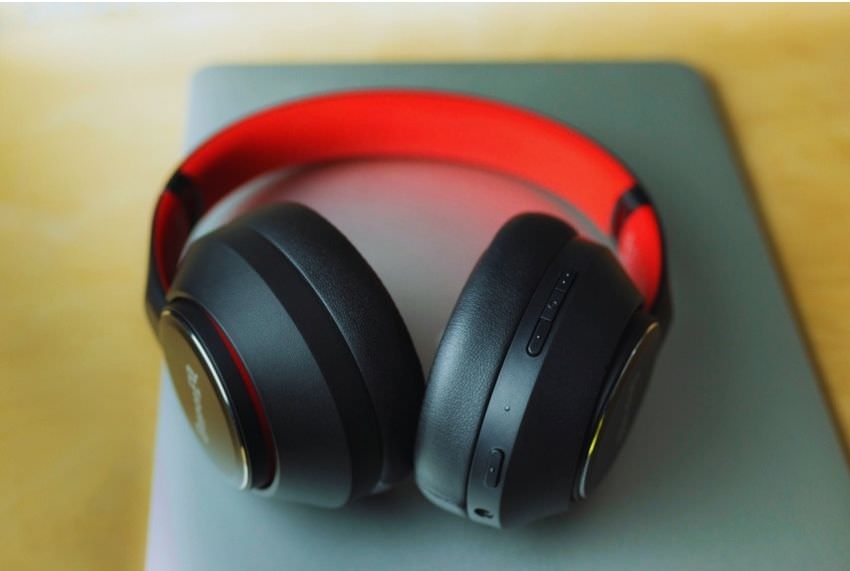 The controls are slightly cryptic. A row of three buttons covers on and off, Bluetooth pairing, volume and track skips. There's a learning curve to memorise the different functions of short and long button presses. The buttons have dimples to help you feel what you're doing, but they're small and take some getting used to.
The S1s also have a mic built into one of the earcups to use for phone calls when paired with a smartphone.
An additional button enables active noise cancellation. A second press switches to an ambient mode which amplifies what's going on outside the headphones. This feature is helpful if you need to cross a road or speak to someone for example. A computerised voice tells you which mode you've enabled so you can keep track.
Sound quality for the SuperEQ S1 Headphones
On first listen, the S1s seemed balanced and engaging. The all-important bass and tops were present but not overly hyped. Rhythmically, they sounded reasonably tight, which is obviously essential for dance music. A small loss of audio quality was apparent in wireless mode as compared to wired. But the convenience of Bluetooth is undeniable. For general listening, wireless would probably do the job unless you're a die hard audiophile.
When testing headphones, we tend to reach for well-engineered tracks with which we're already familiar. Giving Lone's recent album 'Always Inside Your Head' a spin on the S1s, it sounded suitably spacious and lush. On a more techno tip we tried JakoJako's 'Lux' EP, 'Radical Spectacular' by Mor Elian and Eric Cloutier's hypnotic workout 'Heuristic'. These are all very balanced, precise pieces of music. All sounded good.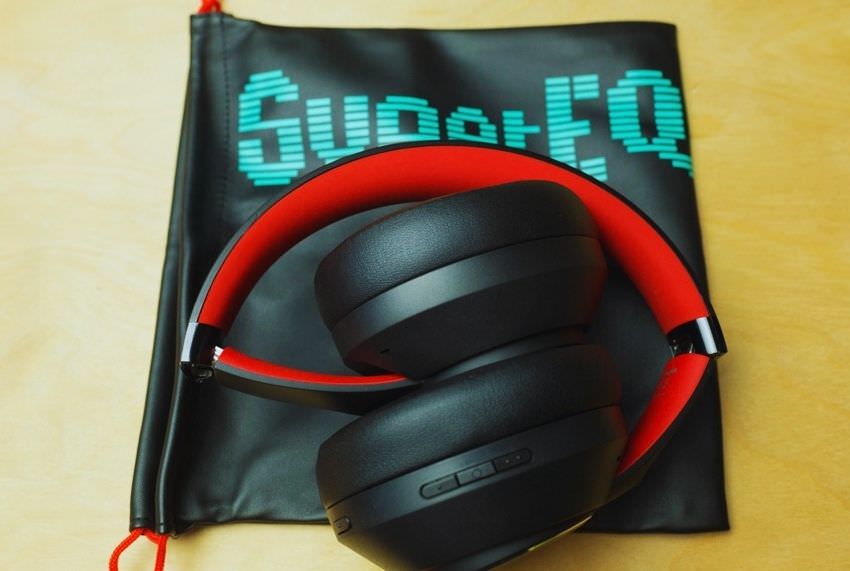 A killer track for pushing the limits of a playback system is Akkord's 'Megalith'. The combination of deep bass, breaks and eerie sound design came through well on the S1s, but revealed some uneven frequency response. The S1s have a distinct bump in the bass range. This pushed kicks and bass forwards a bit, but without swamping other elements or ruining the timing. The upper mids also sounded accentuated. As a result, the S1s brought a little bit of crunch to the breakbeats.
This sonic signature suited rawer tracks. On ravey gear, such as Anz's 'Loos in Twos' EP, the S1s gave the kicks an extra thump while the midrange brought out the roughness of the drums. With more delicate music, the effect was less desirable. On some ambient pieces, the S1s sounded slightly constricted with the buildup of bass and mids.
We then compared the S1s to Beyerdynamic DT 770s. These are studio headphones and more costly, so maybe the comparison is unfair. But as industry standards, the Beyers will be a familiar reference point for many readers. The results were roughly what we'd expect comparing studio cans to general-purpose music headphones. The S1s sounded less refined, with the Beyers having a more open, neutral tonality. The Beyers also had brighter highs, which is a signature feature of those cans, suggesting the S1s are more restrained in that area.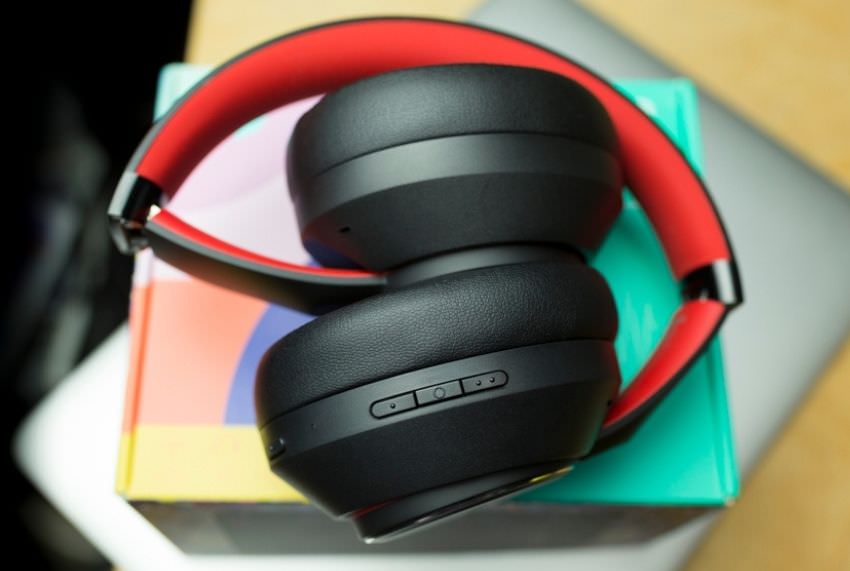 Other initial impressions about the SuperEQ S1 frequency response were reinforced by the comparison. They were more uneven than the Beyers through the low end, with the bass bump again apparent. The S1s also had less extension in the subs. Add the forward mids into that mix, and the S1s came across as more coloured, but as a result more lively and energetic. It means the S1s won't be much use for mixing, but that's not their intended purpose. For dance music listening, they work really well, especially considering the price.
The active noise cancellation was also fairly effective. We put it through its paces walking beside a busy road at rush hour, in a supermarket, and in a noisy kitchen. It would be better described as noise reduction. It didn't completely eliminate noise, but reduced the level substantially. Heavy traffic, in particular, almost drowned out the music in normal mode. Turning on noise cancellation made a major improvement. Passing cars were reduced to high frequency swishing, making the music clearly audible. This feature would be particularly useful for travel, commuting or office use.
Position in the market
Looking at other over-ear headphones with wireless and active noise cancelling, most cost far more than the S1s. Bose, B&W, Sennheiser and Sony all have decent offerings, but they're mostly in the £200+ range. Other models to check out in the under £100 bracket would be the Sony WH-CH710N and JBL Tune 750BTNC. These are the main competitors for SuperEQ.
In summary, the SuperEQ S1 is a good set of general-purpose headphones that won't break the bank. Bearing in mind the sonic performance, wireless operation, battery life and noise reduction, they offer a lot for the money.
The Verdict
The Final Word
A good set of general purpose headphones that won't break the bank.
FOLLOW ATTACK MAGAZINE
*Attack Magazine is supported by its audience. When you purchase through links on our site, we may earn an affiliate commission. Learn more.