The history of dance music and DJ culture continues to be written. There are always new tales to tell and previously hidden or forgotten stories to reveal. In this second part of our feature on books, we gather together some of the very best reads about dance music, DJs and nightclubs.
Once In A Lifetime: The Crazy Days of Acid House and Afterwards
Author: Jane Bussman
A strong contender for the funniest book on dance music ever written, 'Once In A Lifetime' tells the story of the acid house explosion. With input from many famous, infamous and some anonymous contributors, the book captures the intensity and sheer newness of acid house. Luckily for us, it does so with razor-sharp wit and actual laugh-out-loud anecdotes. Bussman also includes a sidebar on every page with subtitles like 'Why Getting Your Nan On One Is A Bad Idea', 'You're Fucking Nicked, Young Lady' and 'I Still Think It's Bollocks – A Rock Fan Writes'. 80% of dance music jokes you've read in magazines over the years began their life in this book.

Life & Death on the New York Dancefloor 1980 – 1983
Author: Tim Lawrence
A complimentary tome to Lawrence's 'Love Saves The Day – A History of American Dance Music Culture', 'Life and Death…' is a meticulous mapping of the interconnected disco, punk, electro and rap scenes of early 80s New York. Peopled by Basquiat, Keith Haring, Grandmaster Flash, Afrika Bambaattaa, The Peech Boys, D-Train, Blondie, ESG, Larry Levan, Tom Tom Club, Double Dee & Steinski and Arthur Baker, 'Life and Death…' dissects the subject with microscopic detail. Using new interviews as well as contemporaneous journalism, he places the music in the context of Reaganomics, AIDS and gentrification. The book only covers three years, illustrating just how much was going on in music during this period. Thorough and detailed, 'Life and Death…' also provides plenty of DJ playlists throughout the book among the facts, figures and anecdotes.

Bass, Mid, Tops: An Oral History of Soundsystem Culture
Authors: Joe Muggs & Brian David Stevens
'Bass, Mids, Tops' is an impressive project that lovingly documents UK Soundsystem culture. Coming in at just under 500 pages, it consists of a set of in-depth interviews carried out by Muggs and accompanying portraits by Stevens. Central to the book is the idea that UK Soundsystem culture has been the single most important influence on contemporary music since rock 'n' roll. Covering reggae, dub, rave, jungle, trip-hop, dubstep, and grime, 'Bass, Mids, Tops' is an attempt to recount a history that has previously been under-told and sidelined. Interviewees include Dennis Bovell, DJ Storm, Skream, Youth, Jumping Jack Frost, Norman Jay MBE, Cooly G and Dego. 'Bass, Mids, Tops' is both an important document of UK cultural history and an inspiring journey into the world of bass.

Around The World In 80 Record Stores: A guide to the best vinyl emporiums on the planet
Author: Marcus Barnes
For vinyl fans and music fans alike, Barnes' 'Around…' is a global overview of some of the world's finest record shops. It's a reference book for grubby-fingered crate-diggers and travelling record collectors but also a mini travel guide too, as Barnes discusses the local context of the shops. 'Around…' lists record shops of note from Japan, the US, Iceland, Kenya, Holland and beyond, covering all sorts of general and specialist genre stores. If you're looking to track down that elusive re-pressing, find a good record shop whilst away on holiday or just want to wallow in the sheer joy of vinyl fetishism, then 'Around…' may be the book for you. Barnes is Mixmag's techno editor and author of festival guide 'Around The World In 80 Raves'.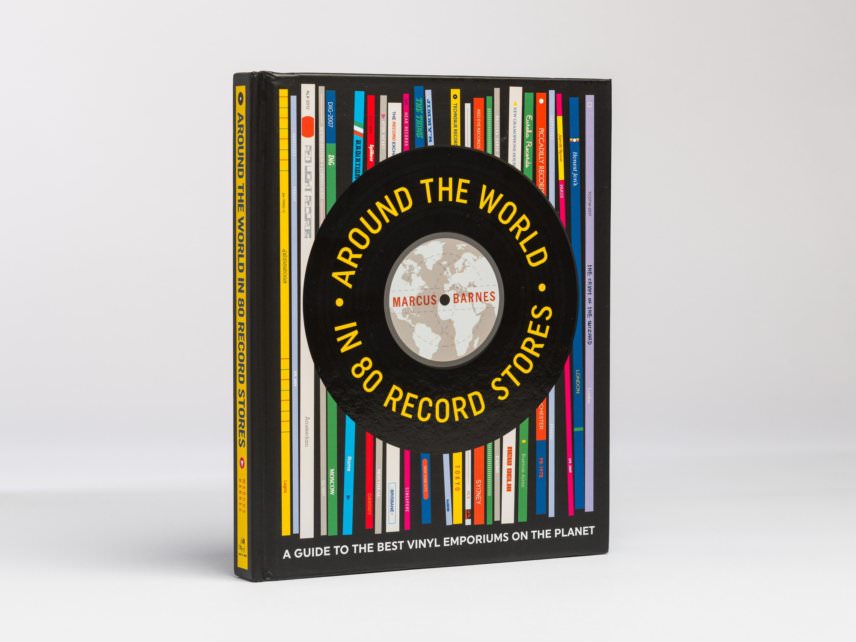 Altered State: The Story of Ecstasy Culture and Acid House
Author: Matthew Collin
'Altered State' is perhaps the definitive story of ecstasy culture, the summer of love and acid house. Author Matthew Collin (who also wrote the superb follow-up Rave On, and This is Serbia Calling, The Time of the Rebels and Pop Grenad) reviews the birth of acid house, the rise of DJ culture and MDMA's journey from exclusive narcotic of the rich and famous to mass-market party-drug.
Originally published in 1997, the updated second edition includes a foreword in which Collin, writing in 2009, reflects on his book and "the fragments of a lost era". Grappling with what acid house 'meant', he says: "…this book contains a whole range of answers, all inevitably dependent on personal perceptions, and ultimately, none of them definite. Perhaps, looking back now, to simply have lived through those spectacular times was enough". 'Altered State' was a great addition to the continued documenting of UK club culture and is required reading for anyone who wants to know more about those hedonistic days.

Read the first part of this article: Book Smarts: Our Favourite Dance/Electronic Music Books Pt. 1.
Main image: Getty Images.