CLAP, the new plugin type from u-he and Bitwig, promises performance gains, per-note modulation, and future-proofing – and it's currently available to try in beta.
Computer-based musicians are familiar with the four main plugin types: VST, VST3, AU and AAX. We can now add a new one to the list, CLAP. Standing for CLever Audio Plug-in API, the new plugin standard promises a clutch of improvements over existing ones – and, unlike the standards controlled by Steinberg, Apple and Avid, CLAP is open source and completely free to use.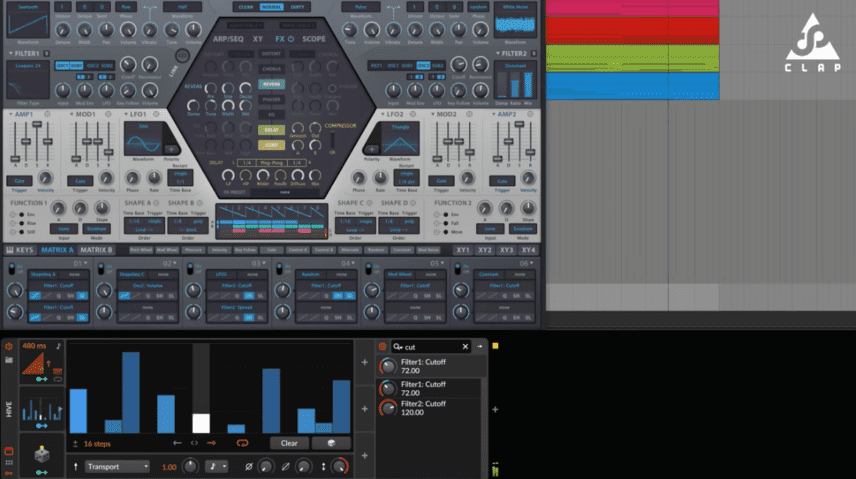 Spearheaded by music tech companies u-he and Bitwig and co-developed by a number of different people in the industry, CLAP is "a cutting-edge plug-in standard, designed for modern computers, software, and paradigms," says u-he in an announcement on its website. "CLAP caters to novel DAW concepts, and opens up new horizons for what a plug-in can do or be."
For musicians, this translates to potentially useful modulation, automation and expression functionality. The plugin standard features per-note automation and modulation in accordance with recent MIDI 2.0 specifications. It also contains a parameter modulation concept, which allows for temporary and non-destructive parameter offsets. (See this in action in the video, below). It also makes it possible to have per-voice parameters modulated for individual notes in polyphonic plugins, or what u-he is calling "MPE on steroids."
Speaking of MPE and MIDI 2.0, the developers assert that CLAP is future-proof and can adapt to any future MIDI standard.
Because it was developed with modern CPUs in mind, u-he claims that CLAP excels at multi-thread management with "significant performance gains compared with current solutions." This allows for collaborative multicore support between plugin and host using a thread-pool, an efficient way to handle large numbers of processing tasks. It also allows hosts to manage CPU-threading for plugins with their own multicore support.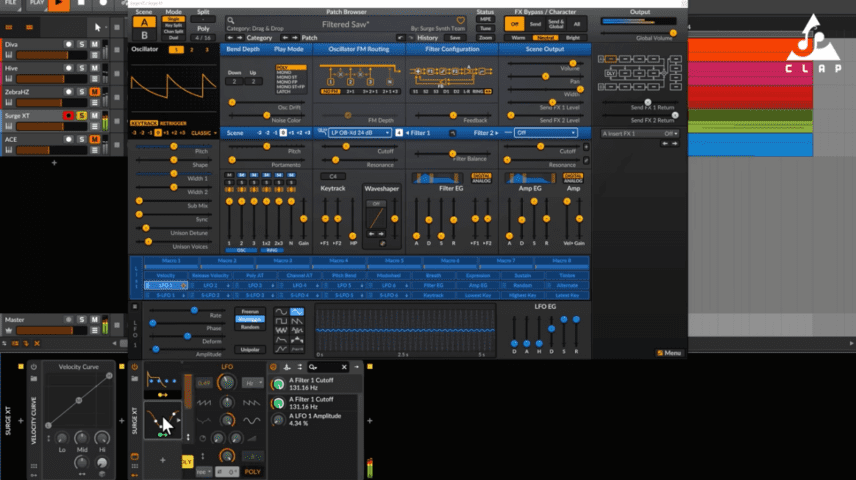 u-he also promises faster plugin scanning with no initialization process. Additionally, they're working on an extension to tell the host what files the plugins need, such as samples or wavetables. These files can be saved in the project file and transferred between systems in saved projects.
CLAP is completely open and free to use. "CLAP is open source, released under the MIT license," says u-he. "No fees, memberships or proprietary license agreements are required before developing or distributing a CLAP capable host or plug-in, and the license never expires. In a nutshell, there are no entry hurdles for developers, and plenty of open source projects already benefit from CLAP."
The CLAP standard is currently available in a number of hosts and plugins, including:
Other companies, such as Arturia, Avid, cableguys, Cytomic, Epic Games (Unreal Engine), FabFilter, Presonus, and more are currently evaluating CLAP for their products.
Developers and other code-minded people can have a look at the code on the CLAP Github page.
For more information, check out the u-he site.