2019 has so far been another busy year and we've also released our new book Make Your Music Make Money. As we drift into summer, we thought we'd indulge ourselves with a highlights reel of some of our best read articles.
FEATURES
We're always on the lookout for stories that captivate and a stand out feature came from Pittsburgh which has been rebuilding its club scene with a focus on sustainability. While many clubs continue to close, Hot Mass in Pittsburgh has epitomised how the right ingredients can pave the way for success and sustainability in difficult and uncertain times.

Ever imagined the pitfalls of being a parent and a DJ? If not, then our feature 'DJs on Parenthood' feature will help you realise the difficulty balance of parenting and DJing. Kristan Caryl poses the question of what information you might share with your children? Open book or closed book? The format was so popular that Resident Advisor ripped it off or shall we say re-mixed it?


Nothing courted more opinion than our discussion on the Roland Juno in March. It's a given that gear is subjective but in this case the lines had been drawn. Agree or disagree? Can any synth lay claim to be 'the greatest' of all time?


Social media is here to stay like it or not. As part of a three part series, Chandler Shortlidge discusses how social media has impacted electronic music. Part two in this series featuring contributions from Plastician, Juan Mclean will be published later this week.

REVIEWS
15 years in the making, Allen & Heath recently released their updated flagship mixer: Xone. The Xone:96 should keep techno DJs happy for another 15 years and Declan McGlynn explains why.

Another hotly contested topic as always is studio monitors. It goes without saying that you'll almost never find two people who agree. The variants are simply too vast and too subjective. In our 2019 round-up we round up ten of the best on the market today from the cheapest to the wallet busting most expensive.

TECHNIQUE
Our Deconstructed series is one of the most enduring and rewarding we publish. In this instalment, we set the controls of the time machine to 1991 with a classic house cut – the original Def mix of Robert Owens' club smash "I'll Be Your Friend".

2019 has also been the year we introduced our new technique series 'Modular Synthesis'. We will be covering all aspects for our modular community from the beginning with our introduction piece to advanced techniques. Stay tuned.

STORE
We were delighted to publish our latest book 'Make Your Music Make Money' in June. We've enjoyed the positive feedback received and the book serves as a self help guide covering all aspects one should consider if forging a career in the music industry. At an introductory price of just £6.99 it's available now!


We've also continued to expand the select list of products we now stock. These include a few items from Cremacaffè' including the awesome Teenage Engineering Pocket Operator Kits. We are the only store to hold these items in the UK and we offer free shipping across the UK as well as highly competitive rates for shipping overseas.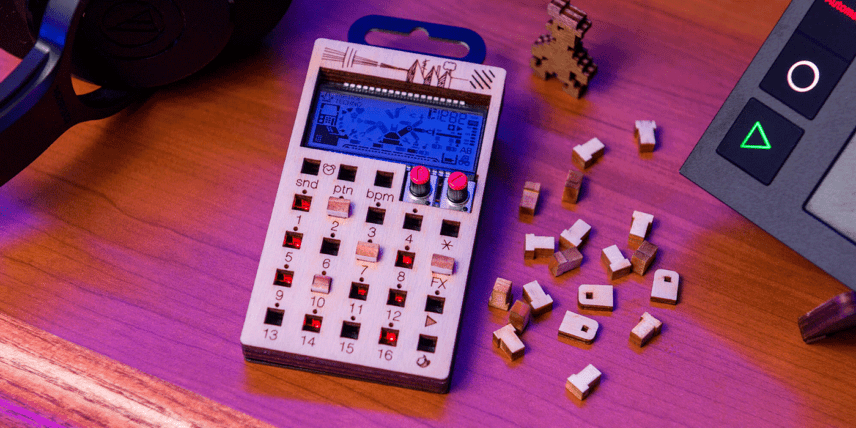 Thank you for reading Attack and for being a part of our community. If you want to get in touch you can do so using the contact form. We look forward to hearing from you.