Daniel Ek, CEO of Spotify, revealed to staff in a memo earlier this week that the company would be laying off over 500 employees. This follows a recent trend of job cuts in the music and tech industries.
Writing on the company blog Ek says, "I take full accountability for the moves that got us here today." Adding, "In hindsight, I was too ambitious in investing ahead of our revenue growth."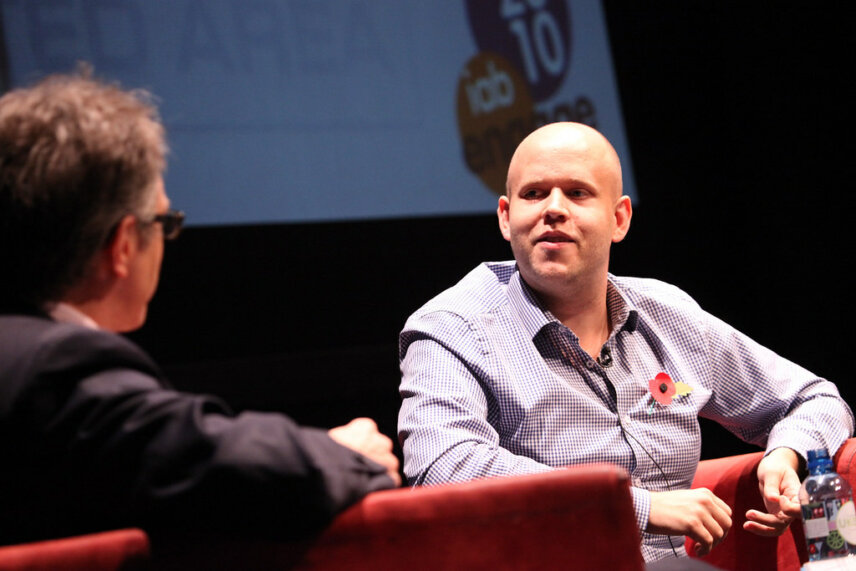 The news follows the recent announcements of cuts across the tech industry. Last week, Google's parent company Alphabet initiated a round of layoffs alongside similar moves from Meta and Amazon.
The music industry has not been spared either. Back in August, BMI and SoundCloud publicized their intended layoffs, with the latter deeming surplus to requirement for nearly 20% of its global workforce.
In addition to the redundancies, Spotify also initiated a hiring freeze. The company has removed all job postings from their website other than summer internships.
Spotify's Spending
Despite its massive popularity in the music streaming market, Spotify has yet to post a full-year net profit. However, this hasn't stopped them from investing heavily in their business in recent years. The company has spent significant sums on staff, sales, and marketing, along with its well-documented podcasting strategy which included buying the Joe Rogan podcast for $200 million.
Recent spending from Spotify reached a milestone in Q3 2022 when the company spent over $1 Billion on operating costs in that three months alone.
According to Ek, "In 2022, the growth of Spotify's operating expenses outpaced (their) revenue growth by 2X. That would have been unsustainable long-term in any climate."
It's not just staff leaving Spotify. In the past twelve months, there has been a trend of artists removing their music from Spotify. One of the most publicized cases was that of Neil Young, citing Spotify's unwillingness to remove Joe Rogan from the platform after he made controversial statements about Covid-19 on his podcast as the main prerogative for his departure.
In dance music, Skee Mask and the rest of the Illian Tape roster have removed their music from Spotify, starting a wider discussion about the egality of the streaming behemoth.
Want to know why some artists are choosing to leave Spotify? Be sure to check out Attack's article.
While you're here, you may enjoy...
Follow Attack Magazine