In the third part of our investigation into streaming, we speak with three more artists who are no longer putting their music on Spotify.
In January and February this year we published the first in a series of features about the streaming debate, speaking to artists and producers who are removing their work from Spotify. The debate around Spotify has generally been around their royalty payments which many artists consider way too low. Spotify's pro-rata royalty system also comes in for plenty of criticism, particularly when a user-centric model – where all of your Spotify fees go only to artists that you've actually streamed – seems, at least at face value, to be a much fairer model.
However, as reported last month, artists like Neil Young and Joni Mitchell have removed their music from Spotify due to the streaming platform's inaction over controversial content, rather than issues around artist remuneration.
The Joe Rogan Podcast and Spotify have come in for much criticism for spreading dangerous Covid-19 disinformation and for platforming far-right YouTube personality Jordan Peterson. US singer-songwriter India.Arie announced last month via her Facebook page that she's removed her music and podcast from Spotify because of Rogan's language around race.



Photo credit: Benedict Evans, text from India.Arie's Facebook.
US house artist Mr V has also removed his label's music from Spotify because of "Joe Rogan & his antics that go beyond his anti-vax views and opinions. There are now TOO MANY things I'm seeing about his show that Spotify is promoting".
Artists' reasons for moving away from Spotify are moving beyond just remuneration, although this remains broadly the stick with which they're beaten. The streaming company announced just last week a $310 sponsorship of Barcelona FC. In short, if you're a football club going/gone broke, then there's money available to you. If you've got a commercially viable podcast…hey, here's a huge bag of cash. Got a lot of great music? Move along please, nothing for you here.
We spoke to a further three musicians who have decided to cease working with Spotify.
Barker
Berghain resident, Leisure System co-founder and producer Barker took the Leisure System catalogue down from Spotify at the start of the pandemic.
Why did you remove your label's music from Spotify?
I'd wanted to do this for a while. Although income from Spotify grew in small measures each year, all other services were suffering and it seemed to be cannibalising other better-paying revenue streams.
The main argument for keeping the music there was that artists need to be present on the platform for exposure – that mystical currency you're expected to convert into paid gigs. To me, it's always been a shaky assumption and from a label perspective, it just isn't sustainable. Since the pandemic put a stop to events, this 'exposure' argument became redundant, which gave us an opportunity to take our catalogue down and see what happens.
What has been the result?
Income from Bandcamp increased fourfold and in May alone we made more from Bandcamp sales than across all streaming platforms for the entirety of 2019. This was of course helped along by Bandcamp Fridays which started at the same time, but the monthly average remains higher today than it was pre-removal.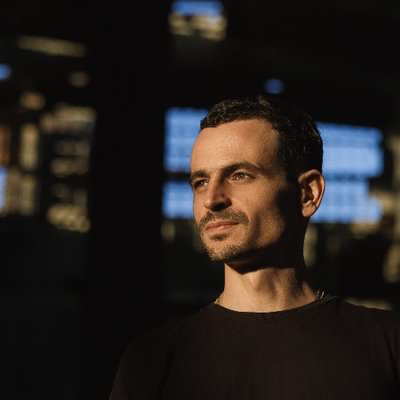 Due to the pandemic, and pressing plants being overwhelmed, we didn't release any records in 2020. Despite this, it ended up being our third best year financially. Sales in 2021 have been strong too, making it our fourth-best year overall, even after paying production costs for new releases that weren't yet on sale. So I would say, the picture is one of renewed optimism. I can't prove that the Spotify removal had an effect on this, but I can definitely say it hasn't had a negative effect at all.
What's the alternative?
I think it depends on the sort of artist you are and the audience you appeal to. I've noticed that some producers have huge monthly listener counts on Spotify, but sell next to nothing elsewhere.
Streaming accounts for around 80% of total industry-wide revenue for recorded music, yet for us, it was barely 10% and now it's even less. The rest is mainly from Bandcamp and vinyl sales in record stores both on and offline.
If your music is designed for mass consumption, then there is no bigger reach than through streaming platforms. If it isn't, then focus on the smaller but more dedicated audience, who buy and collect things, devote more time and attention to listening and build a community around these people.
Bobby Ballejos
Bobby Ballejos has been running house label Native Soul Recordings since 2007 and has taken his label's music off Spotify and all other streaming platforms.
Why did you remove your label's music from Spotify?
I don't like that they pay such a small percentage to the artists and labels. It's rather sickening considering that we put in the hardest part of the whole thing – the VIBE. The music is the most important part, it's the engine and if you don't take care of the engine, it will eventually fail.

After 15 years of paying the middlemen percentages that were based on terrible terms, I feel the best alternative is to do it yourself. It's a great feeling when you put out releases that you handled from start to finish, without relying on platforms that don't give two shits about you. Sell your music on your own website and maybe even Bandcamp. Don't let anybody come between you and your artist's royalties any longer. Decide if you want fortune or fame.
How do you see this situation between artists/labels and Spotify developing?
They'll never pay appropriate royalties to the artists/labels. I just don't think the artists will ever be treated fairly by Spotify. When digital music sites first started popping up and vinyl turned into MP3 and cd players, a lot of people leapt toward it and embraced the new technology. Aggregation became a necessity and you'd hear things like "you have to have distro to get on Beatport" and "you have to have an online presence to get more exposure" – All rubbish!
This was all done with the plans to make themselves more money and to keep the artists down. I don't think people are going to jump ship all at once, but I think as time goes on, people will realise that there just isn't a need to put your music up for pennies on Spotify while they make dollars.
Dave De Rose
Dave De Rose is a musician, composer, artist and producer who also runs the DDR record label. He's chosen not to put any new music that he produces on Spotify.
Why is your music not on Spotify?
I don't release on Spotify now because I see no reason to. I am happy self-releasing in a more hands-on way. If these digital streaming platforms do anything, it's reinforcing a view that music is worthless and disposable, as well as dissipating the experience that can be had by listening to a physical release in full.
We know how the algorithm works; any real money shared with artists goes to a handful of big names. And we know that the people running this platform don't make music themselves, however, they are the biggest beneficiaries of the product they sell – our music. Music that's made by artists who have dedicated their lives to the art. Artists in a system that tells them there's no alternative.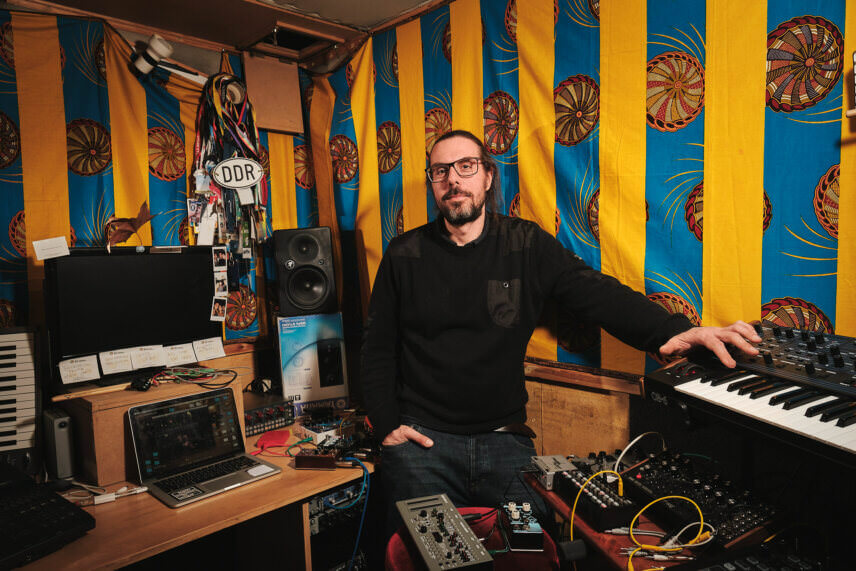 What's the alternative then?
As a listener, the alternative is to not have access to all the music in the world from your smartphone but to be selective about what you listen to. To make listening special again and invest in artists that you want to hear more of so that they can afford to make more music in the future. We need to give importance to our world again, this is not just about music.
As artists, it sounds quite simple to me – we need to stop giving control to these companies. At the core of this, there seems to be a misunderstanding of how these companies can help us. Having your music on all the digital platforms doesn't mean you reach a wider audience. You might be better off thinking bigger but in a smaller pond.
Spotify doesn't encourage its customers to seek out great undiscovered music and to buy merchandise. Bandcamp has a 'community' feel about it that encourages listeners to support the artists they like. Spotify's story is very much "have it all in your pocket anytime for just 4.99".
Does YouTube pay a much smaller royalty rate than Spotify? Do you have your music on there too? Would you consider taking your music off of there too?
Almost all these digital platforms have made a product out of hosting our creations with little to no return, we are their content. If you upload your music via a distributor that puts your music everywhere, you lose control. I only use YouTube as a promotional tool to redirect people to the albums I sell myself.
Read Next: "I Removed My Music From Spotify"- Why Artists Are Stepping Away Part 1 and 2.
While You're Here…
If you like this article you might enjoy our book The Secrets of Dance Music Production. It is available from the Attack store!
New customer? Use code ATTACK10WELCOME at checkout for a 10% discount!

FOLLOW ATTACK MAGAZINE