Struggling with harmony? Don't follow what a 3rd, 5th or 7th is in a chord? What is a half-diminished chord? If this is you then maybe Scaler 2 is the plugin you need. For Attack readers it's on sale till the end of the month!
What is Scaler 2?
Scaler 2 can listen to incoming MIDI or audio data and detect the key your music is in. It will suggest chords and chord progressions that will fit with your song. Scaler 2 can send MIDI to a virtual instrument in your DAW, but it also has 30 onboard instruments to play with as well.
Scaler 2 is an inspirational and powerful music theory workstation that gives you access to a world of new ideas, expressions and melodies. With powerful detection of MIDI and audio, Scaler 2 can determine what key and scale you're in and suggest chords that match your music. The plugin helps you discover the perfect melody with performance expressions, and can even suggest ways to change from one key to another.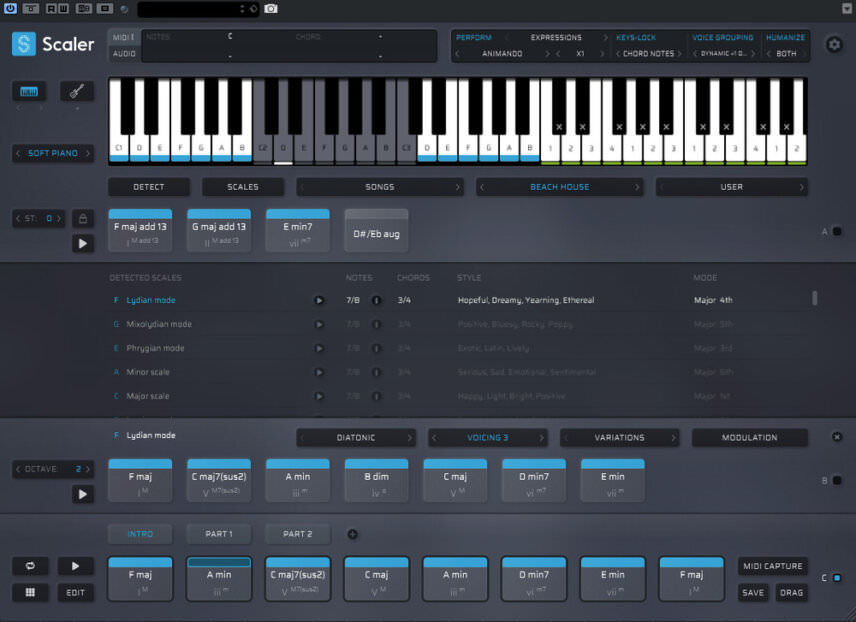 Jean-Michel Jarre.
Scaler 2 is on sale for Attack readers. Just use discount code "PBAttack" to save 20% ($49).
This offer expires on 31st September (23:59 PST).