The lo-fi hero made the announcement on Twitter this morning that his debut Max For Live device is now available.
Ross from Friends, aka Felix Clary Weatherall, has announced he has made a utility for Ableton's Max For Live platform. The device labelled 'Thresho' automatically records audio that you send through your audio interface and places the audio into your Live Browser window.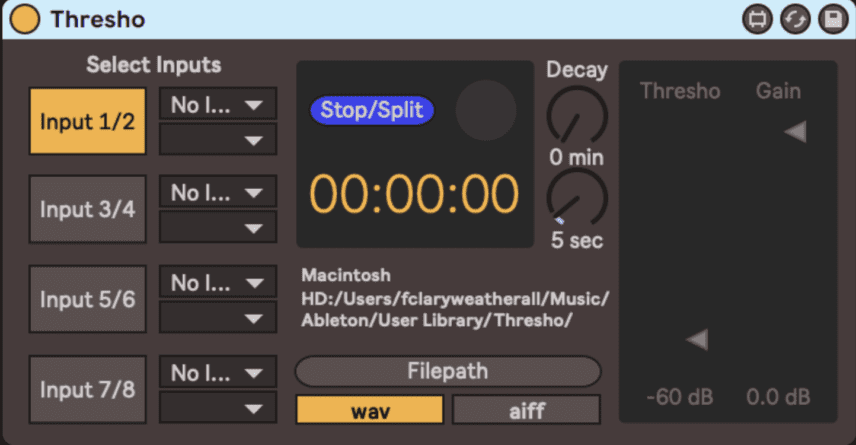 The produdcer elaborates on the frustrations that bore the creation in his Twitter thread:
"I found that my creative process was constantly stilted by trying to record something from hardware specifically for a tune. I'd endlessly play around on synths, but when I found something I liked, trying to recreate it would be a real headache. Or I'd just forget it."
In essence, Thresho appears straight forward. After set up, you can jam till your heart's content and then sample the parts that you like much in the same way Capture MIDI works. The recording begins automatically once the audio hits a threshold and stops when the audio goes below the threshold.
Currently, it's only available on a Mac but the producer has suggested he is looking into a PC version if there is enough interest.
Ross from Friends is a long time favourite at Attack HQ. His most recent album, Family Portrait, was released on FlyLo's Brainfeeder records. We recently covered his style of lo-fi house in a Beat Dissected.