The party soon turns deadly in Strobophagia: Rave Horror, a PC game that drops you into a deadly and psychedelic occult forest rave.
Ah, raving in the great outdoors. What could be more liberating? You hear of a party in the forest called the Headless Festival. Kind of a strange name but no stranger than any other. You arrive and the party is already jumping, with lasers, Day-Glo clad revellers and banging techno. There's just one problem: the organizers announce that the price of admission is the lives of all attendees.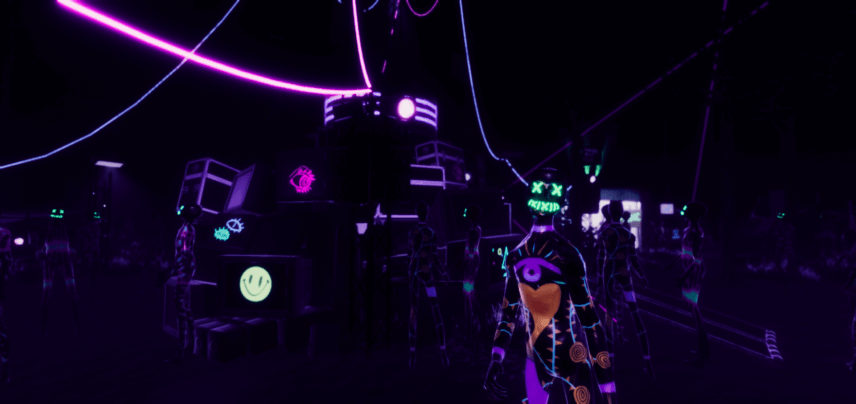 This is the premise behind Strobophagia: Rave Horror, an upcoming PC game from Swedish developers Green Tile Digital. At its heart, it's a first-person survival game but what makes it unique is of course the setting. Taking place in and around a rave in the forest, you have to navigate your way out as well as solve macabre puzzles in the form of 'rites'. The game also features a smartphone-mechanic, which allows you to home in on wi-fi signals from pirate boxes scattered around the rave.
The game was clearly made by techno heads, with what the company describes as "an oppressive yet danceable dark-electro soundtrack" that plays in the rave areas.
Green Tile Digital started the game in university and have continued to work on it while doing part-time jobs to make ends meet. It has already garnered positive advanced word thanks to a playable alpha version and YouTube videos.
Green Tile Digital will release Strobophagia: Rave Horror on October 28. Visit their website for more information.