If you're bored of Black Friday deal announcements and looking for something other than World Cup highlights to watch, then make sure to tune into Quick Mix Season 2! This year we have The Shapeshifters, Jaguar, Monki and Anish Kumar in the chair.
A year on since Quick Mix Season 1, we're back! In partnership with Pioneer DJ we've taken our popular QnA series and redesigned it for video.
Over the course of a few minutes, we ask DJs and producers a handful of questions, some serious and some less serious. You can watch the trailer below:
Who features in Quick Mix Season 2?
The lineup for Season 2 is:
🔊Episode 1 – November 24th: The Shapeshifters
🔊Episode 2 – Dec 1st: Jaguar
🔊Episode 3 – Dec 8: Monki
🔊Episode 4 – Dec 15th: Anish Kumar
About The Shapeshifters
Does anyone who produced Lola's Theme need an introduction? Not really, but The Shapeshifters, aka Simon Marlin, has just announced his first EP since 2006. 'Let Loose' released on the evergreen Glitterbox Recordings is an astonishing blend of soul, disco, funk and house music. If you're worked with Frankie Knuckles, there's every chance you know what you're doing afterall. It might have been 17 years but good things come to those who wait.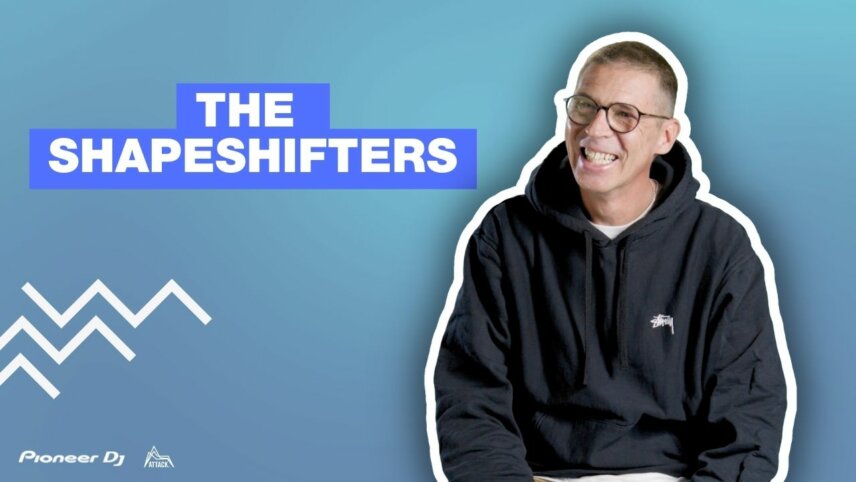 About Jaguar
Jaguar cut her teeth working on Annie Mac's show, Jaguar was soon offered her own show: BBC Radio 1: BBC Introducing Dance. Meeting her in person, it's easy to see why. The passion and love for all things music are clear and the popular tastemaker has been influential in bringing Jaguar Prospa, TSHA, Blueprint, India Jordan, Effy and James Organ to our playlists. "In the end, it all comes back to that sense of community" – the DJ says and we're delighted she sits with us to share her infectious personality with our community.

About Monki
Multitasking Monki is our second BBC Radio 1 DJ on Quick Mix Season 2. Monki also presides over her own party brand and record label. Beyond music, Monki plays for Dulwich Hamlet FC which explain some of the questions around football. Her three-hour-long BBC show has seen her tirelessly uncover new music and her label has seen releases from artists such as Shadow Child, Melé, Joe Goddard, SG Lewis.

About Anish Kumar
With a slew of releases over the last few years, including EPs 'Blackpool Boulevard' and 'AK 7" Cuts', Anish (like Spanish with our the "sp") caught the attention of Four Tet and Annie Mac.  Anish Kumar's new EP is titled 'Everything Falls Into Place'. The 4-track project is deeply infectious and gratifyingly hard to categorise. 'Hummingbird' and 'Aa gayi' drop the listener into anthemic production with their chopped and sped-up samples. 'Steamroller' and the eponymous title track continue the big-room focused melodic production, heralding a new talent.

What is Quick Mix?
Quick Mix is our Q&A series remade in video format. The series launched last year and included Alan Fitzpatrick, Skream, Amy Elle and Rudosa. You can watch Skream's video below:
While you're here, you may enjoy...