One of the most revered mastering hardware EQs has been emulated by Pulsar Audio and is out today.
Pulsar Audio has released Pulsar Massive. The plugin emulates the legendary Manley Massive Passive EQ a four-band, dual-channel, valve passive EQ designed to provide an organic and extremely musical sound even with high settings. It also features stepped gain controls. With its standout parallel series, the results were famously transparent.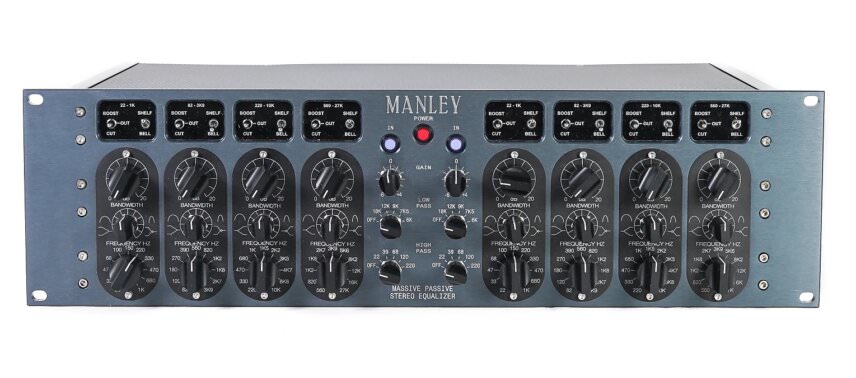 However, at nearly £5,000 it's out of reach for most of us. Pulsar Audio, however, have emulated it for a fraction of the cost and the plugin version is out today at an introductory price of $89. The typical RRP is $149. This sale price lasts until June 26th.
TLDR?
Watch the feature walkthrough:
Main Features Of The Pulsar Massive
Edition on the curve
Clear frequency response and curve edition.
Drive Control
The drive control allows the user to push the plugin to levels similar to the much desired analogue original. You don't always need a drive plugin when you can use an EQ.
Mid-Side Processing
Built-in option for M/S encoding, decoding and listening.
Auto-gain
The auto gain compensates for volume changes affected by equalisations.
Oversampling
A selectable oversampling mode is available for computers that can handle it with processing rates up to 384 kHz.
Transformer
Choose between several output transformer options. An original, (true to the hardware), a clean mode and new setting adding new colours not found in the original.
Metering and spectrum analyser
The analyzer works in real-time including peak meters and RMS levels.
Smart GUI
Resizable interface to fit all screen sizes.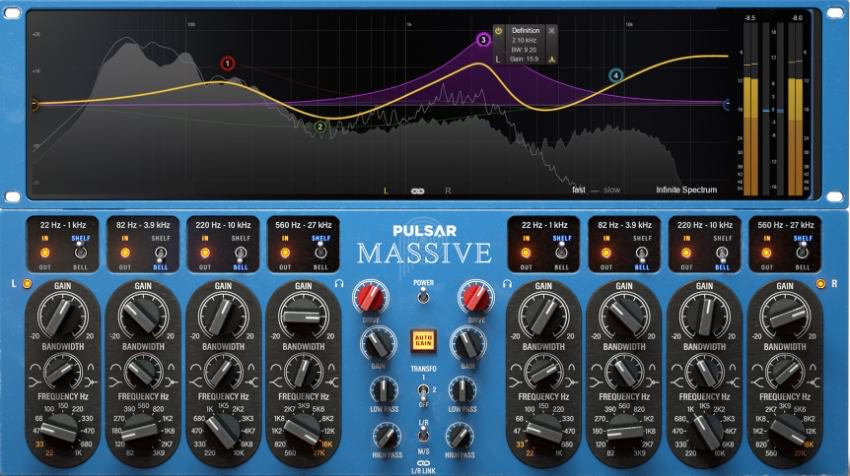 What else?
Pulsar Massive comes with an on-screen curve editor and spectrum analyzer. This best-of-both-world approach gives an immediate overview of applied corrections while highlighting the singular behaviours of the original unit.
Pulsar Audio has gone to great lengths to recreate the parallel series that separates the original from many other EQs. Band gains do not accumulate as they are in parallel allowing users to only work on that band.
The whole equalization circuit of the original hardware is passive and therefore has several inductors. These inductors, machined and wound specifically by the manufacturer, are responsible for a creamy, non-linear and organic sound due to the magnetic saturation they introduce.
Find our more about Pulsar Massvie. It's on sale now for $89 until June 26th.
FOLLOW ATTACK MAGAZINE