Been too busy to keep up this May? Read a quick round-up of all the goings-on in dance music this past month.
Is Splice's CoSo "Tinder For Samples"?
Music discovery has a search problem. There's just too much. CoSo by Splice is hoping to solve the issue.
Splice already offers millions of sounds through its popular platform. With their latest offering, CoSo, you don't even need to search. Simply swiping right or left will help you choose samples and one-shots that work alongside one another. You can combine these sounds in different styles, keys, and tempos to serve up an endless supply of complementary loops – all by swiping.
There are some who wish Splice had updated its desktop app first in place of CoSo. But, Splice hopes to attract the newest music makers and many of those might not have music-making skills. This might help them break the barrier to entry and like Tinder, fall in love with music-making. Not so much the stars but the samples aligning.
---
Vinyl Me Please Is Building A Huge New Record Plant
Vinyl Me, Please is opening up a brand new pressing plant in Denver, Colorado. The total floor size is a whopping 14,000 square ft.
"As VMP approaches a decade of creating transcendent, tangible experiences with music, we are thrilled to announce that we will be opening a new audiophile-grade pressing plant in Denver," the company announced on Instagram.
VMP's CEO Cameron Schaefer said: "What we've seen is, essentially, the demand for pressing vinyl over the last two years far outpacing supply for pressing records.
Construction of the new plant is set to begin in June, with an opening date currently pencilled in for October. The cafe, bar, and tours will come shortly after, set to open in early 2023.
Find out more on Vinyl Me, Please.
---
Ukrainian Sherman Drozd Has Made A Synth Out Of Russian Headlight
As reported in the ever-excellent CDM, Sherman Drozd is no ordinary designer.
Based in Kyiv he says "What if I make synthesizers from those artifacts that the war leaves us?" First of all, I was interested in tubes from rocket-propelled grenades. But now it is unrealistic to get them, although the soldiers promised me a couple, as well as enclosures of anti-personnel mines (you can make cool guitar pedals out of them). An interesting fact is that radio amateurs in Kyiv collect boxes of bullets. It is very convenient to place your electronic projects in them"
And thus, this brilliantly innovative device is now an actual thing. Watch the full video below to see it in action.
---
Greek Synth God Vangelis Dies
Ths music world mourned as synth hero Vangelis sadly passed away this month.
The Greek composer has pushed the boundaries for electronic music. His score for Blade Runner, released much later than the film, became essential listening for dance music artists.
It's been repeatedly covered by trance artists, sampled by the Future Sound of London, Unkle, Air and drum'n'bass producer Dillinja. Not confined to electronic music alone, his samples turned up regularly across the hip hop world such as on Outkast, Jay-Z and J Dilla.
To celebrate International Synth Day and the loss of a legend, can you guess his samples in our listening quiz?
Can you guess the Vangelis samples?

---
Oberheim Releases First New Synth in 35 Years
In one of the biggest announcements in this world over the last few years, Oberheim Electronics, has announced its return to operation.
Originally founded by Tom Oberheim in 1969, Oberheim Electronics created ground-breaking products that shaped electronic music in its embryonic phase. After stopping in 1985, Oberheim synths had a supply and demand issue which coincided with a huge jump in price for secondhand models as well as godlike status amongst musos.
However, Oberheim is back with the OB-X8 an eight-voice polyphonic analog synth that combines all of the key features of the legendary OB-X, OB-Xa, and OB-8 products from the 1980s – including all the original presets that gave them their signature sounds.
As you can expect with analog and heritage the OB-X8 punches high coming in at $4,999…
It's available at the end of June.
For more details visit www.oberheim.com.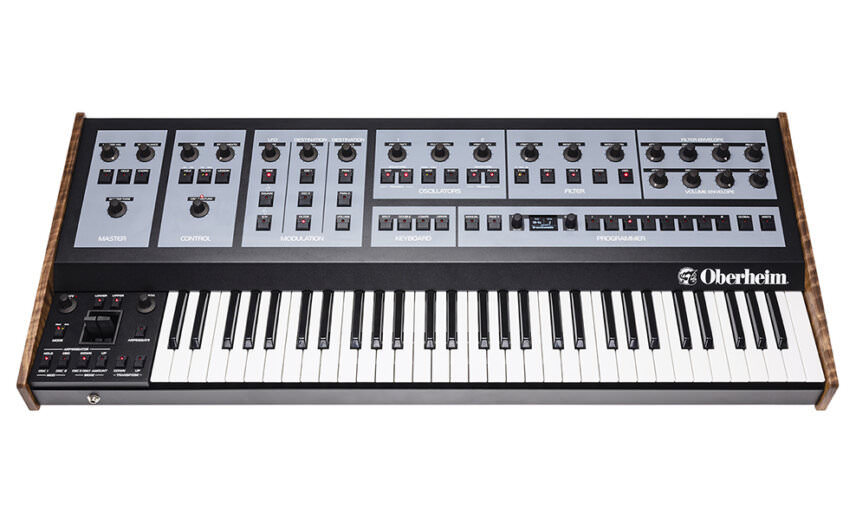 ---
Lady of the House Recordings Are Looking For New Music
Lady of the House has announced their new label. They are also running a huge competition partnership with Labelworx to find great music from women and non-binary people.
Four winning dance music entries (of any genre) will be chosen by Becky Hill, Charlie Tee, Jaguar and Sam Divine.
The demos will be released on the label as well as the producers receiving a full support package to kickstart their record. The closing date is 30th June.
To enter the competition visit Label-Worx.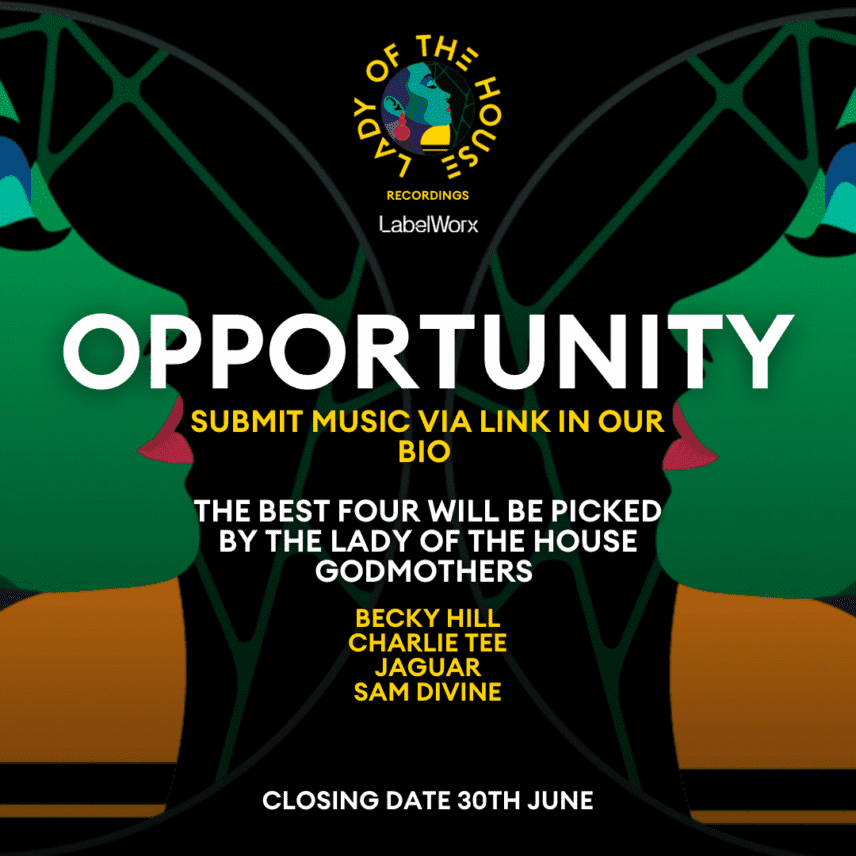 ---
Beatport Sounds Returns
If you're of a certain vintage, you'll remember Beatport Sounds. After a closure, Beatport sounds has now returned.
As the name suggests, "Beatport Sounds" offers signature sound packs and exclusive samples from the a who's who of producers.
The launch includes sample packs from UMEK, Steve Lawler, object blue, Anastasia Kristensen and more. Each month a new artist pack will be released.
Find out more about Beatport Sounds.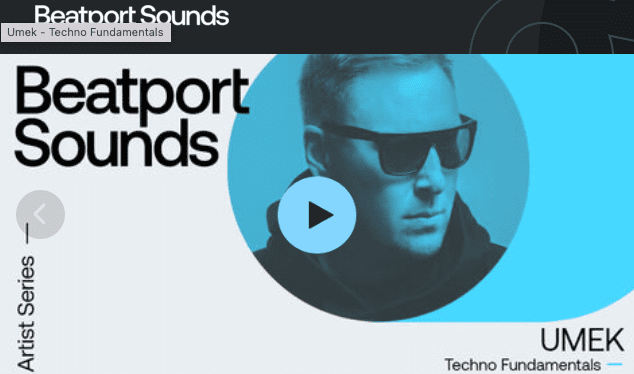 ---
Planet E Turns 30 And Releases A Special VA
After 30 years of driving techno forward, you'd be forgiven for thinking the legendary Carl Craig would rest up.
But no, Planet E, Carl Craig's influential label is releasing a VA featuring 30 of C2's favourite releases from the label. The latter half of the compilation sees the label showcase some of its brightest stars. The endlessly talented Detroit benches are represented by the likes of Terrence Parker, DJ Minx, Waajeed, Jon Dixon, Ataxia, Niko Marks, and more
As such, the VA rekindles the international connections he has made along the way with tracks from the UK's Tom Flynn, Belgium's Fabrice Lig, Madrid's Eduardo De La Calle, Toronto's Greg Gow, and of course his iconic 'Attenuator' with Moritz von Oswald.
---
This New Music Book Will Help You Better Negotiate Music Contracts
Negotiate better. Find hidden value. Enrich Relationships is a new book written by music lawyers, Richard Hoare & Andrew Gummer and promises to help aspiring musicians better negotiate the music industry.
As the industry grapples with old contracts being insufficient with the multitude of ways IP is explored, there is a minefield that awaits. Having represented acts such as Bonobo, Dave and AJ Tracey and with 50 years of combined experience, the insight is invaluable.
From preparing and opening the negotiation, learning the value of collaboration, developing strategies to overcome problems and when doing the deal, uncover hidden value and enrich relationships.
"Negotiate better. Find hidden value. Enrich Relationships" is available from Do Book Co.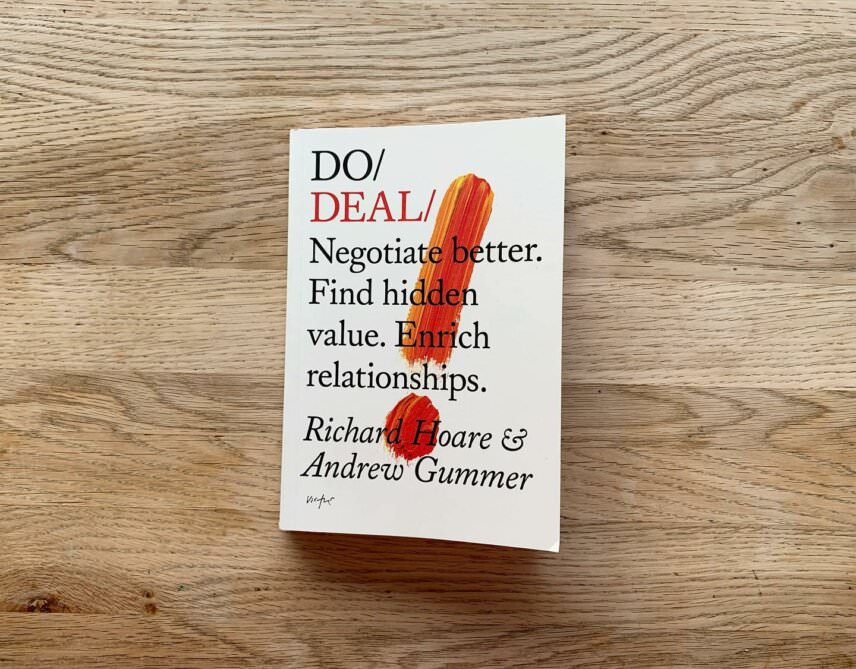 While you're here, you may enjoy...